Cell Grail SlimR 360: Natural Weight Loss Metabolism Support Supplement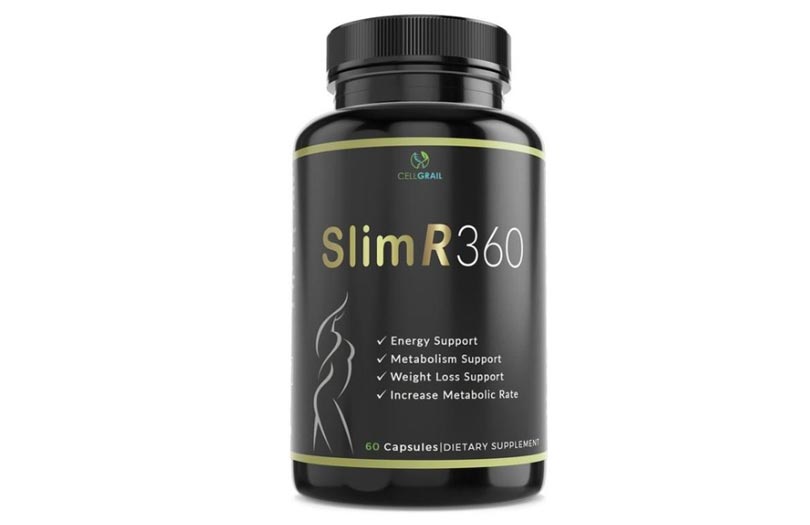 - ad -

On Tuesday, June 2, 2020, Cell Grail, a firm driven by natural solutions, announced the launch of its new and natural weight loss supplement called SlimR 360. As per the press release, the Cell Grail team heavily invested in research to find complementary ingredients that help consumers achieve their respective weight loss goals.
CEO of Cell Grail, Ciprian Pintea spoke in regard to the new product and highlight that, "Employees are encouraged to scour the internet for innovative research in the natural medicine industry," and as a result, the team was successful in finding 12 natural ingredients that serve as the foundation of SlimR 360. Pintea expressed high hopes that,
"More and more people will choose natural dietary supplements over unhealthy weight loss pills and excessively aggressive diets."
The following is a summary of what we know about SlimR 360 so far:
What is SlimR 360?
SlimR 360 is a dietary supplement that combines premium and natural ingredients to potentially boost one's metabolism, increase energy levels, support muscle gain and promote healthy weight loss.
What ingredients are in SlimR 360?
The SlimR 360 formula includes chromium, caffeine and their proprietary blend. The latter includes:
Hoodia Gordonii Cactus
Glucomannan
Green tea leaf
Guarana seed
Cha de Bugre Leaf Powder
Maca Root
Caralluma Fimbriata Cactus
L-Theanine
Banaba Leaf
Pomegranate fruit powder
Guggul Extract
Many of the aforementioned ingredients were supposedly selected based on their ability to control glucose levels, the impact they have on one's metabolism, the rate at which they help to release fatty acids and their ability to help consumers readjust their eating habits among many others.
How to take SlimR 360?
Based on the official website, there are no restrictions as to how one should take SlimR 360 as long as one serving size (i.e. one capsule) is taken per day. That said, pregnant, nursing and those who are taking medication should consult their health practitioners prior to its uses.
Purchasing Cell Grail SlimR 360
For a 2-month supply, consumers can expect to invest $57, which is equivalent to $28.50 per month before applicable shipping fees. This is quite inexpensive compared to the industry standards, especially given the number of ingredients found in the formula. If any questions or concerns that need to be addressed come up, customer service can be contacted via:
Email: [email protected] or by filling a form out here.
Phone: (302) 394-6093
Address: 3 Germany Dr Ste 5 PMB 90751, Wilmington, DE 19804
To find out more regarding SlimR 360, check out Cell Grail here.