Breathe Greene Air Purifying Charcoal Bag: Remove Odor and Allergens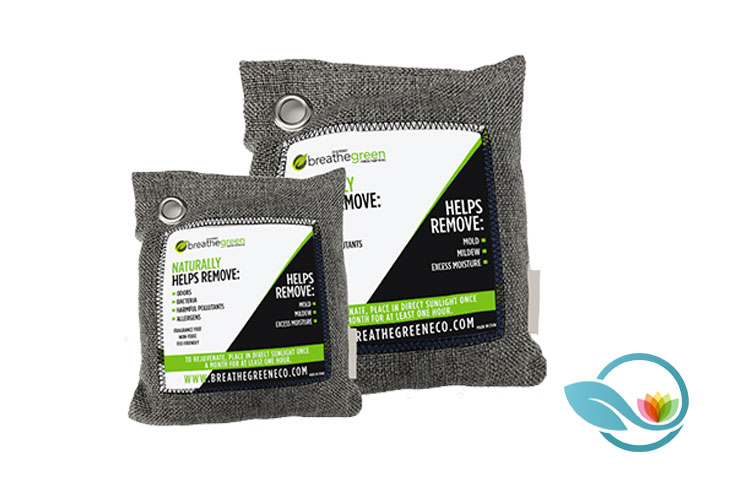 - ad -

Whether one lives alone or has a family, keeping the air clean, fresh, and pure can drastically improve quality of life, wellness, and health. Those who are looking for air purifying substances may want to try an air purifying pouch that is easy to add to any space. With that, this review would like to introduce Breathe Green Co. Air Purifying Bag.
About Breathe Green Co. Air Purifying Bag
Breathe Green Co. Air Purifying Bag is an air purifying that can remove orders, allergens, and that can prevent mold and mildew so that users enjoy a clean, fresh, and quality environment that works well for them. The bag can be placed anywhere – near shoes, in gym bags or luggage, cars, bathrooms, and even the fridge. Then, after a month passes, just remove the bag from the space and place it outside for an hour to "refresh" the bag. Each air purifying bag is poised to last for two years. After that, users can simply remove the contents of the bag and sprinkle it in their garden to improve soil quality. Essentially, the bag provides more use, even after its odor clearing qualities disappear.
How Does Breathe Green Air Purifying Bag Work?
Before choosing any product, it is useful to understand how it works. In this case, the product is filled with activated bamboo charcoal. The brand explains on its product page that as air passes through the pores in the charcoal, substances such as odors, allergens, and bacteria particles become trapped on the surface and then purifies the air. Bamboo charcoal has been scientifically proven to reduce harmful chemicals from the air.
Breathe Greene Air Purifying Charcoal Bag Summary
Overall, those who are looking for a quality and simple air purifying system may want to give Breathe Green Co. Air Purifying Bag a chance. The product has received positive feedback on the product webpage. To learn more about the air purifying system, just visit the brand's website today.