Andy Jamieson Academy Review: Legit Healthy Fitness Program?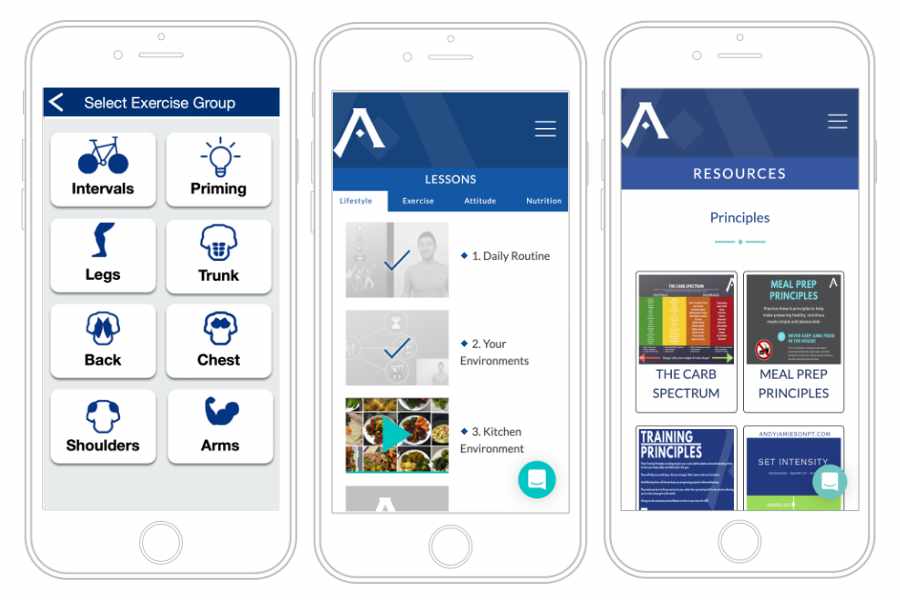 - ad -

Andy Jamieson Academy is a membership-based online program that offers users knowledge and support on becoming lean. According to the official website, the program was created with proven strategies for everyone looking to shed a few pounds naturally. What's more, it allows users to lose weight effectively and safely.
About Andy Jamieson Academy online program
The interactive online program claims to be able to teach users everything they need to know concerning getting fit. Users can follow the course slowly at their own pace and watch over 40 actionable lessons that come with interactive illustrations and graphics.
Video Lesson Course
The good thing about this interactive course is that users don't have to rely on the traditional cumbersome PDF manual. Just subscribe to the course and receive step-by-step video tutorials to help you live healthier naturally.
Use of custom workouts
The online course makes training easy by showing what exercises to do and how best to do them. Regardless of whether you're training at home or the gym, the program allows you to pick custom workouts depending on the training equipment you have presently. That way, there's no point in wasting time or getting hurt in your quest to transform your body.
Moreover, recording the workouts regularly keeps users accountable, allowing one to monitor the training progress in real-time. No exercises for missing your workouts!
Use of a visual meal diary
The weight loss online course also allows users the convenience of uploading pictures of their meals rather than trying to recall everything they've eaten. The program offers users better insight into their food choices in real-time, helping them know what they're regularly eating.
That way, it's easier to follow a balanced nutritional plan, which means there's no reason to count calories or weigh your food anymore. More importantly, dieting now becomes a thing of the past.
Comes with a comprehensive Resources Hub
Andy Jamieson Academy comes with bespoke and exclusive tools that will make your training easier. It includes all the information you need like a shopping list, Carb Spectrum infographics, and Meal Builder. Additionally, it contains links to devices that record body measurements.
On the other hand, the Academy library has an interactive community where users can get book recommendations. That means users don't need to search online for training information as most useful links are available in the Resource Hub.
Enjoy direct messaging with the creator
Andy Jamieson Academy has an active messenger where users can contact the create at any given time. So, if you want to ask questions or share some of the workouts you're struggling with, Andy is just a text away. Therefore, users never have to feel uncertain or lost they'll ensure you are on track to achieve the desired goals in a timely fashion.
Unlike most programs online that bombard users with emails and videos and go silent after you subscribe, Andy, the founder, always welcomes each member to ensure they are comfortable. Moreover, all members receive lifetime access. Furthermore, all the members are added to Andy's personal WhatsApp Group.
One common challenge when you're looking to transform your life for the better is the misconception that friends, colleagues, and family will support your endeavors. Unfortunately, this is far from the truth because usually people don't welcome change!
Where to buy Andy Jamieson Academy
Just visit the official website and sign up for exclusive membership at only 180 pounds. The good thing is that the program comes with a 100% return back guarantee. So, if you aren't satisfied with the results in any way, request for full refund hassle-free.
To sign up or speak with customer service, consumers can go here;
Andy Jamieson Academy Conclusion
Andy Jamieson Academy will guide you through your weight loss journey. Its community of inspiring individuals will help you stay on track with encouragement to achieve a lean, attractive physique.