Active Life Company Kovr: All-Natural Moisturizing Sunscreen Skin Protectant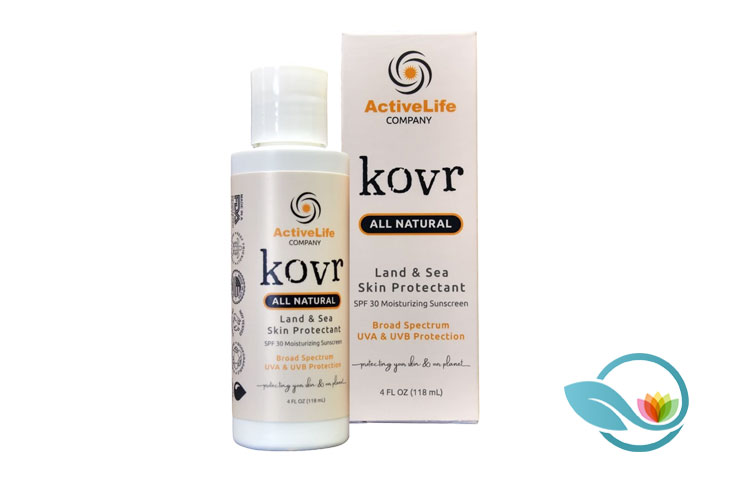 - ad -

Protecting your skin is more important than ever but equally important is choosing a safe and environmentally friendly product. Sunscreens are normally full of chemicals and dangerous for our surrounding environment. The Active Life Company has formulated Kovr – an all-natural sunscreen that is coral reef friendly, not tested on animals, and biodegradable. The natural sunscreen is SPF 30 and offers UVA and UVB sun protection. It is made from hydrating ingredients including aloe vera, coconut oil, and shea butter.
Kovr All-Natural Moisturizing Sunscreen Benefits
The sunscreen is designed for active lifestyles and is suitable for land and sea as it is water resistant for up to 40 minutes. The sunscreen is also non-greasy and won't attract dust on a trail, in the sand, or in the desert.
In addition, it is tint-free and won't stain your clothing or accessories. The packaging is compact and convenient allowing you to bring it wherever you need. The sunscreen is also a moisturizing lotion that is smooth and infused with antioxidants. As well as protecting your skin from the sun, it is nourishing for your skin even in harsh conditions. The active ingredients are titanium dioxide (10%) and zinc oxide (5%). The product is made in the USA and costs $24.95 for a 4 fl. oz. or 118ml bottle. Shipping is free and the company offers a money back guarantee if you are not satisfied. Reviewers, however, rave about the product and love that it is light allowing your skin to breathe. They say that it goes on creamy and feels dry to the touch after just a few minutes.
Kovr is a great product for anyone needing sunscreen but has health and environmentally conscious consumers in mind. It is perfect for active adventurers as well as athletes. It is recommended to be reapplied after prolonged swimming or sweating.