Zen Pain Relief Balm: Natural Plant-Based Essential Oil Sports Cream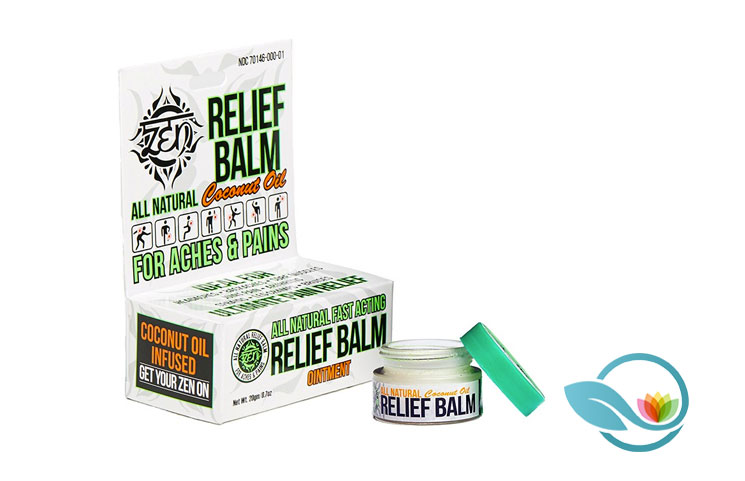 - ad -

Pain relief that is all-natural as well as effective can be tricky to find. This sparked the creation of Zen Balm for those looking for relief of arthritis, back, joint and muscle pain. The balm is made of safe and natural ingredients including clove oil – a natural analgesic. Wintergreen oil, borneol, and jasmine oil are added to stimulate circulation. Camphor, a local anesthetic is combined with cassia oil, nutmeg oil, cinnamon leaf oil, and menthol as muscle relaxants. Coconut oil helps to relieve muscle cramps and narayani oil, eucalyptus oil, lavender oil, peppermint oil, and citronella oil are all used as anti-inflammatory.
Packed with 15 essential oils and botanicals, you don't need to worry about the chemicals found in traditional pain relief products. Zen Balm is holistic, plant-based, and most of all, soothing. Millions of Americans are switching to all-natural products and they are becoming more readily available. Zen Balm can be found at all Rite Aid locations across the country as well as online. Products offered include relief balms and sports balms and are available for $13.99. The product has received numerous testimonials including Oscar-nominated actor, Anna James. She uses it before and after a round of golf and maintains that it is a great product that really does work.
Other athletes who endorse the product are Dave Stewart, former General Manager for the Arizona Diamondbacks. He believes that Zen is a truly unique product and one that he would recommend to all of his players for fast-acting pain relief. Keenan Allen, Los Angeles Chargers Wide Receiver, uses it before and after every game. He maintains that no other product that he has used has been as effective. There are numerous other testimonials from those that say it relieves pain from past or nagging injuries. Others use it to treat daily aches and pains from sciatica, rheumatoid arthritis, or carpel tunnel.
Zen Balm works by blocking pain signals sent to your brain when an ache or injury occurs. It is specially formulated to penetrate the skin and relieve pain quickly and effectively. Because the balm doesn't include any synthetic ingredients, it doesn't have any unwanted side effects. In blocking the nerve gates in the body, it prevents and continues to block pain messages being sent to the brain. Many have used it from reducing inflammation to treating menstrual cramps and headaches – the uses are endless. The plant-based ingredients are a perfect combination to return to a natural state of wellness.