Thursday Plantation: Australia's Tea Tree Oil for Nails, Hair, Oral Care and Face Skin Cream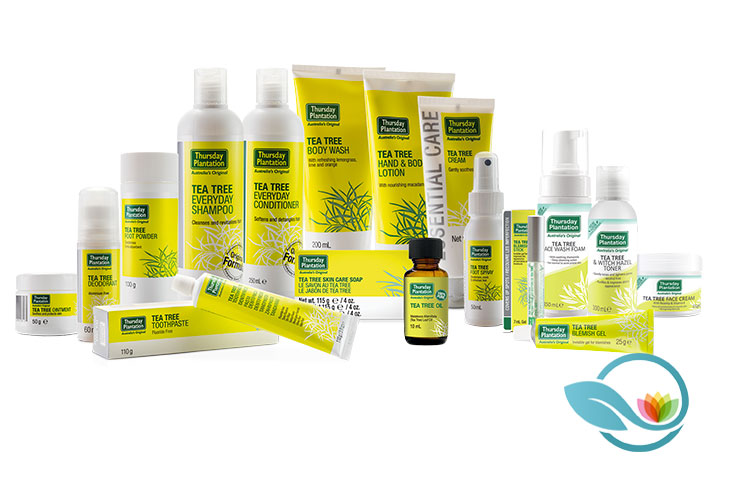 - ad -

Thursday Plantation is a company that develops self-care products with the use of essential oils. All of the products are available from their official website.
What is Thursday Plantation?
Essential oils have grown in popularity recently, but there's so much more that they can do by using them as an ingredient, instead of on their own. Thursday Plantation decided to take advantage of their efficacy for the last 40 years, providing both health and beauty products. Their remedies include benefits that range from skin abrasions to a healthier complexion, with many variations in between.
Featured Products
The Thursday Plantation product line covers plenty of hygiene products, including hair care, feet care, hand care, essential oils, body care, facial regimens, and even oral care. With such a large span of products, their featured items include:
Tea tree antiseptic cream ($9.99)
Tea tree everyday conditioner ($11.49)
Tea tree everyday shampoo ($11.49)
Tea tree head lice kit ($14.99)
The antiseptic cream is meant to help consumers eliminate minor skin irritation, and it can be used on minor wounds, cuts, scratches, and other abrasions.
The everyday conditioner and shampoo help to clean and nourish the hair. The conditioner supports the health of hair cuticles, and even helps to detangle. The shampoo is meant to heal oily hair that is washed frequently. It is also used to eliminate itching.
The head lice kit includes a hair gel and comb, allowing the user to catch the lice and nits, which makes them easier to catch with the comb. The comb is made of stainless steel, and easily catches anything that needs to be removed.
Contacting Thursday Plantation
Even with the information available online, consumers may have other questions for the customer service team. The team can be reached by phone call or email.
Thursday Plantation Summary
Thursday Plantation provides an array of products that use essential oils to eliminate bacteria, clean the body, and even rid it of lice. The products are affordable, and the company sets itself apart with concentrated plant extracts in all of their remedies, regardless of the type of care. Consumers that want to shop in one of the retail locations can search the website's store locator for the nearest shop.