SmartyPits: Natural Super-Strength Aluminum-Free Deodorant with Baking Soda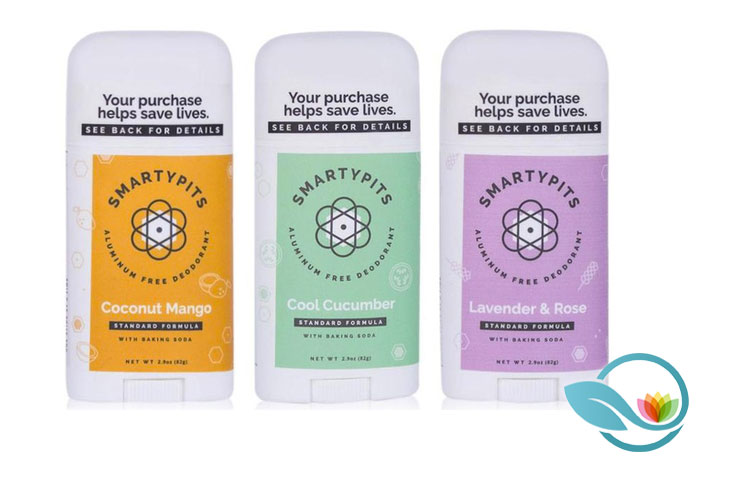 - ad -

SmartyPits is a company that has developed deodorants that are primarily made with baking soda, rather than aluminum. The company offers multiple deodorant products, including products for teens.
What is SmartyPits?
Every person that has reached puberty and adulthood has a deodorant stick or spray in their medicine cabinet. However, the aluminum found in these sticks can cause toxic reactions, especially if the individual has an allergy. Baking soda has become more popular for its odor-reducing qualities, and that's exactly what the SmartyPits brand uses.
SmartyPits offers formulas for all ages that need to control their body odor. However, they set themselves apart with a place on the website to "find your perfect match," using a quiz about the user's personal experience. It asks the user if they've used natural deodorant, and if sensitive skin is an issue. With this information, the company recommends the type of formula before showing the different scent options.
The user can choose to take this recommendation, or they can shop the entire line of products. If the user wants to purchase the products in-store, they can use the Store Finder tool to find the nearest retailer that stocks SmartyPits deodorants.
Purchasing SmartyPits
Consumers can purchase the deodorant as a one-time purchase for $11.99, or they can subscribe to regular shipments for a 10% discount. The available scents, which are available primarily in Super Strength or Sensitive Skin formulas, presently include:
Coconut Mango
Lavender Rose
Eucalyptus Spearmint
Lemongrass Patchouli
Tweed & Spice
Unscented
Sweet Orange Bergamot
Rosemary Mint
Cool Cucumber
There are also multiple variations for teens, which primarily are meant for sensitive skin. With these purchases, the company dedicates $0.30 towards the City of Hope for their research into breast cancer and for education.
Contacting SmartyPits
Even with the information available online, consumers may find themselves with other questions. The customer service team can be reached by making a phone call or sending an email.
SmartyPits Review Summary
The SmartyPants deodorant line is ideal for nearly any person, depending on their needs. With super strength remedies and sensitive formulas, consumers don't have to worry about having a dramatic effect on the chemistry of the body. The product is affordable, and the option of a subscription makes it easy to maintain a pleasant aroma, instead of smelly body odor.