teaRIOT: No-Sugar Botancial Plant Power Drink for Energy and Focus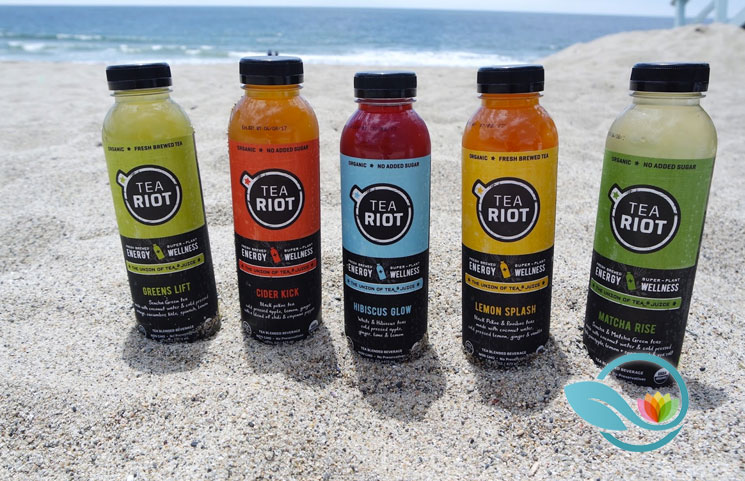 - ad -

teaRIOT is a company that offers tea-based drinks with all of the energy that coffee and energy drinks have to offer, sans caffeine. The products can be purchased from the website, but consumers in California can use the store locator tool to find these products at local retailers as well.
What is teaRIOT?
A quintessential part of every morning for people with day jobs is the coffee. This caffeine helps people to open their eyes and prepare for the day ahead, but there's an unfortunate downside – it is a natural laxative. For consumers with a busy and active day, this just won't do, and the creators behind teaRIOT decided to take on this challenge.
teaRIOT started as an effort in a Venice Beach kitchen to create drinks with "a better buzz" than what coffee and energy drinks could provide, while supporting an active lifestyle. As a result, the company developed teas that capitalize on the natural energy that these plant-based drinks offer. Each bottle includes organic, cold-pressed vegetables and fruits for a flavor that is both nutritious and tasty.
Some of the individual options, available in multi-packs, include:
Hibiscus Glow
Matcha Risa
Lemon Yerba Mat
Cider Kick
Turmeric Shine
Consumers can choose a variety pack to try multiple flavors at once, starting at $23.99. Consumers can save 10% on their purchase by signing up for monthly shipments.
Contacting teaRIOT
Even with the information provided online, consumers may find themselves with other questions. To reach out to the customer service team, consumers can either call 1-888-703-3773 or send an email to [email protected]
Consumers can also visit a local retailer to check out the products in person.
teaRiot Review Summary
teaRIOT provides a small selection of teas right now, but without any of the caffeine that coffee offers. Furthermore, without this addictive substance, consumers won't get the jitters or have to continue to drink more after building up a tolerance. With the ability to purchase locally or to even have regular shipments sent to their door, these drinks are delicious, affordable, and energy-inducing.