Simple Spinach Pure Spinach Extract: Appetite and Hunger Craving Benefits?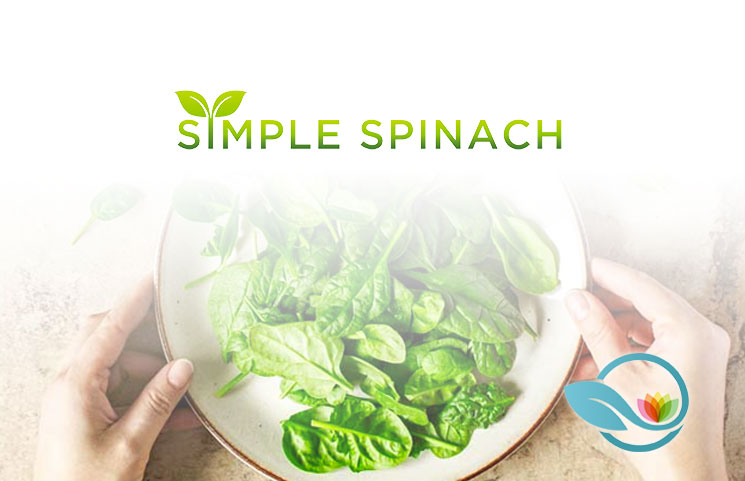 - ad -

As humans, we tend to have all sorts of cravings, whether it be for salty or sweet treats, heavy or light meals or even alcohol. One of the problems that stems from having said cravings is how much control one has. Are you the type to satisfy your brownie craving with just one brownie or are you one to binge eat? Again, cravings are fine, sometimes a balance between healthy eating and enjoyment is needed, but once it gets out of hand, the effects can be dangerous.
How so? Let's go back to the brownie example. Apparently, 100 grams of brownies can have as much as 55 grams of sugar with 17 percent just coming from fat. Once consumers eat more of it, one, the body is not being provided with healthy nutrients, two, said treats are never satisfying, three, it can contribute to weight gain, four, it could possibly affect one's mood and five, one's left feeling overly guilty.
What can be done to limit cravings? According to Simple Spinach, spinach is a possible solution. This review will introduce Simple Spinach's Pure Spinach Extract and how it works to limit cravings. One might wonder, "why not just eat spinach", and this is a reasonable question that will be elaborated upon as well.
What is Simple Spinach's Pure Spinach Extract?
Simple Spinach's Pure Spinach Extract is a dietary supplement that aims to limit one's experiences with cravings and binge eating, improve one's metabolism and to potentially suppress one's appetite. It supposedly contains a 20:1 spinach extract ratio, which is equivalent to 750mg per serving. Before getting into the debate as to why whole spinach does not suffice, let's briefly explore some reasons why cravings are formed.
What Causes Cravings and What Can Be Changed to Prevent Them?
One obvious factor that forces one to experience cravings is not feeling satisfied with a meal. In today's society, there are a wide range of diets that have come into existence. While some are well-balanced in terms of the different food groups and macronutrients, there are many that remove or cut portion sizes. As much as "mind over matter" is a thing, sometimes the mind gives up and seeks what the heart desires (which is not often good food).
According to the claims made, in the aforementioned case, the body's "satiety signals" are not being triggered, that is, the body thinks we are not full. Another reason for cravings is that what's been consumed has not been digested, which means that the body was unable to retrieve the necessary nutrients to fuel the body.
Bearing this in mind, let's now explore the reasons why spinach extract is crucial and why whole spinach doesn't suffice.
Why Are Spinach Extracts Crucial?
Store bought spinach doesn't suffice because it must be consumed in excess to fully benefit from a component called thylakoid.
Thylakoid are largely composed of proteins and antioxidants with very little associated with fat. Its ultimate role is to limit lipase, an enzyme that digests fat. Due to this stretched out process of digesting fat, consumers are said to feel fuller longer, that is, reducing a hunger hormone called ghrelin.
How much spinach is enough? It has not been determined. For this reason, spinach extracts have been created by simply putting it through filtration and centrifugation processes to release thylakoid.
How to Take Simple Spinach's Pure Spinach Extract?
According to the claims as little as one capsule is enough per day. This is because of the above-mentioned 20:1 ratio of spinach extract, which has been reasoned as being of high purity and thus the ability to offer more per serving. This is great bearing in mind that a lower ratio would mean increased pill intake, something that on average is not desired by consumers.
What Can Be Said About Simple Spinach's Overall Affordability?
Each supply can last approximately two months given the relatively small serving size per day. This being said, the average price for one supply is $39.95. Other options include three bottles for $35.95 per bottle and six for $29.95 each. The prices are fair based on the quality of spinach extract offered along with the quantity.
Simple Spinach Review Summary
Overall, it is clear that Simple Spinach has taken extra care in making their goals for their Pure Spinach Extract supplement as practical and safe as possible for consumers. Not only have they emphasized on quality – allowing consumers to limit daily intake – but they have also given equal importance to quantity – allowing for longer lasting supplies. If one were to test this supplement out, there are enough servings per bottle to help one decide whether or not it is truly effective, which is something difficult with most supplements.