Silo: Vacuum-Sealing Fresh Food Storage Container System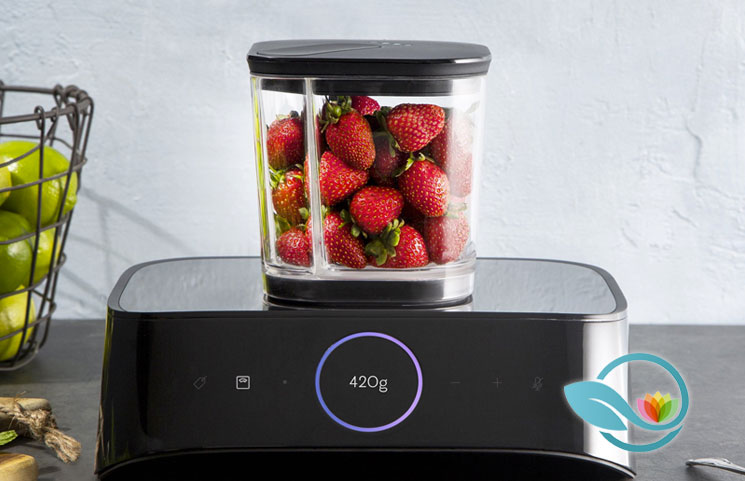 - ad -

Silo is the new way to take care of your food. It is an incredibly simple vacuum-sealing container system that keeps food fresher for longer. Silo uses a vacuum technology combined with voice enabled interface – Alexa is built-in. This ensures that your groceries and leftovers last 2-5 times longer. The easy connectivity allows access to knowing what you have, how long it is good for, and what you need to replace. It truly gives you full control over your kitchen and food. One of Silo's main goals is to reduce food waste as nearly 50% of our produce ends up in the trash.
Food often goes bad before we are even able to enjoy it. Silo's innovative technology offers a solution to this everyday problem without requiring too much effort or thought. The technology slows down food spoilage caused by oxidation and bacteria. When there is more food left in the fridge, there is less food that ends up in the landfill. With one touch, the vacuum removes all of the air in the container and creates a seal that is only broken when the valve is opened. It keeps food fresh much longer than basic plastic containers.
As for the expiration date, let Silo be your kitchen's personal assistant. With Alexa built-in, it can update you on the freshness of your food. The Silo app includes inventory and consumption tracking. It even provides storage suggestions. When food is stored in Silo's containers, it is automatically weighed and tagged. That way you can know how much food you have and how long it is good for. This provides the convenience of being able to check on what you have in your kitchen from the grocery store.
More than that, Silo seals and stores liquids and small particle grains without clogging. It is made of the highest quality BPA-free plastic containers. Silo is both dishwasher and microwave safe. There are limited spots available for Silo's next batch. You can pre-order at www.heysilo.com. Stay updated by signing up for email updates or follow Silo on social media on Facebook and Instagram.