Magware Magnetic Flatware: Safe Alternative to Disposable Plastic Utensils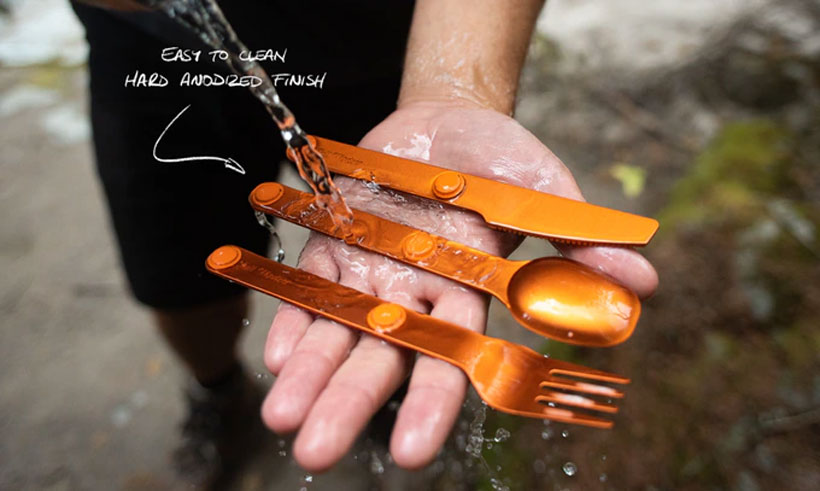 - ad -

Magware is a line of flatware that is entirely magnetic and is available in five different colors. Though it isn't available for purchase yet, consumers can back the project on Kickstarter for early bird pricing.
What is Magware?
Going green is a long-lasting trend, though it doesn't seem to be going away anytime soon. Companies like Full Windsor have worked to make sustainable home products that can help in these efforts, working out of Los Angeles, California. Their latest project is Magware, the magnetic silverware that comes in its own pouch.
A single set of the Magware includes:
One knife
One fork
One spoon
A small Hypalon pouch
Billions of single-use plastic utensils are thrown away every year, and this material cannot be broken down. As a result, it ultimately ends up in oceans and degrades to pieces big enough for fish and other sea life to consume. In fact, due to this high volume, the Ocean Conservancy states that one of the "most deadly" items to sea birds, sea turtles, and other creatures of the ocean is the plastic utensil.
The Magware set is designed to take along wherever the customer goes, ensuring that they will never need to use disposable flatware, reducing the carbon footprint they leave behind. The utensils are lightweight, and the pouch fits well in a purse or bag.
Magware's Kickstarter Campaign
To get these products into the hands of consumers, Magware needs a little help from investors, leading them to establish a Kickstarter page that is dedicated to raising funds. Though investors have an opportunity to pledge with no reward, the company offers several packages as incentives for different dollar amounts.
The available rewards are:
Pledge $34 and up for an Early Bird Single Set of Magware
Pledge $109 and up for an Early Bird Full Set (15 pieces) of Magware

Also available at $139 and up, once sold out
The full set provides a fork, knife, and spoon in each of the five colors that this set is available in. Those colors include Tropical Turquoise, Fire Orange, Charcoal Black, Forest Green, and Deep-Sea Blue.
The first shipment of these products is expected in April 2020, but there are still spaces to back the different rewards. Consumers can speak with Full Windsor via social media (Instagram on Facebook) for any additional questions
Summary
The Magware flatware set allows consumers to take control over the world that they leave behind, offering a single or a full set while pre-orders are being accepted. The flatware is lightweight, easy to clean, and still has many spaces available for backers. However, as the first shipment is set to go out soon, pledging now would be in the best interest of investors that want one of the rewards.