GundryMD ProPlant Complete Shake: Plant-Based Protein for Appetite Suppression?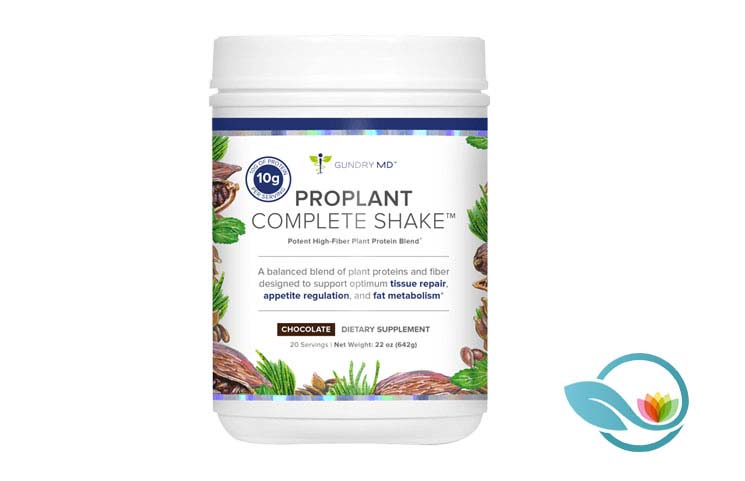 - ad -

ProPlant Complete Shake is a supplement that helps consumers to reduce their appetite, results in weight loss and few calories consumed. The remedy is available from the Gundry MD website, which has a 90-day return policy.
What is ProPlant Complete Shake?
Providing the body with the right nutrition is the only way that consumers can effectively maintain a healthy weight. With so many nutritional shakes out there, the ProPlant Complete Shake offers plant-based nutrition but without all of the sugar that other nutritional shakes have.
By taking ProPlant Complete Shake, consumers should expect:
Increased bone and muscle strength
A reduced appetite
Increased metabolism
A more balanced general mood
Increased energy levels
Better digestion
Read on below to see exactly what is in the formula.
What's in It?
The center of this formula is the plant-based protein used in it, though the remedy also offers omega fats that can easily support the heart. Primarily, this formula is made up of two proprietary blends – a Protein Blend and a Stevia Blend.
The Protein Blend includes:
Flaxseed
Hemp protein
Spirulina
The Stevia Blend includes:
Steviol glycosides
Rebauldioside A
The formula also includes cocoa powder and natural flavors, enhanced by the use of salt.
Using the ProPlant Complete Shake
The user only needs a single scoop of the ProPlant Complete Shake powder to get the full effect. However, there are no further instructions provided, so it is unclear if this remedy should be taken more than once daily.
Typically, consumers end up seeing the effects of the ProPlant Complete Shake within about two to three weeks. However, consumers that presently have a medication that they take by prescription may want to consult with their doctor before integrating the remedy.
Buying the ProPlant Complete Shake
The cost of a single jar of the ProPlant Complete Shake powder is available for $69.95, and all orders processed in the United States come with free shipping. However, if the user purchases more than one canister in their order, they will receive a discount per jar.
Other options include:
Three jars for $188.85 ($7 savings per unit)
Six jars for $353.70 ($11 savings per unit)
If the user is unhappy with the results of using the supplement, they can return the canister to Dr. Gundry's website within 90 days for a full refund.
Related Product: Gundry MD Vital Reds
Contacting the Creators of ProPlant Complete Shake
Even with the information provided about the ProPlant Complete Shake online, consumers may find themselves with other questions for Gundry MD. To get a hold of a customer service representative, consumers can reach out by phone or email.
The customer service department is available on weekdays from 5:00am to 7:00pm PST, and from 6:00am to 4:30pm PST on weekends.
ProPlant Complete Shake Summary
ProPlant Complete Shake can be used by any adult that wants to balance their digestive system, while losing weight. The remedy can be blended with any liquid, though consumers will need to refer to the included instructions to determine how often this remedy should be consumed during the day.
The use of this nutritional drink is not a substitute for a healthy and balanced diet.