GLACCE: Luxury Crystal Elixir Water Bottles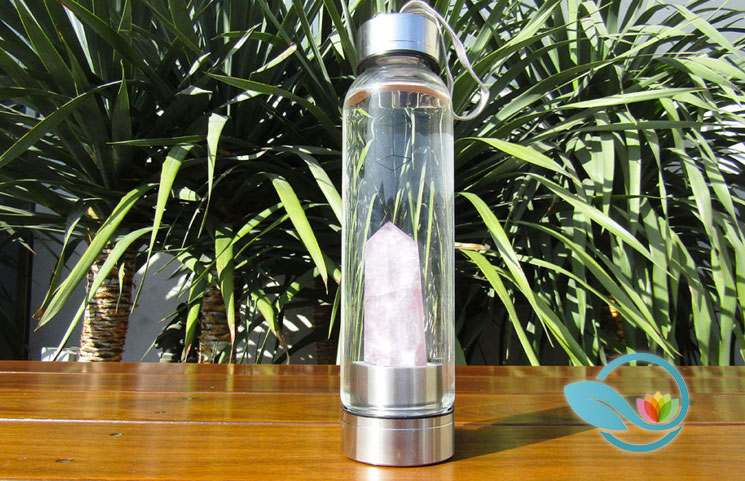 - ad -

GLACCE is a company that produces a water bottle, using a crystal to develop an elixir. The water bottles can be purchased from the official website, where consumers have their choice of several different crystals.
What is GLACCE?
Crystals have been believed to have certain powers and energies through the years, helping with healing, protection, and other benefits. The creators at GLACCE took notice of these abilities and have developed an interesting concept – crystal elixir water bottles.
These water bottles infuse water with an elixir, based on the crystal used. All this means is that a crystal is added to the water to give it revitalized energy, which isn't something new. Each crystal has different properties, so each water bottle is given different benefits.
The available crystals provide the following benefits:
Clear quartz, for energy, cleansing, and positivity
Rose quartz, for love, presence, forgiveness, and beauty
Smoky quartz, for anxiety relief, power, security, and fighting negativity
Amethyst, for inner peace, creativity, sobriety, and intuition
Black obsidian, for truth, protection, awareness, and connection with the subconscious
Despite offering substantial benefits, the company is clear that this water bottle is meant "to remind you of that power and to help you see the light shining through even negative situations." They should not be used as a substitute for therapy or medical care.
Purchasing GLACCE
To buy one of the water bottles, consumers can go to the online shop, where they start at $80. Choose from:
Clear quartz ($80)
Smoky quartz ($80)
Amethyst ($84)
Black obsidian ($100)
Consumers can also purchase a clear quartz or rose quartz straw for $68 each.
Contacting the Creators of GLACCE
Even with the information online, consumers may still have questions about this water bottle. If the FAQ section doesn't suffice, then customers can send their inquiries to [email protected]
GLACCE Review Summary
GLACCE offers stylish water bottles, boasting the benefits of crystals. Consumers that want to see exactly how this type of elixir can benefit their life will simply need to choose the properties that they want to take advantage of before placing an order.