Best Garcinia Cambogia Supplements of 2019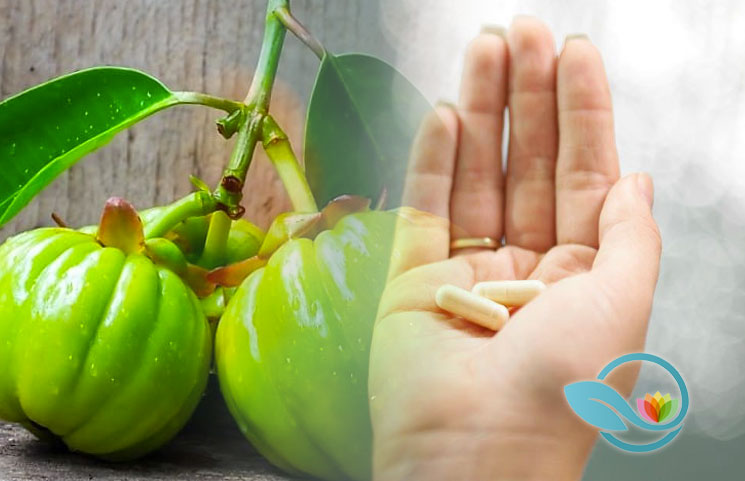 Garcinia cambogia is an herbal extract prized for its purported weight loss properties.
Garcinia supporters will tell you that the herb can suppress appetite, for example, and induce fat burning. Since hitting the internet in 2013, garcinia cambogia has grown to become one of the trendiest weight loss supplements.
Garcinia cambogia traces its popularity back to the same source as many other trendy diet pill ingredients: Dr. Oz. On a 2013 episode of The Dr. Oz Show, the famous TV doctor described garcinia a "revolutionary fat buster" and the "most exciting breakthrough in natural weight loss today."
Now, six years later, there are hundreds of garcinia cambogia supplements available, all of which make similar promises. Today, we're ranking the best garcinia cambogia supplements on the market, including whether or not science supports using garcinia cambogia.
Rankings
Potent Organics Garcinia Cambogia
This supplement is the bestselling garcinia diet pill on Amazon in most months. It also has over 4,700 reviews, most of which are very positive (average rating is 3.9 stars out of 5). Each 1 capsule (60 capsules per container) includes 700mg of garcinia cambogia extract with 95% HCA. Other listed ingredients include potassium, calcium, and chromium to enhance absorption.
Potent Organics claims their supplement is "100% safe" and "works as an appetite suppressant and carb blocker to increase metabolism." We also appreciate that the supplement is backed by a 90 day money back guarantee.
Potent Organics also has more of a social conscience than most other diet pill providers. The company claims that a portion of every purchase goes towards providing "lifesaving nutritional support to underserved moms and children around the world." In addition to making a bestselling garcinia cambogia supplement, Potent Organics sells apple cider vinegar, chlorella, ashwagandha, resveratrol, and other trendy supplements.
BioSchwartz Premium Ultra Pure Garcinia Cambogia
It's hard to argue against this supplement. BioSchwartz is one of the biggest names in the supplement industry. Their garcinia cambogia supplement knocks it out of the park in terms of purity and dosage. The formula contains 1600mg of garcinia cambogia extract with 960mg of standardized HCA. BioSchwartz claims their extract is "100% pure premium extract" free of allergens, gluten, and GMOs.
We also like that the supplement contains more than just garcinia cambogia formula. Each 3 capsule serving (30 servings per container) includes 1500mg of garcinia cambogia extract with 95% HCA, 75mg of potassium chloride, 75mg of calcium carbonate, and 295mcg of chromium nicotinate glycinate chelate. These dosages are very small (1% to 6% of your Daily Value) but may enhance the absorption of garcinia cambogia.
Overall, BioSchwartz is a trusted supplement name in an industry filled with sleazy diet pills.
Afterglow Supplements 100% Pure Garcinia Cambogia
Afterglow's garcinia diet pill supplement has one of the highest doses on this list with 3000mg of garcinia cambogia extract (95% HCA) in each 2 capsule serving (30 servings per container). The only other listed ingredients are 150mg of potassium and vegetable cellulose (part of the vegetarian capsule).
Afterglow's high dose makes it the heftiest garcinia supplement on this list. According to the manufacturer, this high dose will raise "energy levels in your body, detox your digestive system and even increase your natural immunity", among other health benefits.
Each bottle is priced at around $26 on Amazon, putting this supplement in the mid-to-high range compared to others on this list. However, Afterglow's garcinia supplement is one of the bestselling products in the category, and its strong dose gives it better value per mg than most other options here.
DietWorks Garcinia Cambogia
DietWorks offers a popular garcinia cambogia supplement that may offer the best value on this list. Each tablet (90 tablets per container) includes 500mg of garcinia cambogia fruit extract with 50% HCA content. The dosage and concentration are not as high as other supplements listed here. However, considering DietWorks Garcinia Cambogia costs as little as $10 per bottle, it's easy to take multiple capsules per day while still keeping costs cheaper than other providers on this list.
In addition to 500mg of garcinia cambogia extract, each capsule includes calcium to enhance absorption. All ingredients are packaged into a cellulose capsule.
DietWorks is based in New Jersey and manufactures its garcinia cambogia supplement in the United States.
Orphic Nutrition All Natural Garcinia Cambogia
Orphic Nutrition claims their garcinia cambogia supplement is the "highest potency" option because it has 2100mg in each 3 veggie capsule serving (30 servings per container). The formula also includes 105mg of potassium, 105mg of calcium, and 420mcg of chromium, all of which should enhance the absorption of the formula.
Orphic Nutrition specifically claims their supplement can support weight loss, assist metabolism, burn fat, and increase energy levels. By taking three capsules per day, you can lose weight easily by supressing appetite and boosting fat burning. In fact, Orphic Nutrition even claims their supplement "is an effective and simple way to elevate your mood" – few other garcinia supplement makers on this list make this claim.
Alpha Male Nutritional Garcinia Cambogia
Alpha Male Nutrition makes a popular garcinia cambogia supplement with 60% HCA and 1,000mg of garcinia cambogia extract in each 2 capsule serving. Other listed ingredients include 16mg of calcium, 220mcg of chromium, and 55mg of potassium, all of which should enhance absorption.
While most other supplements on this list use a veggie capsule, Alpha Male Nutritional uses a gelatin capsule instead. All purchases come with a 30 day money back guarantee.
Purely Inspired 100% Pure Garcinia Cambogia
Purely Inspired offers one of the best-value garcinia cambogia supplements available today. The company's two-pack continues to be one of the bestselling garcinia supplements on Amazon. It's also available as a single pack from Walmart and other major retailers.
Each 2 capsule serving of the supplement includes 1500mg of garcinia cambogia extract standardized to 50% HCA content. There are only two other listed active ingredients, including 240mg of calcium and 22mcg of chromium. There are 50 servings (100 capsules) in each container, and you can buy a container for under $17 from Walmart and other major retailers. If buying the two pack, you can save even more money.
Purely Inspired is also a big name in the diet pill space: the company claims to be North America's number one selling weight loss supplement brand.
Natrogix Garcinia Cambogia
Natrogix's garcinia cambogia supplement contains 80% HCA concentration and 1000mg of garcinia cambogia extract in each 2 veggie capsule serving. With 90 servings (180 capsules) per container, it's also one of the best-value supplements on the market. The formula is made in the United States in a GMP-certified, FDA-registered facility. It's also vegan. In addition to containing garcinia cambogia, the formula contains absorption-boosting minerals like calcium, potassium, and chromium.
One of the things we appreciate about Natrogix is its customer service: the company offers a 365 day (!) money back guarantee – and you don't even have to return the bottle. Just contact the company if you're unsatisfied. Few other manufacturers stand behind their supplement like this.
Natrogix also claims their formula can increase weight loss "by 2 to 3 times what a person would lose with just diet and exercise alone." The formula works because it "blocks fat production and turns fat into glycogen" – similar to how other garcinia cambogia supplements on this list claim to work.
NutriRise Garcinia Cambogia
NutriRise's garcinia cambogia supplement delivers a hefty dose of 3000mg of garcinia cambogia extract to support weight loss and healthy weight management. That's a significantly higher dose than most other supplements on this list, which tend to use a daily serving between 1000mg and 2500mg of garcinia cambogia extract.
However, that 3000mg dosage you see on the label is misleading: NutriRise has simply doubled their daily serving size to get to 3000mg. Each 2 veggie capsule serving contains 1500mg of garcinia cambogia extract. There are 30 servings (60 capsules) in each container. So if you double the daily service size, you'll get to 3000mg.
Sleazy marketing tactics aside, NutriRise's garcinia supplement is one of the bestselling options in its category on Amazon. The formula is made in the United States. With over 1200 reviews, the supplement has an average rating of 4.2 stars out of 5.
Swanson Super CitriMax Garcinia Cambogia
Swanson claims their garcinia cambogia supplement is "clinical strength". Again, this is a bit misleading because there's no "clinical dose" of garcinia.
The name of this supplement can be confusing: why does Swanson call it "CitriMax" instead of just garcinia cambogia? Well, the company has created a proprietary formula called "Super CitriMax" that contains garcinia cambogia extract with 60% HCA, calcium, chromium, and potassium all rolled into one. It's one of the few garcinia cambogia formulas on this list that has been patented.
Swanson's garcinia supplement continues to be a niche product on Amazon compared to other garcinia supplements on this list. However, it may be the right choice if you're looking for something different.
Quality Encapsulations Garcinia Cambogia
Quality Encapsulations is a popular garcinia cambogia supplement on Amazon. At one point, it was even the bestselling formula on the online retailer. Since then, however, the supplement has been passed by competitors with higher dosages. The Quality Encapsulations ingredients list is fairly typical: there's 500mg of garcinia cambogia extract in each capsule standardized to 60% HCA.
As with other competing supplements, a portion of the HCA is delivered via chromium salt, with a 200mcg of chromium in every two capsule serving. Calcium and potassium have also been added.
The Quality Encapsulations garcinia supplement has encountered a reputation problem online. Some reports online say that the supplement contains 49% HCA and not 60% HCA, for example. It's also one of the lowest rated garcinia supplements on Amazon with a rating of 4.2 stars out of 5. Nearly 1 in 4 reviewers (24% of all 770+ reviews) gave the supplement 1 star.
NatureWise Garcinia Cambogia
NatureWise's garcinia cambogia supplement contains 60% HCA, which is about standard for other supplements on this list. there's 500mg of garcinia cambogia formula in each vegetable cellulose capsule.
NatureWise is one of the more trusted supplement manufacturers in the industry. The company has a long history of making good, third-party-tested supplements. And, with over 14,000 reviews on Amazon and an average rating of 4.0 stars, this supplement is one of the most popular and highest rated garcinia cambogia supplements available today.
Natures Design Garcinia Cambogia
Natures Design Garcinia Cambogia is standardized to 65% HCA content. The entire formula is packaged into a 770mg proprietary blend that includes garcinia cambogia, calcium carbonate, potassium chloride, and chromium. These are all standard ingredients in any garcinia supplement, although the lack of disclosure of individual dosages is strange.
It's also unusual that the Natures Design packaging says that the formula has 75% HCA content while the Amazon listing claims 65%. If these issues don't bother you, however, then you'll be pleased to note that Natures Design claims their supplement has the same weight loss benefits as other garcinia diet pills on this list.
Angry Supplements Garcinia Cambogia PM Weight Loss Sleep Aid
This supplement is much different than others on this list: it doesn't just contain garcinia cambogia; it also contains a wide range of minerals, herbal extracts, and other weight loss compounds. You take a 2 tablet serving before bed as a natural sleep aid and the ingredients encourage your body to burn weight overnight.
Key ingredients in the formula include dandelion root extract, 350mg of garcinia cambogia extract, 100mg of L-Tryptophan, 30mg of raspberry ketone, and 4mg of melatonin. None of these dosages are particularly high, and Angry Supplements doesn't disclose the concentration of HCA in their garcinia cambogia extract.
If you're looking for a unique garcinia cambogia diet pill that contains more than just pure garcinia formula, then this may be the right choice for you. However, the low dose makes it subpar for those who just want pure garcinia in the highest possible concentration.
Our Rankings
Every garcinia cambogia supplement manufacturer seems to promise the same thing: they all promise to deliver high dosages of pure garcinia cambogia with concentrations between 50% and 95%. They all claim to help you lose weight by supressing appetite and boosting metabolism.
If we only looked at the bottles and manufacturers' promises, it would be impossible to tell these supplements apart. Fortunately, our editorial team looked at a lot more than that when compiling our rankings:
HCA Concentration: Typically, studies use an HCA dose ranging from 1,000mg to 2,000mg per day. Most garcinia supplements above contain 300mg to 500mg of HCA in each capsule, and you typically take 3 capsules per day. We emphasized supplements that contained the same dose used in clinical trails.
Pure Garcinia Cambogia: We emphasized supplements that contained only pure garcinia cambogia and basic minerals – like potassium, calcium, and chromium salts. However, we did list several supplements that contained additional ingredients – like melatonin – for those who wanted to take a more unique garcinia supplement.
Delivery Method: All of the supplements listed above come in the form of capsules. We emphasized veggie or vegan capsules over gelatin capsules. There are few major garcinia cambogia supplements that come in the form of bulk powders.
Label Transparency: Many of the supplements listed above transparently disclose each ingredient in the diet pill. Some supplements, however, hide all ingredients behind a proprietary label, making it impossible to determine individual ingredient dosages.
Lab Testing: We preferred supplements that used third party lab testing to verify purity.
Reputation: Some garcinia cambogia diet pill manufacturers have been producing supplements for over a decade. Other manufacturers have limited history or only produce low-quality diet pills. Garcinia cambogia is a trendy diet pill ingredient, and that means the industry attracts a range of manufacturers of all reputations.
Price and Value: We understand not everyone wants to spend $500 on a 30-day supply of a diet pill. We emphasized supplements that provided good value at any budget level.
Based on all of the above factors and hours of deliberation, our editorial team compiled the garcinia cambogia supplement rankings above.
Who Should Buy Garcinia Cambogia?
The people who take garcinia cambogia are typically interested in one benefit: weight loss.
Garcinia cambogia supplements have been heavily promoted as a miracle cure for weight loss. Ever since Dr. Oz described garcinia as a powerful weight loss ingredient back in 2013, garcinia manufacturers have promoted the ingredient's weight loss properties heavily.
The reason garcinia cambogia is a popular weight loss supplement is because it has multiple properties that make it easier to lose weight.
First, some people take garcinia cambogia to supress their appetite. In clinical studies, garcinia cambogia has been shown to supress appetite when taken 30 minutes before a meal. Many of the supplements listed above specifically recommend that you take the pill 30 minutes before a meal.
Some garcinia supplements also claim to be carb or fat blockers. Some manufacturers claim their pills can block your body from creating fat from the foods you eat, for example.
Next, we'll talk about the studies behind garcinia cambogia. Is garcinia cambogia really a weight loss miracle? Or is it just an over-hyped diet pill ingredient?
Benefits of Garcinia Cambogia
Garcinia cambogia is one of the hottest diet pill ingredients in the world today. However, large-scale studies on humans remain surprisingly rare. Below, we'll discuss some of the proven scientific benefits of garcinia cambogia.
First, interest in garcinia cambogia as a diet pill ingredient spiked after a study by researchers at Japan's Kyushu University in 2003. Researchers gave garcinia cambogia extract to mice, then fed them an obesity-inducing diet and analyzed the results.
The mice received a diet consisting of 10% pure sugar by weight, which is typical for a diet intending to induce obesity. Half of the mice were given garcinia cambogia extract, while the other half received nothing.
Over a four week period, the mice fed a garcinia cambogia supplement did not gain less weight than the mice in the control group. However, mice in the garcinia group did have better levels of glucose metabolism and better levels of a hormone called leptin, which tells the body when it's full. When leptin levels are high, your body feels full and you naturally eat less.
Because of the leptin-boosting effects of garcinia witnessed in this study, some believe that garcinia helps you feel fuller. Critics note that the body weight of the mice remained the same. However, this could have been because the study wasn't long enough. Or, the change in leptin levels may not have been large enough to influence appetite.
Researchers at Kyungpook National University in South Korea launched a similar study and published their work in the World Journal of Gastroenterology in 2013. Over the course of a 16-week study, obesity-prone mice were fed a high-fat diet. The mice were separated into two groups, with one group receiving a 1% garcinia cambogia extract by weight.
At the end of the 16 week period, the two groups of mice had no difference in body weight or food consumption. However, mice in the garcinia group had less visceral fat (belly fat) than mice in the control group. Researchers believed the reduced fat formation was a direct result of an inhibition in the activity of a particular enzyme responsible for synthesizing fatty acids inside fat cells. In other words, garcinia cambogia blocked an enzyme responsible for creating belly fat.
What about studies in humans? One study published in the Journal of Obesity in 2011 reviewed the results of 12 randomized controlled trials (RCTs) on using garcinia cambogia for weight loss. Researchers found that the weight loss effect was small but it was statistically significant when combining the results of all studies.
In other words, garcinia cambogia didn't lead to massive weight loss in all studies, but it did lead to some weight loss in most studies, suggesting that garcinia cambogia could significantly boost a weight loss routine.
The bad news is that of those 12 studies, only a few were considered to be statistically rigorous. In the statistically rigorous studies, garcinia cambogia did not exhibit the same powerful weight loss effects.
Nevertheless, because of their findings, researchers recommended larger and higher-quality studies into the potential benefits of garcinia cambogia for weight loss.
When garcinia cambogia caught Dr. Oz's attention back in 2012/2013, he praised the ingredient for being a weight loss miracle. He cited several smaller, unpublished studies showing that garcinia cambogia led to significant weight loss in participants. Although these studies involving humans and garcinia cambogia seemed promising, real results have been lacking in other human studies.
In this study, for example, subjects were randomized to receive either 1500mg of HCA or a placebo while also following a high-fiber, low energy diet for 12 weeks. Body weight was evaluated every other week and fat mass was measured at weeks 0 and 12.
At the end of the 12 week period, researchers found that patients in both groups lost a significant amount of weight during the 12 week treatment. They also found there were "no significant differences" between the garcinia group and the control group in terms of weight loss, body fat mass loss, and other metrics. Because of these results, researchers concluded that "garcinia cambogia failed to produce significant weight loss and fat mass loss beyond that observed with placebo."
A similar study indicated that HCA could help with fat loss – but it also caused inflammation and scarring in the liver.
Meanwhile, this study published in Fitoterapia in 2015 described how garcinia cambogia encouraged weight loss through three primary methods of action, including increased fat oxidation, decreased fat formation, and reduced food intake related to serotonin levels.
Some people take garcinia cambogia to lower cholesterol. Garcinia cambogia has shown some small connections to lower cholesterol in certain studies, although its effects seem similar to taking something as simple as a fiber supplement.
In this study published in Phytotherapy Research in 2008, for example, researchers analyzed the effects of garcinia cambogia on a group of 58 obese subjects taking either garcinia cambogia or a placebo. 26 people took 2.4g of garcinia cambogia every day over a 12 week period, with 3 equal doses taken before each meal. Researchers found that the group taking garcinia cambogia had "a significant reduction" in total cholesterol than the placebo group.
Another positive study analyzing the weight loss and cholesterol reducing benefits of garcinia cambogia was also published in Phytotherapy Research in 2014. The study involved 43 obese women aged 25 to 60. Researchers found that garcinia cambogia led to a short-term decrease in triglyceride levels. However, leptin and insulin levels did not change significantly between the two groups.
Overall, large-scale human studies on garcinia cambogia remain hard to find. While some of the studies above did not find statistically significant benefits for garcinia cambogia, many of the studies recommended more large-scale studies of garcinia cambogia in the future.
Side Effects of Garcinia Cambogia
The National Institutes of Health (NIH) and its National Center for Complementary and Integrative Health had this to say about the side effects of garcinia cambogia:
"Taking garcinia cambogia for short periods (12 weeks or less) appears safe for most people."
Most studies linked above involved taking garcinia cambogia for 12 weeks or less. Few studies have analyzed the long-term safety or efficacy of garcinia cambogia in human subjects.
It's also important to control the dose of garcinia cambogia and follow the manufacturer's recommended daily dose. Some patients have ended up hospital with liver failure after taking too much garcinia cambogia extract, according to scattered reports online.
One study published in the World Journal of Gastroenterology in 2016, for example, described the case of a 34-year old man taking a garcinia cambogia supplement for five straight months before being admitted to hospital with liver failure. The medical team believed that garcinia cambogia was the primary cause of liver failure – likely due to toxic buildup of HCA.
Another study seemed to connect garcinia cambogia to heart problems. In this study, a patient developed acute heart inflammation after taking a garcinia cambogia supplement for just two weeks. Aside from this single case, however, there have been no reported incidents of heart problems linked to garcinia cambogia.
Another issue with garcinia cambogia is that the industry is not well-regulated. Some manufacturers claim to use a high dose of garcinia cambogia extract with 95% HCA concentration, for example, when actual tests reveal a much smaller dosage and much lower HCA concentration.
What's even more worrying is that some sleazy manufacturers add caffeine and other additives to their diet pills. You take the pill and are convinced you feel more energetic – but it's just because you took a caffeine pill.
There are also scattered reports online of patients getting headaches, fatigue, dry mouth, digestive issues, skin rashes, or feelings of fuzziness or weakness after taking garcinia cambogia.
Generally, however, garcinia cambogia is a very well-tolerated diet pill ingredient linked with no major side effects.
Recommended Dosage of Garcinia Cambogia
Most studies linked above focused on the dosage of hydroxycitric acid (HCA) as opposed to the dose of garcinia cambogia.
In most studies analyzing the weight loss effects of garcinia cambogia and HCA, participants took between 1,000 and 2,000mg of HCA per day. Typically, the dose was split into 2 or 3 daily doses.
The supplements above tend to have similar doses. You take 3 servings per day with around 1,000mg of garcinia cambogia extract per serving standardized to 60% HCA content, which works out to 1800mg of HCA in total per day.
The most important thing to remember is to follow the manufacturer's dosage. Do not exceed that dosage. Speak with a doctor before taking garcinia cambogia in any form.
FAQs About Garcinia Cambogia
Q: What is garcinia cambogia?
A: Garcinia cambogia is extracted from the fruit of a plant native to Indonesia. Garcinia cambogia specifically comes from the extract of the flesh or rind of this fruit. The extract contains high levels of HCA, which is rumored to have powerful weight loss benefits.
Q: What are other names for garcinia cambogia?
A: Garcinia cambogia has become the name most associated with the trendy diet pill ingredient. However, other common names for the plant, fruit, or extract include Garcinia gummi-gutta, rindleberry, Malabar tamarind, kudam puli, or pot tamarind. The tropical species is officially known as Garcinia gummi-gutta, and it's one of several species of Garcinia native to Indonesia. However, the plant was formerly officially known as Garcinia cambogia, which is why the name sticks around today.
Q: What does garcinia cambogia look like?
A: Garcinia cambogia fruit looks like a small pumpkin – about the size of a softball. The rind of the fruit is green to pale yellow in color.
Q: What is HCA?
A: HCA, or hydroxycitric acid, is one of the active compounds in garcinia cambogia extract. It's a special type of molecule that may inhibit the formation of fat and suppress appetite. Because of these properties, some studies have linked HCA and garcinia cambogia to weight loss results.
Q: What is a good concentration of HCA?
A: Typical concentrations of HCA range from 50% to 95%. However, most reputable manufacturers stick with doses of 60% HCA, which is the concentration of the most popular garcinia cambogia extract used by today's manufacturers. Be wary when manufacturers advertise concentrations as high as 95% or more.
Q: Does garcinia cambogia really work?
A: Despite what Dr. Oz says, garcinia cambogia isn't a miracle fruit that will cause you to lose 10 pounds overnight. However, certain studies have shown the fruit can be effective for weight loss when paired with a healthy diet and exercise routine.
Q: Is garcinia cambogia safe to use? Are there any side effects?
A: The vast majority of garcinia cambogia studies indicate that the supplement is safe to take for up to 12 weeks when following normal doses. Most people tolerate garcinia cambogia very well. However, as mentioned above, there have been worrying cases of patients experiencing liver problems after taking garcinia supplements for, say, 5 months or longer. While garcinia cambogia is largely believed to be safe, there are some concerns about its toxicity and effects on the liver.
Q: How does garcinia cambogia lead to weight loss?
A: Garcinia cambogia may encourage weight loss in several different ways. It has multiple methods of action. Some studies indicate it works as an appetite suppressant when taken before meal times, for example. Other studies suggest that garcinia cambogia decreases fat synthesis, reducing your body's ability to store fat. Ultimately, more studies need to be done to confirm these benefits.
Q: How do I take garcinia cambogia for weight loss?
A: Most studies on using garcinia cambogia for weight loss involve taking 1,000mg to 2,000mg of HCA per day. At this dose, participants in some studies have experienced significant weight loss results. In all studies analyzing the weight loss benefits of garcinia, participants have paired the supplement with a healthy diet and exercise routine.
Q: Can I pair garcinia cambogia with apple cider vinegar for better weight loss results?
A: Some people take garcinia cambogia and apple cider vinegar at the same time because they believe it leads to better weight loss results. There are no studies verifying this benefit. However, both garcinia and apple cider vinegar have become trendy weight loss ingredients at around the same time, so that's one reason why the two are commonly paired together.
Q: Can I lose weight while taking garcinia cambogia without dieting or exercising?
A: Most studies on garcinia cambogia have analyzed the weight loss effects of the compound when paired with diet and exercise. No study has shown that you can lose weight on garcinia cambogia without diet or exercise.
Final Word
There's some evidence showing garcinia cambogia can help you lose weight. Some studies show garcinia cambogia works by supressing appetite and blocking the activity of an enzyme responsible for fat formation.
Overall, however, there are few largescale human studies confirming the weight loss benefits of garcinia cambogia. Many of the studies on garcinia to date have involved rats or mice, for example, while the studies in humans have indicated small or negligible results.
Nevertheless, weight loss effects have been observed in certain studies on humans. Researchers have also repeatedly recommended that more research be done on garcinia cambogia to confirm its benefits. It's possible garcinia cambogia has powerful, proven weight loss results that have yet to be discovered – although it's also possible garcinia cambogia is an over-hyped diet pill ingredient backed by limited science.
NewULife KetoGen4: KetoGenesis4 Ketone Drink Mix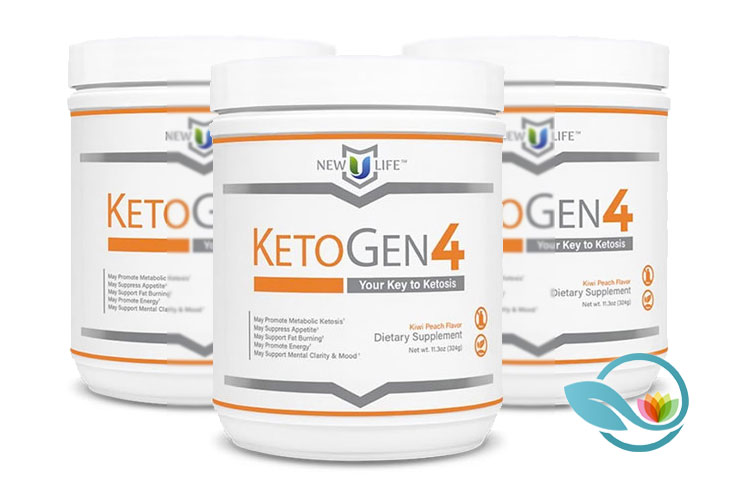 Maintaining a fit and active lifestyle are factors that can influence one's body weight, self-esteem, and fitness levels. Nonetheless, for many men and women, the efforts that they put into their health routine does not always translate to results. One way to potentially enhance results is to add a supplement to one's lifestyle. With the right formula, men and women can get the full support that they need to achieve their goals. With that, this review would like to introduce a new formula called KetoGen4.
About KetoGen4
KetoGen4 is a product developed by New U Life, and it comes in the form of a potent and powerful powdered beverage mix. The product is ideal for those who adhere to the ketogenic diet, which requires users to reduce carb intake and to increase healthy fats. In doing so, the body enters a state of ketosis, in which it burns fat for energy. This keto beverage helps prompt ketosis, making their ketogenic diet efforts potentially more effective. With this product, users may be able to experience the full benefits of the ketogenic diet more effectively.
How Does KetoGen4 Work?
Before adding any supplement to one's lifestyle, it is important to understand how the product works. This way, users can make the right decision for their needs. In this case, the supplement features exogenous ketones, which means that the ketones come in pill form, and three proprietary blends of ingredients that help to transition one's system into a longer state of ketosis. Keep in mind that as a supplement, there are no guarantees of its effectiveness. Rather, the formula's impact varies on a case by case basis and also depends upon how well users incorporate the product into their lifestyle.
The Potential Benefits of KetoGen4
There are a number of benefits associated with KetoGen4. Here are the main advantages of the product so that users know what to look forward to:
May promote ketosis
May speed up metabolism
Contains natural and healthful ingredients
Comes in powdered format for convenience
Easy to use
The main ingredients in this product include coffee fruit, La-carnitine tartrate, betaine, and bacopa monniera powder. A few other ingredients, which make up the blends in the formula, are spinach, broccoli, kale, chlorella powder, lactase, lipase, and a range of mushroom powders. There are other ingredients as well, which are listed on the packaging.
Summary
Overall, those who are looking for a potent and powerful ketogenic formula may want to consider KetoGen4 for their needs. Those who opt for the formula can either subscribe at a price of $119.99, or they can do a single purchase without the subscription for $139.99. Either way, users should read the terms and conditions associated with the purchase so that they make an informed decision.
Trim Pill Keto: Advanced Diet Formula to Reduce Body Fat Naturally?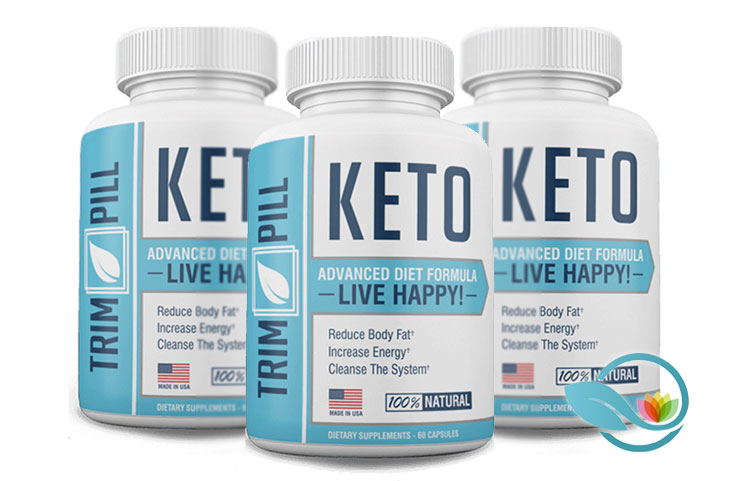 What is a Keto Diet?
Ketosis is a natural process that occurs in the body where ketones are produced in the liver to be used as energy. A low carb diet high fat is when you eat something high in carbs, your body will produce glucose and insulin.
This carb reduction forces your body to rely on fats for its main energy source instead of glucose — thee process known as ketosis. Some keto diet benefits includes
Lose Weight
Burn Fat in Trouble Areas
Get into Ketosis Fast
Burn Fat for Energy
Better Brain Health
Faster Recovery from Exercise
Maintain Lean Muscle
Glucose is the easiest molecule for your body to convert and use as energy so that it will be chosen over any other energy source and insulin is produced to process the glucose in your bloodstream by taking it around the body.
Adopting Keto Diet
Research has shown that adopting this low-carb, high-fat diet can promote fat loss and even improve certain conditions such as type 2 diabetes and cognitive decline.
With the keto diet your meals are 70 or 80 percent fat; about 20 percent protein; and about 5 percent carbohydrate.  When in a day you consume less than 50 grams of carbs, your body will later run out of fuel (blood sugar).  This typically takes 3 to 4 days. Then you'll start to break down protein and fat for energy, which can make you lose weight. This is the process that naturally occurs in the body called ketosis.
When you deprive your body of carbohydrates, which are the main fuel source for people, you're also depriving your body of its ability to keep glycogen stores filled up.
The ketones diet may help you lose more weight in the first 3 to 6 months better than other diets can. It could be because it takes more calories to chance fat into energy than it does to change carbs into energy. Also it is possible that you are more satisfied with a high-protein diet than a high-fat diet.
There are some great metabolic changes initially with this diet. Shredding excess weight improves, such as insulin resistance, high blood pressure, and elevated cholesterol and triglycerides. It is true that fat oxidation does increase due to the body adapting to the higher dietary fat intake. However, fat oxidation and losing body fat are two different processes. When fat oxidation is higher it does not necessarily mean that there will be a reduction in body fat. Overall calorie intake and calorie burn will be the main determinant in fat loss.
Keto Supplements
These are known to aid ketogenic dieters. Ketone supplements are not anything new for 2019, but they have been increasing in popularity over the past couple of years. Popular talk show host Dr Oz, has featured these supplements in numerous segments on his talk show. Revealing how ketones can help individuals in losing weight.
Main Ingredients in Trim Pill Keto
BHB;– It is an amazing and primary ingredient in every keto based product. This ingredient plays an important role in operating ketosis process. Without this ingredient every keto based product is useless.
Raspberry ketones;– These ketones are helpful in cutting down excess fatty layers. It also increases the metabolic weight in order to improve fat burning process.
Garcinia cambogia;– This ingredient is so popular in improving the metabolism system. It includes HCA that helps to control on eating habits. In fact, it is also responsible for slim and healthy body.
Trim Pill Keto Ingredients contains Beta-hydroxybutyrate. BHB is the first substrate that kicks the metabolic state of ketosis resulting in energy.
Trim Pill Keto Claims and Warrants
Everything has a disclaimer to it, so nothing has been fully tested in clinical trials. But the organization explains the importance of the keto diet and argues that users on their supplement can expect to experience dramatic weight loss. However, with the absence of definitive and dedicated studies on this particular supplement, these claims are difficult to corroborate.
Trim Pill Keto Conclusion
While the listing for Trim Pill Keto has a high number of positive reviews, its hard for us to say these are all legit product reviewers. Some may be, some may not be.
The perfect times for keto supplements drinks could be before a workout, on an empty stomach, after a high carb meal, or in between meals to improve metabolism. But with Trim Pill Keto it's extremely easy to use and experience fast weight loss results with.
Take 2 Trim Pill Keto capsules daily with water
Eat keto-friendly meals and snacks throughout the day
Enjoy improved energy and focus while our body uses fat for energy!
The organization requests fairly cheap prices for their supplement compared to others on the internet. As always consumers who try these supplements are encouraged to review the product online, so that they can add to the existing research-base for keto supplement products and companies.
Update Incoming!
We will try and email the Trim Pill Keto support team to find out more information and bring transparency to this ketone weight loss supplement. Be sure to check back on our website for updated information on Trim Pill Keto.
To help you reach your weight loss goals, we suggest you read our guides that link to the top products that are currently on the market; Superfood drinks, detox cleanses, prebiotics, and the best fat burners.
CapsiFit: Fat-Destroying Chili Pepper Capsicum Extract to Lose Weight?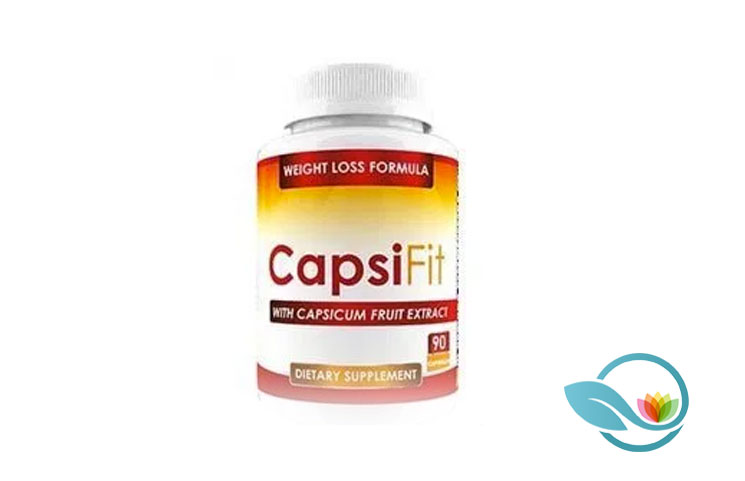 CapsiFit is a supplement that improves weight loss success through the stimulation of thermogenic processes in the body. The formula can only be purchased from the official website, which has three packages available for purchase.
What is CapsiFit?
Anyone that has tried to lose weight before can understand how difficult and frustrating the process can be. Whether the individual has been working on their figure for weeks or only a few days, seeing no results can be discouraging, which is why the supplement sector of the health industry has thrived so much. CapsiFit is one of the many products out there that aims to stimulate weight loss.
The website for CapsiFit is a little complicated. While there's a promotional video to explain the product, the link is not functioning at the moment, and a link to take consumers to a text version of the video is broken. However, based on the packaging and the active ingredient, it appears that this product works from thermogenesis, which just means that it heats up the body to burn calories, much like the effects of a cardio workout.
Purchasing CapsiFit
The total cost of CapsiFit will largely depend on how many bottles that the user wants to purchase at once. Choose from:
Six bottles for $49 each (retail price: $894)
Three bottles for $59 each (retail price: $447)
One bottle for $69 (retail price: $149)
All of these packages come with free shipping.
If the user is dissatisfied with their product for any reason, the company has a 180-day money-back guarantee.
Contacting the Creators of CapsiFit
Even with the information provided online, as well as the video, consumers may want to learn more information before they are prepared to make a purchase. The customer service team can be reached by calling 855-671-0600.
Consumers can also send in their inquiries electronically by filling out the online form at trycapsifit.com/contact-us.php.
CapsiFit Summary
CapsiFit could potentially help many consumers lose weight, but the lack of details on the website could make the decision to take on this regimen rather difficult. However, the company offers a six-month return policy, which will hopefully make up for the lack of detail offered.