FDA on Vinpocetine: The Ingredient Pregnant Women Should Avoid Due to Risk of Miscarriages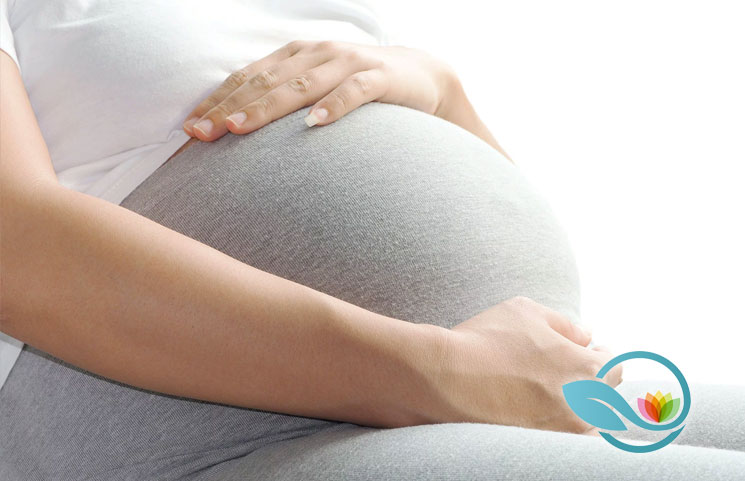 The FDA says that consuming vinpocetine can cause miscarriages.
Vinpocetine is only available as a prescription drug in other countries.
The FDA provides regulations that primarily govern consumable products, though they don't actually regulate supplements overall. Still, there is an ingredient that has a detrimental enough effect that the FDA has chosen to release a statement. Vinpocetine, according to the statement reported by Health.com, could potentially harm the development of a growing fetus, and can even cause miscarriages.
Surprisingly, vinpocetine is included in a lot of different supplements, which is why the FDA has advised pregnant women to avoid it. The European Journal of Pharmacology explained that vinpocetine is a man-made substance, which comes from an extract that comes from the periwinkle plant, which is why it is sometimes labeled as a common periwinkle extract, Vinca minor extract, or periwinkle extract.
Most of the formulas that end up using vinpocetine are meant to help users with focus, mental sharpness, and focus, which are often labeled as nootropics. It also used in supplements for energy and weight loss, which pregnant women should not be taking anyway. The ingredient appears to be in most types of supplements, because it sometimes is included in formulas that are meant to prevent dementia and Alzheimer's disease.
Before issuing the statement on vinpocetine, the FDA went through information reported by the National Institutes of Health's National Technology Program. The statement even includes research from the report, which specifically stated that pregnant animals that received vinpocetine had a higher risk of a miscarriage. Furthermore, in animals, vinpocetine also causes a lowered fetal weight, but it is worth noting that the discoveries made in animal-based studies do not always translate to humans.
Regardless, the FDA decided that the research provided enough information that they said, "Pregnant women may experience adverse effects from vinpocetine similar to those seen in pregnant animals." The statement also urged dietary supplement manufacturers to "evaluate their product labeling to ensure that it provides safety warnings against use by pregnant women and women who could become pregnant."
Discussing the risks of consuming vinpocetine, the statement adds that the worrisome fact about this substance is that the supplements that use it are often used by "women of childbearing age." The statement adds that, despite these risks, there are more and more supplements being released with vinpocetine as one of the ingredients, and that labels lack any kind of warning about the risk that it poses.
While the United States has not officially restricted its use, other countries have made vinpocetine into a prescription-only substance. The FDA has decided to remind the public that, despite being commercially available, vinpocetine is not actually safe. The statement adds, "When products like vinpocetine are sold as dietary supplements in the US, they have not been reviewed by the FDA under the safety and effectiveness standards that apply to drug products."
The full statement from the FDA can be viewed in their webpage here.
Joint N-11: Zenith Labs' Dr. Ryan Shelton Joint Pain Relief Formula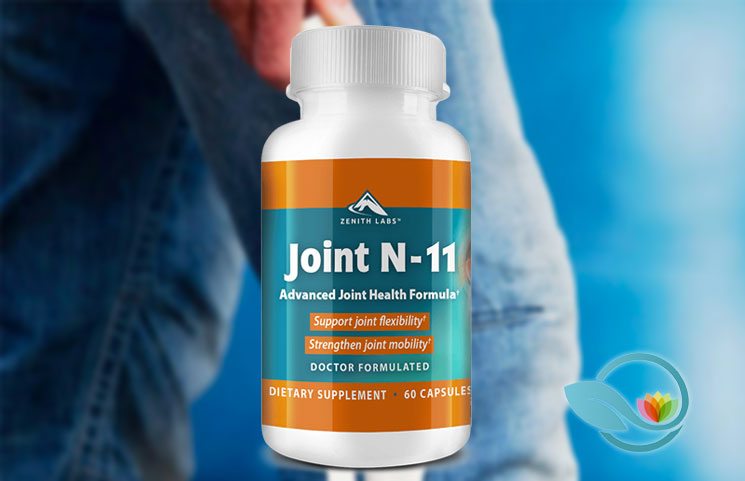 Joint N-11 is a new nutritional supplement that claims to have miraculous healing powers for joint pain. Find out how it works and if it's worth the high price today in our review.
What is Joint N-11?
Joint N-11 is a nutritional supplement recently sold online through websites like FreedomFromJointPain.com.
The supplement claims to give users instant relief from joint pain. It was created by Dr. Ryan Shelton and his team of researchers at Zenith Labs.
By taking the pill daily, you can purportedly enjoy relief from discomfort, stiffness, joint pain, and other soreness.
A sales page for Joint N-11 introduces the supplement in a creative way. It tells the story of a 60-year old baker in Alaska who had a "bloody accident" while baking with her granddaughter. She cut herself open accidentally. Then, a "cheddary baking yeast" slipped inside her cut. Within days, the baker's pain "vanished" and helped her "feel 15 years younger".
Joint N-11 claims to get its power from a powerful molecule within this mysterious cheddary baking yeast. The sales page for Joint N-11 is filled with people who claim to have alleviated all of their pain, soreness, and stiffness simply by taking this supplement.
Is Joint N-11 really a "natural miracle" that can provide "life-changing benefits"? Or is this yet another overpriced, over-hyped joint pain supplement that won't work? Let's take a closer look at how Joint N-11 works.
How Does Joint N-11 Work?
Joint N-11 relies on an ingredient called niacinamide. Niacinamide is simply a molecule used to create vitamin B. It's a building block of vitamin B.
Zenith Labs is marketing this molecule as a "cheddary baking yeast" because the molecule is found within certain types of cheddar rolls. If you are making cheddar rolls for someone who is vegan or lactose intolerant, then you would use a special type of yeast called 'savory yeast'. This type of yeast contains niacinamide.
Zenith Labs claims niacinamide has two crucial health benefits:
It stimulates your body to protect and repair cartilage
It soothes inflammation and cellular swelling
In one study, patients regained 87% of their flexibility and range of motion after two months of taking niacinamide supplements. That study involved over 1,000 men and women over 50 who had joint mobility and pain issues.
There are hundreds of studies showing how niacinamide can improve joint health. It's not like Zenith Labs only just discovered the molecule. Many of today's best join pain supplements contain vitamin B or niacinamide. Many people simply take a vitamin B supplement to alleviate joint pain.
So what makes Joint N-11 different from the dozens of other (cheaper) vitamin B supplements on the market? Well, Zenith Labs claims to have added an "absorption blend" that helps your body "squeeze every last drop" of niacinamide's benefits. That absorption blend includes BioPerine (black pepper extract), ginger root, and basil and rosemary leaves. Zenith Labs cites various studies showing that these ingredients can increase the absorption of vitamin B supplements, making joint health supplements more effective.
Additionally, Zenith Labs has added something called its 'rapid relief blend' to Joint N-11. That blend includes four ingredients: turmeric root, methyl sulfonyl methane (MSM), n-acetyl-l-cysteine, and boswellia serrata. Again, all of these ingredients are commonly found in other joint pain supplements, and they have each been independently linked to various health benefits.
Zenith Labs claims the absorption blend and rapid relief blend, combined with niacinamide, makes their Joint N-11 supplement the best supplement in the world of terms of healing joint pain immediately.
Joint N-11 Ingredients
Joint N-11 contains all of the following ingredients:
Niacinamide
BioPerine
Ginger Root
Basil and Rosemary Leaves
Turmeric Root
Methyl-sulfonyl-methane (MSM)
N-Acetyl-L-Cysteine
Boswellia Serrata
Other ingredients include gelatin, rice flour, magnesium stearate, and silica. Because of the gelatin, Joint N-11 doesn't claim to be vegan or vegetarian friendly. The supplement also claims to contain soy. However, Joint N-11 claims there are no GMO ingredients.
Joint N-11 Dosages
Joint N-11 contains the following dosage amounts:
100mg of Niacin (as niacinamide), or 625% of your Daily Value
200mg of turmeric root powder
200mg of MSM
100mg of n-acetyl-l-cysteine
100mg of Indian frankincense (resin) boswellia serrata (extract)
100mg of basil leaf powder
50mg of a proprietary blend containing soy lecithin and black pepper fruit extract (BioPerine)
Joint N-11 Pricing
Joint N-11 is priced higher than most other joint supplements on the market. Plus, you can only order it online through the official website – it's not available through Amazon or other retailers. Here's how prices break down:
1 Bottle: $49
3 Bottles: $117
6 Bottles: $198
All prices include shipping in the United States. You can pay online using Visa, MasterCard, American Express, Discover, or PayPal (although all payments, including credit cards, will be processed through PayPal).
Joint N-11 Refund Policy
Joint N-11 claims to have a 6 month money back guarantee. As far as we can tell, there's no 'catch' behind that guarantee: it appears to be legitimate. Here's how the refund is worded in the terms and conditions:
"Zenith Labs will, at its discretion, allow for the return or replacement of any defective product within 180 days from the date of purchase."
It's unclear what the company means by "defective product". It's possible that the supplement needs to have some manufacturer's defect in order to be returned. Or, it's possible customers may qualify for the discount if they found the product to be defective.
Who's Behind Joint N-11?
Joint N-11 was created by a man named Dr. Ryan Shelton, the Medical Director of Zenith Labs. Dr. Shelton is a licensed primary care physician. He's also an author who claims his books have helped "hundreds of thousands of men and women over 40" enjoy powerful health benefits.
I addition to working for Zenith Labs, Dr. Shelton creates products for South Beach Skin Lab, which specializes in age repair and prevention creams.
Zenith Labs lists the following address as its headquarters:
4610 Prime Parkway, McHenry, IL 60050
That address looks like a small, nondescript office in an office park north of Chicago.
You can contact the company by phone at 1-855-750-2202.
Is Dr. Ryan Shelton a Real Doctor?
On the sales page for Joint N-11, Dr. Ryan Shelton describes himself as "a licensed primary care physician" in Hawaii.
This is true, although it's a little bit misleading. Dr. Shelton is not a licensed medical doctor: he's a licensed naturopathic doctor specializing in alternative medicine. He appears to work for a Hawaii-based company called Pacific Quest (PacificQuest.org), where you can view his employee profile here.
Based on what we can find online, Dr. Shelton is a double board certified naturopathic doctor (ND) who earned his master's degree at the University of Kansas and received his doctor's training at Bastyr University in Kenmore, Washington.
Dr. Shelton is a licensed primary care naturopathic physician who contributed to the development of Joint N-11 in some way. However, he's not a licensed medical doctor like the sales page seems to lead you to believe.
Final Word
Joint N-11 is a joint health supplement that contains many of the same ingredients as other joint health supplements: there's niacin, for example, and MSM, both of which are extremely popular and found in many popular formulations.
Why is Joint N-11 priced at $50 compared to its competitors that are priced at $10 to $15 per bottle on Amazon? The company claims its BioPerine, turmeric, and other ingredients enhance the effectiveness of the supplement, increasing absorption. These ingredients allow Joint N-11 to have "miracle" healing powers while helping you instantly feel "15 years younger".
Overall, Joint N-11 seems overly expensive for the ingredients inside, and the health claims advertised online are absurd. However, if you have struggled with other joint health supplements in the past and want to try something new, then Joint N-11 may be the right choice for you.
1 Minute Weight Loss: Safe Breakthrough System for Losing Body Fat?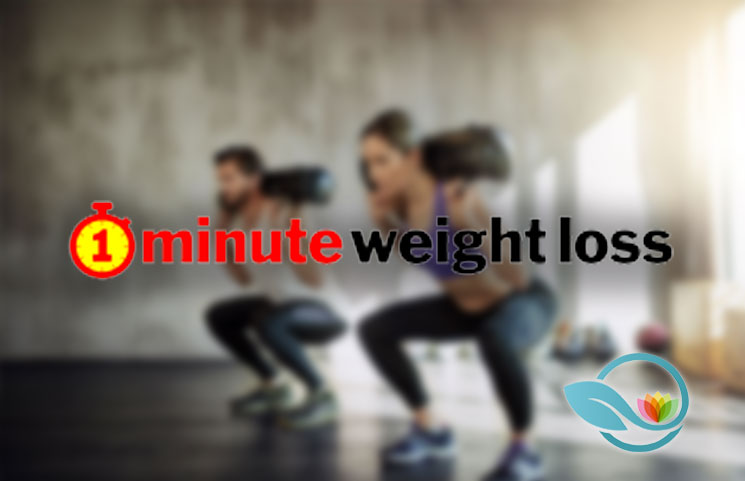 Do you want to lose weight without exercising or eating less? If so, then the 1 Minute Weight Loss System is for you. The exercise program promises to help anyone lose weight with no diet or exercise required.
Is 1 Minute Weight Loss too good to be true? What's the story here? Keep reading to find out everything you need to know about the 1 Minute Weight Loss System.
What is the 1 Minute Weight Loss System?
The 1 Minute Weight Loss System is an exercise program that claims anyone can lose weight with just 3 to 5 minutes of exercise per day.
The 1 Minute Weight Loss System "is for anyone who doesn't like working out, but still would like to have an incredible, in shape body," explains the official website introducing the program.
Once you get to the end of the lengthy video presentation, you'll discover a product called the 1 Minute Weight Loss System. That 'system' consists of a series of digital files, including downloadable videos and PDF eBooks. After reading the books and watching the videos, you'll learn the 1 Minute Weight Loss System.
The system consists of easy, at-home exercises anyone – even someone with limited physical ability – can do with no equipment required.
The sales page for 1 Minute Weight Loss System is filled with stories and images of people who have lost an enormous amount of weight using the system. The creator of the system also claims you can enjoy significant health benefits – like lower blood pressure and better cholesterol – after implementing the system.
How Does the 1 Minute Weight Loss System Work?
The creator of the 1 Minute Weight Loss System describes it as "smart exercise": instead of spending hours every week wasting time at the gym with inefficient exercise, you can maximize your weight loss results with smarter, higher-intensity exercise. Here's how the system is introduced:
"Basically, that means 5 minutes of "smart exercise" broken into 60-second chunks is just as good or BETTER than 45 minutes of the grueling "dumb exercise" the fitness industry says is mandatory for being in shape!""
The eBooks and videos included with your purchase will teach you various simple workouts you can perform in 60 seconds. By performing a 60-second workout five times, you can burn an equivalent number of calories as a longer workout.
The workouts are not super intense, nor are they designed for elite athletes: they're designed for ordinary, everyday people who want to incorporate more movement into their lives.
Plus, you don't need any equipment to perform any of the workouts listed here. For one of the workouts, you'll need a chair (to do triceps dips). Other than that, you can easily perform all workouts at home with no equipment.
The 1 Minute Weight Loss System includes three separate videos depending on your athletic ability and skill:
Beginners
The first section of the 1 Minute Weight Loss System consists of various exercises for beginners, including:
Wall Pushups
Triceps Chair Dips
Squats
All exercises are thoroughly explained in detail. The videos show you how to do each exercise properly. The goal is to build muscle and endurance while preventing injury.
Intermediate
The intermediate part of the 1 Minute Weight Loss System gets a little tougher. Exercises include:
Pushups
Triceps dips with one foot up
Squats with a hold
You should be able to do these exercises after completing the beginners program. Your muscle strength is building. Again, the videos walk you through each exercise, and it's easy to make sure you're doing each workout correctly.
Advanced
Finally, the advanced stage of the 1 Minute Weight Loss System includes a number of more complex exercises:
Decline pushups
Triceps dips with both feet up
Lunge jumps
These are the most challenging exercises in the program. The videos will show you how to stretch before each exercise to limit injury. The videos also show you how to clearly perform each exercise.
What's Included with the 1 Minute Weight Loss System?
The 1 Minute Weight Loss System includes all of the following:
3 x 'Smart Exercise' Videos
Melting Fat Head-to-Toe: How Anyone Can Burn Fat Where It Counts (eBook)
The One Minute Weight Loss Cookbook: Smart Exercise Recipes & Meal Plans (eBook)
24/7 Support Via Email
Certain customers will also receive "VIP bonus" eBooks like "How to Boost your Metabolism", "How to Stay Young", "51 Ways to Fight Cholesterol", and "Delicious Detox". There are also three bonus "Ultimate Health" videos.
You will receive access to all of these products immediately after your purchase is complete. All files are delivered digitally.
1 Minute Weight Loss System Pricing
The 1 Minute Weight Loss System is priced at $37 USD.
Want to save $20 on your purchase? If you hover your mouse over the 'back' or 'escape' button, the site will deliver a pop-up that gives you $20 off your purchase.
Like all other ClickBank purchases, the 1 Minute Weight Loss System is backed with a 60 day money back guarantee. You can get a full refund within 60 days with no questions asked, making this a risk-free purchase.
Who's Behind 1 Minute Weight Loss System?
There's limited information about the 1 Minute Weight Loss System's creator available online. No authorship is listed.
As far as we can tell, the author does not have any professional experience or qualifications as a personal trainer or a dietician: it seems they just collected free information online and collected that information into an eBook and series of videos.
The 1 Minute Weight Loss System is published online through ClickBank, the popular online eBook retailer.
1 Minute Weight Loss Conclusion
The 1 Minute Weight Loss System teaches you simple exercises you can do at-home with no equipment or training required. The basic videos explain workouts like pushups and triceps dips. By performing these exercises for 5 minutes per day, you can burn a significant number of calories.
Some of the claims made by the 1 Minute Weight Loss System seem a bit extreme: it's unlikely anyone has ever lost 100 pounds just by following this system, for example, and we're skeptical that any single exercise will singlehandedly target belly fat. You should be skeptical any time somebody tells you that you can lose weight without diet or exercise.
Some might also not find that 1 Minute Weight Loss System is worth $37: after all, you can find plenty of free guides and videos online showing you how to do pushups and triceps dips. Fortunately, however, the 1 Minute Weight Loss System comes with a 60 day money back guarantee, making it a risk-free purchase overall for those who want to learn easy at-home workouts.
Day To Diet: Easy Weight Loss System for Trustworthy Results?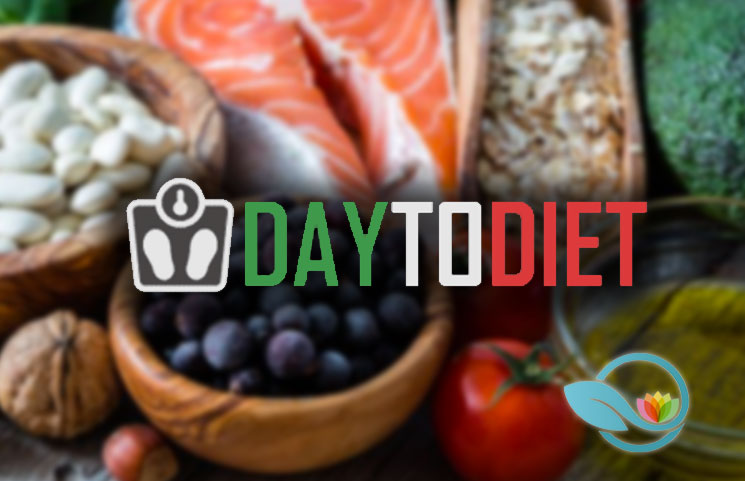 Day To Diet is a series of eBooks featuring a step-by-step guide to weight loss. Find out if Day To Diet is worth the price today in our review.
What is Day To Diet?
Day To Diet is a weight loss program released in June 2019. Priced at $29, the weight loss program consists of a series of downloadable eBooks. It's sold through Clickbank with a 60 day money back guarantee.
The program sounds too good to be true: it claims you can continue to eat the foods you love while losing weight and achieving your ideal body.
In addition to eBooks like "Fat Burn Secrets" and "Healthy Eating", Day To Diet includes a recipe cookbook and even a guide on achieving a better sex life. It's an all-encompassing lifestyle guide that teaches you more than just weight loss strategies.
Is Day To Diet worth the price? Or does it mostly just consist of information you can find online for free? Let's take a closer look at how Day To Diet works.
What's Included with Day To Diet?
Day To Diet includes all of the following eBooks delivered in digital PDF format:
Fat Burn Secrets: Burn Your Fat by BBS Group
Healthy Eating: Eating Guide by BBS Group
Cookbook Recipes: 60+ Keto Recipes by BBS Group
Motivation Handbook
The Loss Your Belly Diet
Boost Your Sex Drive: Better Sex Life
The eBook covers are filled with spelling mistakes and grammatical errors. The one book is literally titled "The Loss Your Belly Diet" – that's not a typo. The cover of the "Healthy Eating" book, meanwhile, describes it as an "Eathing Guide". These spelling mistakes and other errors make it hard to take Day To Diet seriously.
How Does Day To Diet Work?
Day To Diet consists of a mix of different diet strategies. The focus is mostly on eating healthy – not exercising. By controlling your diet carefully, you can achieve your weight loss goals. Day To Diet claims you can expect to achieve a "9 pound reduction in body fat" by following the lessons included in their weight loss eBooks.
Even better, Day To Diet claims you can lose weight without ever feeling hungry. The recipes in these eBooks will leave you feeling satisfied every time.
As proof that Day To Diet's weight loss strategies work, the company has posted a handful of "before and after" images from random people across the internet. Unfortunately, a quick reverse Google image search indicates that most of these images are fake.
One of the before and after images posted on the official Day To Diet website, for example, was taken directly from the website of a medical weight loss clinic in Milwaukee. You can view that image here. The creators of Day to Diet have just slapped a verified logo on the image and claimed it as their own.
Another before and after image can be found on hundreds of sites across the internet. We've seen the same image used to promote a turmeric forskolin supplement from Shark Tank, for example.
Making things look worse for Day To Diet is that the company has slapped a tacky "verified" symbol across each of the photos above. The company may have done this to make the photos look original – although all of the photos can be easily traced to other websites through a Google image search.
When a company is forced to use fake before and after images to promote its products, it typically means you're dealing with a scam.
Day To Diet Pricing
Day To Diet is priced at $29 USD.
The retailer claims they usually sell the eBooks for $399 and that the "price will increase soon". In reality, the price of Day To Diet has always been $29.
Day To Diet Refund Policy
Day To Diet comes with a 60 day money back guarantee – which is the same refund you see for all Clickbank products.
You can request a refund at any point within 60 days and get every penny back – even if you have already read every book.
Who's Behind Day To Diet?
Typically, you only want to get weight loss advice and medical advice from qualified professionals. Weight loss and dieting can be dangerous, and you don't want to risk your health by trusting some random internet writer.
Unfortunately, Day To Diet lists no information about the authors behind any of its eBooks. We see no author names whatsoever, and there are no qualifications listed for any of the mysterious writers.
The only information we can find about the authors of Day To Diet is that several of the books list, "By BBS Group". This could be a reference to the Better Body System (BBS) diet, although we can find no further information available online.
Ultimately, we don't really know who wrote Day To Diet, nor do we know their qualifications.
To contact the creators of Day To Diet, you can call +91 7022445986. That's the same phone number listed for a separate but similar product called Sleep And Diet. Sleep And Diet (found at SleepAndDiet.com) uses similar branding to Day To Diet.
That phone number is also associated with an India-based company called Feriwala Online Service Private Limited, which was founded by Bappi Sarkar and Biplab Sarkar on June 22, 2017.
Final Word
Day To Diet makes huge promises about its weight loss results: the company claims to help anyone lose 9 pounds with limited diet or exercise required. You can burn 9 pounds of fat just by using the recipes in the eBook, for example.
In reality, Day To Diet has several enormous problems. First, the books are riddled with spelling mistakes and grammatical errors. That's not good when you're trying to get professional weight loss advice and health recommendations.
The second and most worrying issue, however, is that the company has been caught using fake before and after photos: the company has taken before and after weight loss photos from other websites, then slapped a "verified" logo on each image to make it look legitimate.
For all of these reasons, it's hard to believe Day To Diet is worth the $29 price tag. However, if you want to check out the product for free, all purchases come with a 60 day money back guarantee, making it a risk-free purchase.