Day To Diet: Easy Weight Loss System for Trustworthy Results?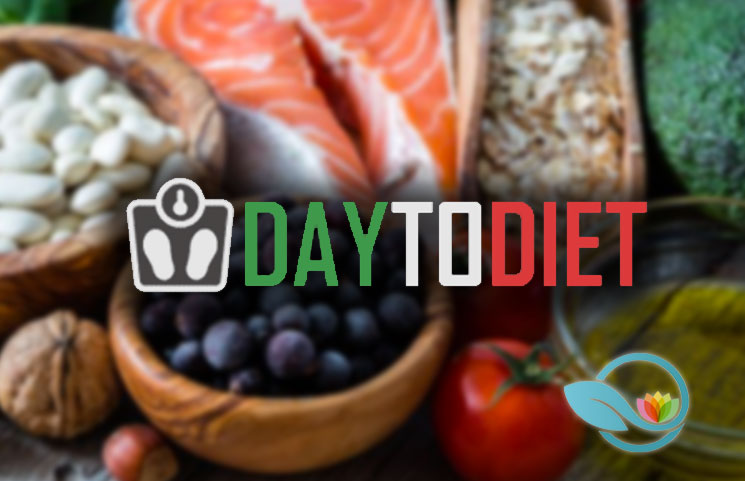 - ad -

Day To Diet is a series of eBooks featuring a step-by-step guide to weight loss. Find out if Day To Diet is worth the price today in our review.
What is Day To Diet?
Day To Diet is a weight loss program released in June 2019. Priced at $29, the weight loss program consists of a series of downloadable eBooks. It's sold through Clickbank with a 60 day money back guarantee.
The program sounds too good to be true: it claims you can continue to eat the foods you love while losing weight and achieving your ideal body.
In addition to eBooks like "Fat Burn Secrets" and "Healthy Eating", Day To Diet includes a recipe cookbook and even a guide on achieving a better sex life. It's an all-encompassing lifestyle guide that teaches you more than just weight loss strategies.
Is Day To Diet worth the price? Or does it mostly just consist of information you can find online for free? Let's take a closer look at how Day To Diet works.
What's Included with Day To Diet?
Day To Diet includes all of the following eBooks delivered in digital PDF format:
Fat Burn Secrets: Burn Your Fat by BBS Group
Healthy Eating: Eating Guide by BBS Group
Cookbook Recipes: 60+ Keto Recipes by BBS Group
Motivation Handbook
The Loss Your Belly Diet
Boost Your Sex Drive: Better Sex Life
The eBook covers are filled with spelling mistakes and grammatical errors. The one book is literally titled "The Loss Your Belly Diet" – that's not a typo. The cover of the "Healthy Eating" book, meanwhile, describes it as an "Eathing Guide". These spelling mistakes and other errors make it hard to take Day To Diet seriously.
How Does Day To Diet Work?
Day To Diet consists of a mix of different diet strategies. The focus is mostly on eating healthy – not exercising. By controlling your diet carefully, you can achieve your weight loss goals. Day To Diet claims you can expect to achieve a "9 pound reduction in body fat" by following the lessons included in their weight loss eBooks.
Even better, Day To Diet claims you can lose weight without ever feeling hungry. The recipes in these eBooks will leave you feeling satisfied every time.
As proof that Day To Diet's weight loss strategies work, the company has posted a handful of "before and after" images from random people across the internet. Unfortunately, a quick reverse Google image search indicates that most of these images are fake.
One of the before and after images posted on the official Day To Diet website, for example, was taken directly from the website of a medical weight loss clinic in Milwaukee. You can view that image here. The creators of Day to Diet have just slapped a verified logo on the image and claimed it as their own.
Another before and after image can be found on hundreds of sites across the internet. We've seen the same image used to promote a turmeric forskolin supplement from Shark Tank, for example.
Making things look worse for Day To Diet is that the company has slapped a tacky "verified" symbol across each of the photos above. The company may have done this to make the photos look original – although all of the photos can be easily traced to other websites through a Google image search.
When a company is forced to use fake before and after images to promote its products, it typically means you're dealing with a scam.
Day To Diet Pricing
Day To Diet is priced at $29 USD.
The retailer claims they usually sell the eBooks for $399 and that the "price will increase soon". In reality, the price of Day To Diet has always been $29.
Day To Diet Refund Policy
Day To Diet comes with a 60 day money back guarantee – which is the same refund you see for all Clickbank products.
You can request a refund at any point within 60 days and get every penny back – even if you have already read every book.
Who's Behind Day To Diet?
Typically, you only want to get weight loss advice and medical advice from qualified professionals. Weight loss and dieting can be dangerous, and you don't want to risk your health by trusting some random internet writer.
Unfortunately, Day To Diet lists no information about the authors behind any of its eBooks. We see no author names whatsoever, and there are no qualifications listed for any of the mysterious writers.
The only information we can find about the authors of Day To Diet is that several of the books list, "By BBS Group". This could be a reference to the Better Body System (BBS) diet, although we can find no further information available online.
Ultimately, we don't really know who wrote Day To Diet, nor do we know their qualifications.
To contact the creators of Day To Diet, you can call +91 7022445986. That's the same phone number listed for a separate but similar product called Sleep And Diet. Sleep And Diet (found at SleepAndDiet.com) uses similar branding to Day To Diet.
That phone number is also associated with an India-based company called Feriwala Online Service Private Limited, which was founded by Bappi Sarkar and Biplab Sarkar on June 22, 2017.
Final Word
Day To Diet makes huge promises about its weight loss results: the company claims to help anyone lose 9 pounds with limited diet or exercise required. You can burn 9 pounds of fat just by using the recipes in the eBook, for example.
In reality, Day To Diet has several enormous problems. First, the books are riddled with spelling mistakes and grammatical errors. That's not good when you're trying to get professional weight loss advice and health recommendations.
The second and most worrying issue, however, is that the company has been caught using fake before and after photos: the company has taken before and after weight loss photos from other websites, then slapped a "verified" logo on each image to make it look legitimate.
For all of these reasons, it's hard to believe Day To Diet is worth the $29 price tag. However, if you want to check out the product for free, all purchases come with a 60 day money back guarantee, making it a risk-free purchase.