BR Organic Toothpaste: Essential Oxygen Peppermint-Flavored Oral Hygiene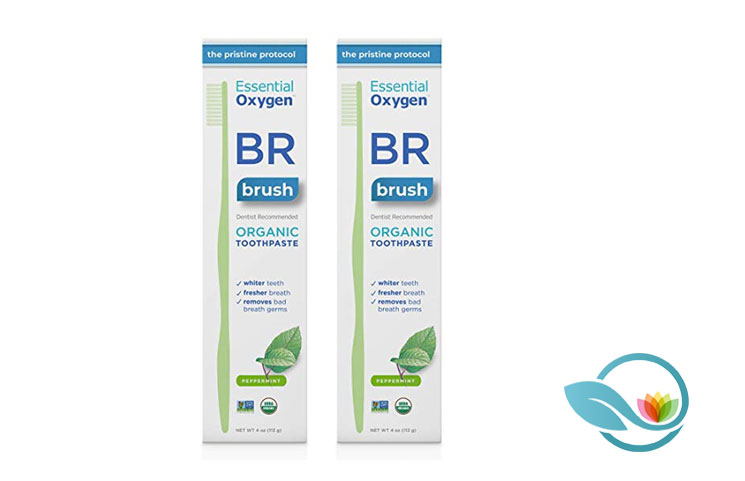 - ad -

BR Organic Toothpaste is a remedy that allows consumers to protect their enamel, whiten teeth, and soothe sensitive teeth and gums. It can be purchased from the official website, along with the other two products involved in the Pristine Protocol.
What is BR Organic Toothpaste?
Oral care is a necessary part of every person's daily routine, and the toothpaste consumers choose is a critical aspect of that routine. Not all toothpastes are created equal, and there are many to choose from. For consumers that prioritize organic products, the BR Organic Toothpaste may help.
This formula helps to fight cavities, whiten teeth, improve gum health, and avoid irritating sensitive teeth, since it doesn't contain abrasive ingredients like fluoride, SLS, alcohol, or carrageenan. It can be used daily as essential oils heal the mouth.
The Pristine Protocol
The BR Organic Toothpaste is the second step of a three-step system called the Pristine Protocol, which also includes an organic brushing rinse (step one) and an on-demand tooth polish (step three).
The brushing rinse starts this regimen, eliminating bacterial and bad breath with food-grade hydrogen peroxide, aloe vera, and essential oils. It isn't abrasive, and it can be used multiple times a day. In a pinch, it can be used as a mouthwash or a toothpaste as well. In fact, this is the formula that the toothpaste is based on.
The tooth polish is abrasive, though it doesn't ruin the user's enable. It can be used once a week on thin enamel to break down wine, coffee, and other stains.
Purchasing BR Organic Toothpaste
Consumers can purchase the BR Organic Toothpaste from the official website for their creators – EssentialOxygen. The product is available for $7.64, though consumers can also purchase it as part of The Pristine Protocol for $26.75.
Contacting the Creators of BR Organic Toothpaste
Even though the website offers plenty of information about the BR Organic Toothpaste, the Pristine Protocol, or any other products from EssentialOxygen, consumers may have other questions. To get a hold of the customer service team, consumers can either call 415-871-0077 or fill out the online form on the contact page.
BR Organic Toothpaste Summary
The BR Organic Toothpaste can be used by adults and children to naturally whiten the appearance of enamel and eliminate bacteria that would otherwise cause bad bread and infections. This formula includes none of the abrasive ingredients that are offered in more mainstream brands, and the low cost makes the product affordable for most budgets, making it a great choice for your oral hygiene.