Better Carbohydrate Design (BCD) Set to Disrupt Microbiome Health via Plant-Based Prebiotics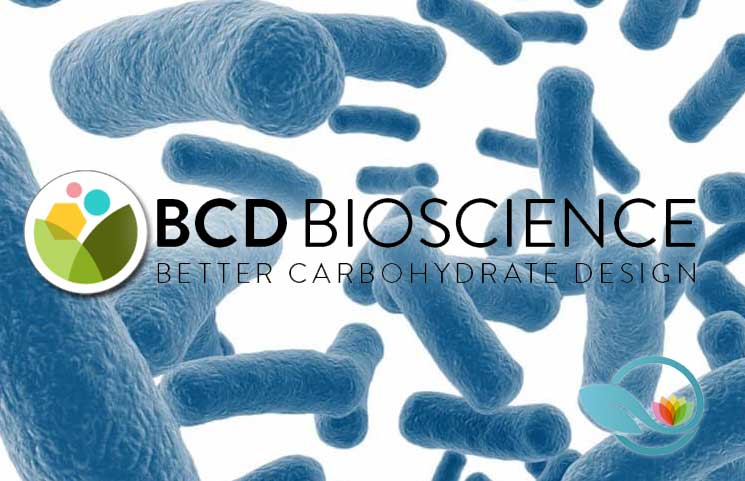 - ad -

Prebiotics are a type of fiber that serves as nutrition for probiotics. Contributing to the overall health of good bacteria, prebiotics can't be digested by the body. Is it possible to arrive at some conclusion regarding its indigestibility? This is something BCD Bioscience is currently fighting on solving.
As reported by NUTRA Ingredients, BCD Bioscience (Better Carbohydrate Design) was chosen as the winner of the Pioneers competition because of their approach in possibly creating waves within the food and drinks and supplements industry.
The co-founders, belonging to the University of California, include Carlito Lebrilla, David Mills, and Bruce German, all of whom have a combined interest and expertise in carbohydrate chemistry, microbiology and food science.
The trio's journey commenced in the field of carbohydrate structures with emphasis placed on human oligosaccharides (HMOs) and the effect it has on infant microbiome. Speaking on the matter is Dr. Amicucci, who shared details regarding the firm with the news outlet:

"I joined these efforts in 2012. In 2014, we began applying our learnings and the tools we have developed over the years to plant-based fibre. This was the start of what eventually became BCD."
As for when he met the trio, Dr. Amicucci noted that it was in fact when he was an undergraduate student in food science and a Ph.D. student in chemistry. It was during this time in which infants' microbiome were studied, primarily how they change from breast milk to solid foods.
What initially astonished him was the lack of studies present in the field, especially given the fact that there is such diversity to be witnessed. He said, "No one talks about the molecular structure of fibre."
This is what led to the need to develop tools that'll make it possible to study different fibres and how they eventually become microbiome.
As per the doctor, prebiotics is often galacto or fruto oligosaccharides, and this latter characteristic can now be found in plants. The end goal?
"We are looking to bring more complex structures that can selectively feed different groups of beneficial bacteria in the gut."
Now that the firm has been established for a year, the team thinks it's the right time to dive right into industry needs including health areas, food, nutraceuticals, and pharma.
With different cultures come different foods, and as per Chief Business Officer, Joe Schmidt, probiotics are forced to consume on different foods. This creates discrepancies in reaping the benefits of probiotic solutions.
This, however, is no longer a concern for BCD trusts Schmidt, who expressed the following:
"We think we can bring, not only stand-alone prebiotic products to support healthy balance, but also make other parties' probiotics better by pairing it with one of our diverse structures to selectively improve the respective probiotic's colonization and metabolic output."
BCD's endeavors are expected to help improve the nutritional value of plant-based milk by creating soluble fibre and enhance the overall performance of live biotherapeutic products. Dr. Amicucci also believes that:
"For companies looking to cure and treat diseases modulated by the gut microbiome, we see the ability to advance these products by creating specific carbohydrates to give these bacteria the best shot at colonising in the gut."
[ Also Read For Better Gut Health – Best Digestive Enzymes ]