Bambu Earth Intense Hydration Cactus Concentrate: Balm to Oil Skincare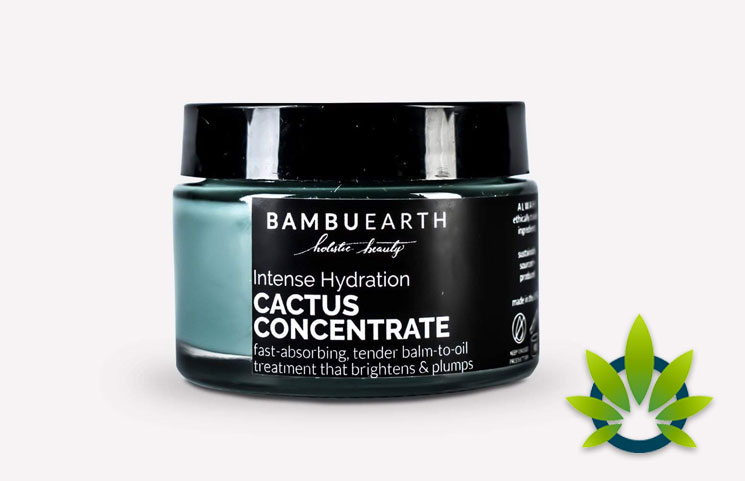 - ad -

Skin hydration is a major area that is often underrated. Unfortunately, this could potentially lead to a collection of health concerns.
For starters, the skin is the largest part of the body, whose role is to ensure that one's internal organs are fully protected. Applying a moisturizer seals in little holes found in the skin, creating a protective layer like no other. When this step is missed, the holes welcome in bacteria and all hell breaks loose from thereafter.
Hence, the importance of picking the moisturizer that works for one's respective skin type. Bambu Earth believes in the healing powers of essential oils combined with a solution's delivery system. This is where their Intense Hydration Cactus Concentrate steals the spotlight, as it is deemed to attain a desired plump, glow and may maximize one's skin health.
Here is an overview of what the Intense Hydration Cactus Concentrate is and what factors contribute to its listed benefits.
What is Bambu Earth Intense Hydration Cactus Concentrate?
The Intense Hydration Cactus Concentrate is described as, "a waterless pressed serum and fast-absorbing moisturizer". It supposedly carries an ocean-like scent, which is often experienced at a spa – ultimately aiding in uplifting one's mood.
Bambu Earth Intense Hydration Cactus Concentrate Star Ingredient
The star ingredient that gives the moisturizer its texture and scent is called prickly pear. Prickly pear belongs to the cactus family and is widely known for its soft inner flesh. Normally ingested raw, boiled or grilled, its properties are now taken advantage of in the skincare industry.
The reason for choosing said ingredient rests in its nutrients profile, which includes vitamins, and minerals. In terms of its ability to improve skin health, its can allegedly smoothen one's skin (vitamin E and K), hydrating properties (fatty acids), rid inflammation (betalains and phenolic compounds), brightens skin tone (linoleic acid) and even has the potential to reduce dark circles.
Other ingredients that work in conjunction with the prickly pear include Murumuru, Shea and Mango butters, Kukui Nut, Tamanu and Baobab oils, Blue Tansy, Helichrysum, Turmeric, and Frankincense essential oils, and rosemary extract.
Intense Hydration Cactus Concentrate Final Thoughts
Based on the analysis above, Bambu Earth's Intense Hydration Cactus Concentrate is worth considering. Not only was the prickly pear selected based on its intense nutrients profile, but every other ingredient picked were based on their overall similarities. This is the expected approach to take, as it heightens every aspect of skin health.
Another factor that makes this respective moisturizer of increased potential is the use of oils extracted from whole fruits and herbs, as supposed to human-made ingredients. The latter is often used as an inexpensive alternative and makes one question the care a brand truly has in making a difference.
While the price is relatively high, i.e. $160 for 1.7 ounces, it makes sense given the exotic fruits used, along with the notion that small quantities per use go a long way. To find out more about the different ingredients used, click here.