Are the Immune Boost Tincture Claims Legit?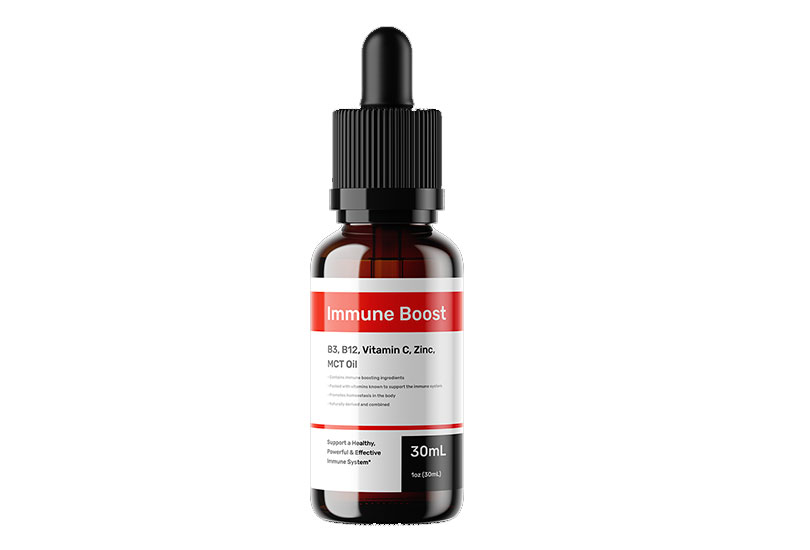 - ad -

There are many problems around 2020 regarding the coronavirus (COVID-19) pandemic. And one of them on the rise is "immunity boosters" or "immune system enhancing supplements".
These newly-launched supplements promise to strengthen the immune system because it contains considerable amounts of vitamins B3, B12, C, zinc and MCT oil. However, one such example shines a spotlight on the rest, seeing how for this particular brand of immune system boosting product, there's still not knowing too much about the Immune Boost Tincture, except from what the website selling it says it is and does.
This oil or tincture claims it is a 100% all-natural immune boost that also promotes homeostasis and provides increased day-to-day illness resistance. A third-party study for the product's purity is mentioned, but not too many details on this study are being given, nor there's a link sending to its specific results. Furthermore, the product's certificate of analysis can't be found anywhere on the website advertising it either.
Contact Us Page
In such situations in which there's a relatively new company selling a health product without giving too many details on what supports its claims on that product, the best thing to do is to contact that company for more information. Fortunately, this is possible through the website selling the Immune Boost Tincture, which has a Contact Us page that sends to a form to be filled and sent to the Customer Service. This way, the certificate of analysis and the results of the third-part study can be requested. There is details about a website plantpureoil.com and a phone number of 1 (833) 780-0247 and email of [email protected], but that is it.
There's a Refund Policy
Some reliable good news about this new immunity tincture from Immune Boost is that it has a refund policy. This means that people who think the oil doesn't deliver the health benefits it has been advertised to deliver can ask for a refund from the company manufacturing and selling it, by making a call to the Customer Service at US TOLL FREE 1 (833) 780-0247. The handling and shipping fees are non-refundable, and the tincture needs to be returned within 60 days since it has been purchased in order to qualify for a refund, which is rather fair.
Made in the USA
Immune Boost claims it has a GMP certification for manufacturing health products and that its tincture is made in the USA. The first is most likely true, as a company can't make such serious claims without having the facts to support them. While mentioning a third-party study can be done just by claiming a study performed by a research team that is in fact collaborating with the company, claiming to have a GMP certification needs to be backed by the certification itself, as lying about this would have the manufacturer seriously sanctioned, which is a too high of a risk.