Two deaths in a week forces Shaw Air Force Base to suspend its physical fitness testing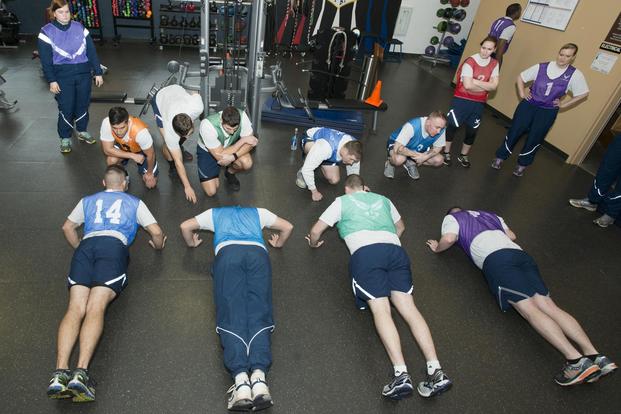 - ad -

Any deaths at any premise are a major cause of concern. Such a case has rattled Shaw Air Force Base as well. Due to this the officials have been forced to shut down the ongoing training programs happening and led them to investigate the deaths much more seriously.
Shaw Air Force Base says it is suspending physical wellness testing while it examines the passing of two pilots inside seven days following physical wellness appraisals.
Twentieth Fighter Wing Commander, Col. Derek O'Malley said:
"We will be as transparent as we possibly can as we work through this."

"It's been a devastating couple of weeks here at Shaw, with the loss of our teammates."
O'Malley said in a Facebook post on Sunday night. The cause of deaths hasn't been determined. Either they have not been divulged to the media which is creating even more frenzy.
Senior Airman Aaron Hall passed away "from wellbeing confusions" at 8:47 a.m. on Saturday at Prisma Richland Hospital in Columbia, as per authorities at Shaw Air Force Base. Senior Airman Amalia Joseph passed away the past Sunday at 3:20 a.m. at Prisma Health Tuomey, as per base authorities.
The general vibe at the Shaw Air Force Base is quite morbid and upsetting at the moment with the unit members feeling sorry for the loss of their brethren's. The speculations of such sudden demise of both the pilots are high which has led to widespread distress. The officials are also doing their best to evade such gloomy vibe at the base and make it easier for the people to cope.
Both pilots go from "wellbeing entanglements" which happened after the consummation of two separate authority Air Force physical wellness appraisals, as indicated by authorities. Both aviators were from the Component Maintenance Squadron and cooperated in the Electronic Warfare area. Losing people from team does hit the motivation of people.
"We don't know what caused these deaths, but we are exploring every possibility to get the answers we need to prevent this from happening again," O'Malley said. "I have suspended all PT testing, and we're looking closely at our processes and investigating their work environment for anything that may have contributed to these tragedies."
O'Malley proceeded to state:
"We will do everything in our power to make sure these types of tragedies never happen again."