Sungenomics DigestiveDNA: Floré Microbiome Analysis & Precision Probiotics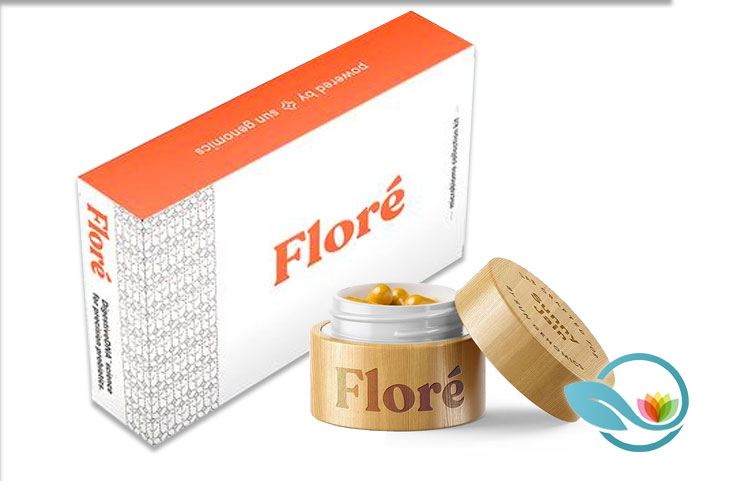 As the supplement industry grew up, there seemed to develop two distinct markets within the expanding space. Many companies gained notoriety by producing a number of new and exciting products derived from chemicals, supplemental compounds, and minerals. But other companies specialized in the information science, creating a de facto monopoly on the research and development processes behind the creation of the most exciting products currently on the market for supplements.
Sungenomics seems to have targeted both markets. The company offers both a comprehensive bodily analysis to tell consumers where they could improve their bodies and performances, and the products required to make it happen. The expansive nature of the services and products touted by this company are naturally a major draw for many consumers. However, the variety of services does not automatically equate to efficiency, especially in an industry with as little oversight and governmental monitoring as the growing supplement market.
This guide has been created to introduce its readers to the basic concepts, realities, and ideas behind Sungenomics. However, it should not be construed as a comprehensive guide, nor should it be used as the only source of information informing a consumer's decision on the products and services mentioned. Instead, readers should use this piece as a starting point for their individual research, which should be as extensive as possible. Supplements, when used incorrectly, can have serious consequences for users. Caution should always be a priority when adding any new supplement or service to an existing regimen, diet, or plan.
About Sungenomics
According to the company on their official website, the organization was started by a group of scientist and entrepreneurs in the supplement industry when they realized that a hole existed in the market. They believed that the probiotic and supplement industry could benefit from more research, more meticulous development, and a deeper commitment on the part of companies to remain accountable with their consumers.
They have a point, too. The lack of governmental oversight in the supplement market has long been one of the biggest critique levied by its opponents. Some believe that the lack of FDA approval means that most supplements are likely to be ineffective. While this might not necessarily be the case, it is fair to say that supplement scams, ineffective products, and useless minerals have often been pushed to consumers by shady companies with very little interest in substantive research and development.
DigestiveDNA and Athletes
According to the website for this specific service, the subset of supplement users who would be most interested in the DigestiveDNA analysis is athletic consumers. The site opens its pitch by outlining the results of a study conducted by the British Journal of Sports Medicine, which found that the microbiome is an essential component of athletic stamina, as well as overall performance. This is great for Sungenomics, because the majority of the company's work with supplements has been in the development of Flore, a microbiome-boosting supplemental powder.
This product includes a "Flore Microbiome Analysis," as well as a supplement plan tailored to the needs of the individual, as outlined by the results of the analysis. The company calls this process "Precision Biotics." By responding directly to the needs of users, Sungenomics is able to maximize the efficiency of any given plan.
DrinkHRW Hydrogen Rich Water: Rejuvenation Molecular Hydrogen Tablets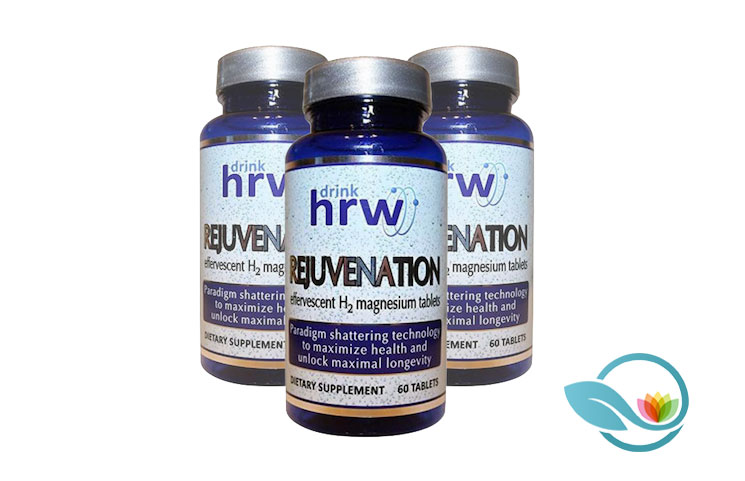 What Is DrinkHRW Hydrogen Rich Water?
Hydrogen Water is the most promising anti-aging supplement on the market, which is meant to boost your health by providing the following:
Combating oxidative stress: Molecular Hydrogen can regulate the redox status of human body cells. This leads to beneficial levels of oxygen species and antioxidants while eliminating harmful oxidative stress.
Enhancing athletic performance: Molecular Hydrogen has the ability to improve every aspect of sport training and performance.
Neuro-protection: Hydrogen studies reveal its ability to help protect the brain against long-term deterioration.
Fight the Big 3
Hydrogen indirectly mitigates the effects of the BIG 3 issues that lead to virtually all diseases and the driving forces that make us older, leading to death.
Oxidative Stress
Oxidative stress occurs when your body is overrun by free radicals, which come from normal metabolic processes. Free radicals can also come from the process of breaking down substances such as food and alcohol.
Oxidative process can damage cells, proteins, and DNA. Eventually, this contributes to premature aging, diseases such as metabolic syndrome, and debilitating neurological conditions.
Inflammation
Immune body cells can produce excess inflammation to fight invading germs especially when you become sick. While inflammation is meant to heal, it can as well damage healthy body cells.
Hydrogen is known for its ability to down-regulate the production of tiny proteins known as cytokines, which tell the body to produce excess inflammation.
Insulin Resistance
Insulin resistance occurs when the body experiences low exercise, a diet in high calories, and poor sleep habits. Hydrogen studies reveal the ability to improve glucose metabolism, and increase insulin sensitivity in humans and animals. Hydrogen has the capacity to moderate the risks associated with metabolic syndrome.
DrinkHRW Hydrogen Rich Water Benefits
Hydrogen Water formula is clinically approved and offers the following benefits:
Antioxidant and brain protective effects: it achieves this by reducing oxidative stress.
Weight Loss: Hydrogen Water boosts the process of burning body fats and calories for energy to help reduce body fat.
Improved mood: Hydrogen Water has the potential for improving depression or other mood disorders.
Athletic performance: It has the power to boost energy, decrease exhaustion and muscle recovery.
Insulin Sensitivity: Research has shown that hydrogen can improve insulin sensitivity.
Longevity: Hydrogen Water could help reduce oxidative stress and cellular aging.
Dr. Oz Challenges USANA CEO and Community to Two-Million-Meal Challenge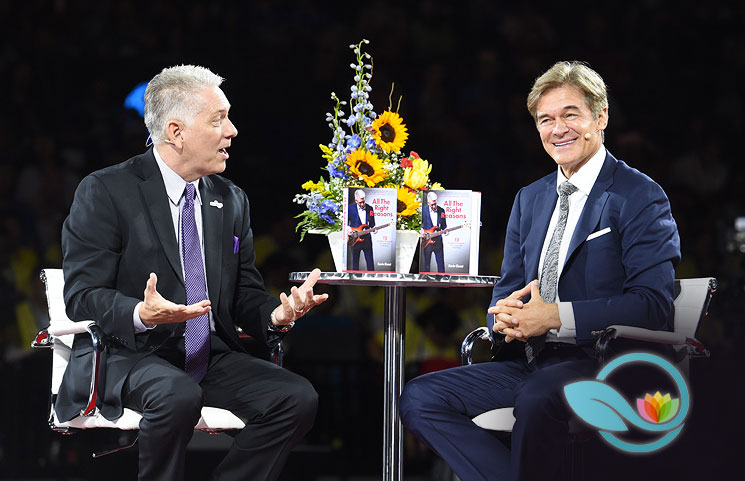 USANA Health Sciences met their goal of providing a million meals for children. However, Dr. Oz is now upping the ante, challenging the whole USANA family to reach two million meals. Can they do it?
USANA set out to provide one million meals for children and succeeded.
The challenge from Dr. Oz would
In America alone, there are over 16 million children that don't have enough nutritious food to support their body on a daily basis. Around the world, poor nutrition is the cause of 45% of deaths for children under age 5, despite hundreds and thousands of charities being created to solve this issue. Kevin Guest, the CEO of USANA Health Sciences set a goal of providing one million meals to hungry children, which he has officially accomplished. Now, Dr. Oz believes that there's more that can be done, issuing a challenge to double the number of those means.
Dr. Oz issued the challenge at the USANA's global convention, standing in front of almost 10,000 attendees from around the world. He commended the efforts, saying that the fact that the organization could provide these meals is "a testament of the USANA culture of giving," which he believes that there should be more of. He challenged,
"Why stop at a million? I challenge Kevin and the entire USANA family to double that goal. Let's all help feed two million children. We can do it."
The funding provided to cover these meals was the result of proceeds from Guest's best-selling book, which is titled, "All the Right Reasons: 12 Timeless Principles for Living a Life in Harmony." The book has been printed in five different languages with substantial sales around the world. Ultimately, Guest chose to accept this new challenge from Dr. Oz, because his plan has always been to donate every cent of the proceeds to child hunger.
Guest stated, "While that's a big goal to accomplish, I look forward to helping feed one million more meals through the USANA Health Foundation, which will continue to oversee the project."
The purpose of Guest's book is to show that there are 12 principles that anyone can apply to their life to have harmony. Guest was a musician, and he compared the peaceful harmony to that of music. "Harmony occurs when notes blend in a way that is pleasing to the ear. Whether someone plays in a band, sings in a choir, or performs in an orchestra, there is nothing quite as exhilarating as achieving perfect harmony with fellow musicians," he said.
"Harmony in music doesn't happen without hours of practice and each individual musician's commitment to getting the music right."
Some of the principles that Guest writes about in the book include:
The Dorothy Principle, which states that the most important thing is relationships.
The Cardboard Keyboard Principle, which states that individuals need to engage in positive self-talk.
The Holland Principle, which states that individuals should seek out opportunities to serve and then follow through.
Guest stated that he believes that the core of the whole program can be found in the Ben Franklin Principle, which "guides us to commit to living our core values, which will change our destiny." With a career as a musician, Guest recalls having a constant desire to perform and entertain, but he adds that "God was asking me to give it all up." After consulting with his wife, the couple agreed that Guest would give up his career in music, pursuing this venture instead.
While he continues to pursue this life of balance and harmony, he still engages in music by performing at the Grand Ole Opry, and he's shared the stage with artists like Eddie Money, Belinda Carlisle, and Ozzy Osbourne. He also has performed part-time with Collin Raye, a superstar in country music.
To view the details on this challenge, visit here to download a copy.
To become a part of the solution, consumers can purchase Guest's book on Amazon.com. Every book creates enough money to cover 40 meals.
Koyah Organic Beet Powder: Grown, Freeze-Dried Whole-Root Product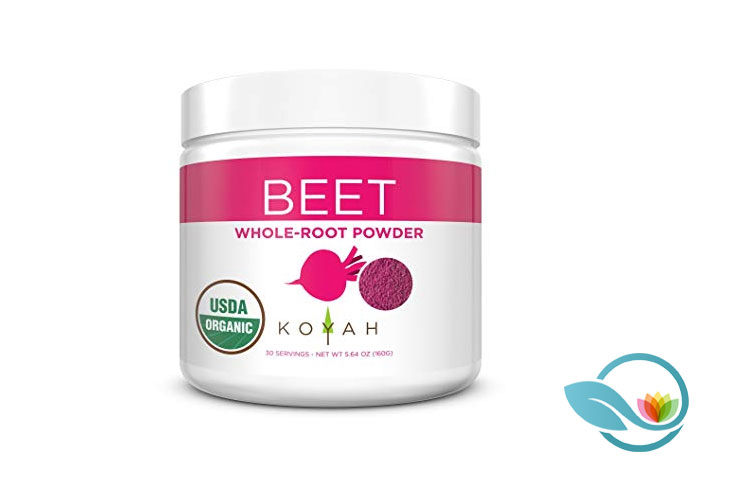 Did you know that an adequate source of beetroot can promote improved blood flow, maintained blood pressure levels and ensures one's ability to physically perform is not compromised?
The reason for such benefits comes from the number of essential nutrients housed within the reddish-hued vegetable, some of which includes fiber, vitamins A, B, C and D, manganese, potassium and calcium. That said, not all beetroot supplements are made equally, and a brand that's fighting products lacking potency is Koyah.
According to Koyah, the way in which beetroot is grown and powdered either makes or breaks the entire supplement, and here's how they've approached it:
What is Koyah's Organic Beet Powder?
Koyah's Organic Beet Powder is a U.S. based dietary supplement that can be added into one's soup, smoothies and other consumables. What sets Koyah apart from other beetroot powder providers is their focus on fresh, sweet-tasting and beneficial, 15-calories servings, each amounting to roughly half a beetroot. That said, they've officially set the bar high in terms of quality because of their freeze-drying process.
Why Freeze Dry Beetroot?
As per existing, freeze-drying, which is one of the last steps in creating Koyah, is what ensures that the quality of beets delivered per serving is of utmost quality. In particular, said procedure preserves the cellular structure of beets, which in turn preserves its nutrients.
Koyah's Organic Beet Powder Final Thoughts
Koyah's approach towards powdering beetroot is unique because they leave consumers with food for thought. More specifically, this is achieved by the informative approach taken to ensure that consumers are fully aware of how to differentiate a good product from a bad one.
For instance, the color, taste and smell of a typical, fresh powdered beet was shared to ensure that consumers are in fact seeking quality nutrients. This shows the extent in which Koyah believes in not only transparency, but also health awareness.
Furthermore, consumers will get a sense of what the product looks like in the container prior to purchasing it, which is surely to create a lasting impression; not to forget Koyah's involvement in product testing.
As for its affordability, Koyah's Organic Beet Powder, equivalent to 30 servings, is currently valued at $37.99. One might deem the price as being reasonable because of its simple yet effective handling of beetroots, i.e. U.S. grown produce and freeze-drying – both of which represents quality and ideal nutrients retention. For more information, visit here.