SOSRx Disaster Pack: Essential Prescription Medications for Disasters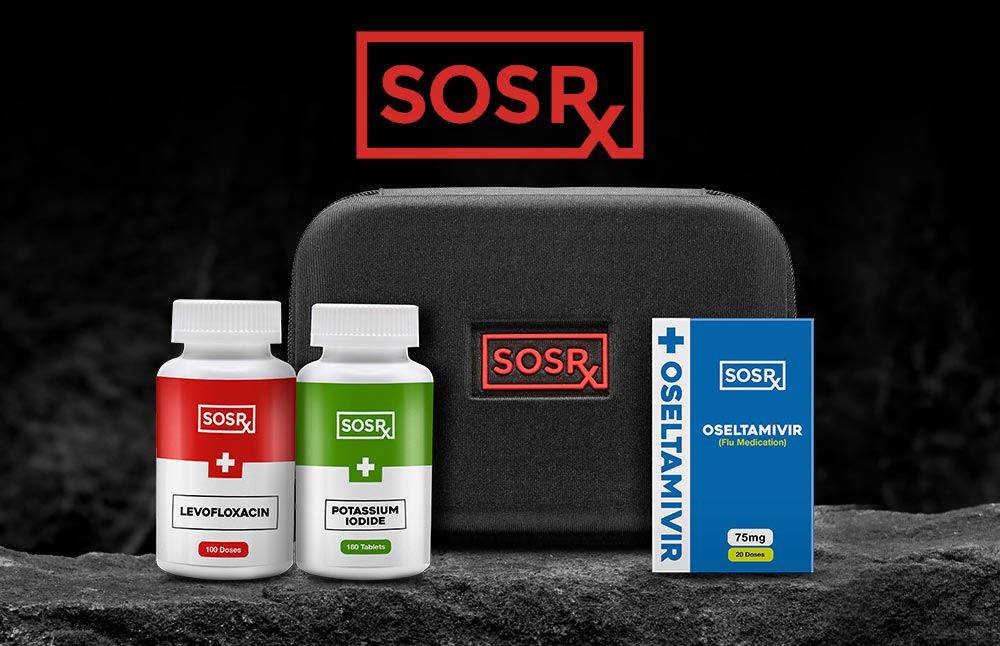 - ad -

The year 2020 proved how important it is to protect oneself from bacteria, viruses, and pandemics. Since COVID-19, many consumers have either lost their jobs, were left in a critical financial state, and even endured mental health issues. During such times, family and loved ones not only come together but continue to look out for the best ways to be prepared. This is where it is fit to introduce the SOSRx Disaster Pack.
Designed by leading physicians with advice from backgrounds including internal medicine, disease control, and disaster management, SOSRx is a kit that is reasoned as compact and effective in maximizing one's health. The purpose of this review is to provide a complete picture of what SOSRx means for travelers, the government, families, and even at-risk individuals.
What is the SOSRx Disaster Pack?
The SOSRx Disaster Pack is a kit that includes three essential prescription medications and guides that protect consumers from flu epidemics, bacterial outbreaks and even provides radiation protection.
How does the SOSRx Disaster Pack work?
Before using the SOSRx Disaster Pack, individuals will be informed on the medications and how to protect themselves and their respective loved ones. In fact, one of SOSRx's licensed physicians will contact those interested in a short, virtual consultation. Once this has been completed, the SOSRx Disaster Pack will be shipped within 48 hours of placing an order.
What is included in every SOSRx Disaster Pack?
As previously mentioned, there are three prescription medicines housed within each kit. Here's a summary of what they are and the role each one of them plays:
Oseltamivir
Oseltamivir is an antiviral medication that supposedly blocks the influenza virus's effects, specifically types A and B, in the body. According to a 2014 systematic review that assessed the potential benefits and side effects of administering oseltamivir, it was found to have reduced the proportion of symptomatic influenza. Also, it significantly reduced the first signs of symptoms within a short period of time. However, some of its noted side effects include nausea, vomiting, and headaches.
Potassium Iodide
Potassium Iodide is a supplement that secures one's thyroid gland from radiation injury. This is achieved by barricading radioactive iodine from entering the gland. Based on the Centers for Disease Control and Prevention (CDC), the thyroid gland cannot differentiate between stable and radioactive iodines so that it will absorb both types. When potassium iodide is ingested, the stable iodine within the medicine gets absorbed by the thyroid gland, achieving fullness. By doing this, the gland can no longer soak either stable or radioactive iodines for at least 24 hours. That said, the level of protection depends on several factors, including how long it took consumers to take it after being exposed, absorption levels, and the evidence, dosage.
For Potassium Iodide to be effective, individuals will have to take it up to 48 hours before being exposed. This should be taken daily until the risk of exposure drops considerably. As for possible side effects, they include allergic reactions, rashes, inflamed salivary glands, and an upset stomach.
Levofloxacin
Finally, Levofloxacin has been deemed a powerful antibiotic that treats infections induced by bacteria. An updated review revealed that Levofloxacin continues to validate positive clinical results in treating a wide range of illnesses in terms of its uses. Most of all, it is said to have a good tolerability profile without inducing unwanted side effects. Finally, it is judged as being effectual after being exposed to gram-negative bacteria. For anthrax, individuals have been recommended to take it twice daily for two months.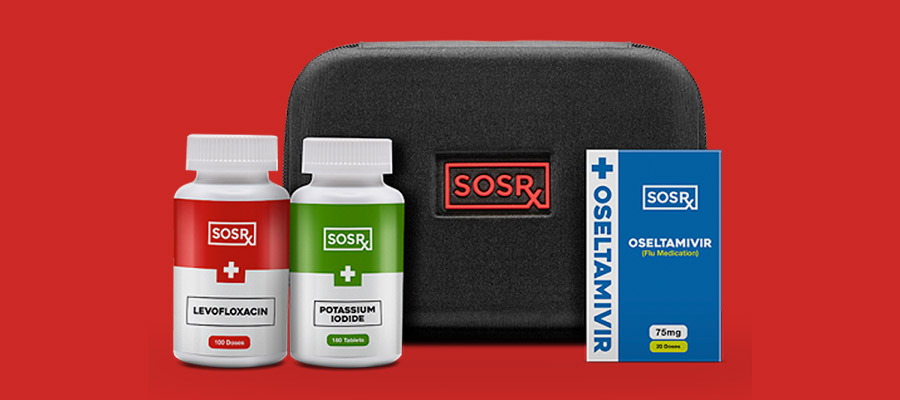 How much does the SOSRx Disaster Pack cost?
Originally priced at $222, the current going price of the SOSRx Disaster Pack is $185.00. In addition to this kit, individuals will also be offered tips to take their preparation on a whole new level, not forget the team's ongoing efforts in issuing real-time alerts and disaster-specific guides for advanced planning.
How do individuals get started?
To place an order, one must first create an account. The types of information that each individual will have to provide include full name, date of birth, height, gender, weight, medications consumed presently, and the type of allergies one has. This is so that the physician who will contact each individual has a sense of one's health conditions before the consultation. Then, it is a matter of paying for the purchase.
SOSRx Disaster Pack Final Thoughts
The SOSRx Disaster Pack prepares consumers for the unforeseen. Just like COVID-19 hit society out of surprise, anything can happen in the future. This kit includes three prescribed medications poised to protect one's system from the inside and out. The price appears to be fair for its affordability, given that it contains three validated drugs.
What makes SOSRx unique is the embedded free consultation. This is an opportunity for consumers to ask every possible question that arises in one's mind so that one's safety is not compromised in any way. While it is unclear how long each kit will last and how to take the medications, one can assume that such information will be made available upon receiving the gear or even through the free consultation. To find out more about the SOSRx Disaster Pack, click here.