Plant-Based Meats are Thriving; A Look at Lightlife, Gardein, Nestle, Beyond Meat and Impossible Foods
The United States just finished celebrating July 4th, a day traditionally commemorated by many fireworks and even more grilling. Americans all over the country fire up their grill and cook burgers, hot dogs, and steaks. But for a growing portion of the country, the food being cooked up is actually not meat at all, but a finely tuned plant supplement meant to taste and look just like the real thing.
Health experts have long explained that Americans should be eating a bit less red meat and a lot more vegetables. And as healthy food choices continue to become more fashionable in subsets of American society, vegan and vegetarian alternatives to traditional, beloved meat dishes have become a staple in many families' diets. Companies now produce hamburgers, hot dogs, sausages, and even steak that doesn't contain even a small amount of meat—and the industry only continues to grow.
Early Industry Leaders
For Beyond Meat and Impossible Foods, the explosive growth of this budding industry has been in the works for quite some time. Both companies have been producing vegan and vegetation products for years, but each organization turned their attention to creating more realistic alternatives to traditional meat products in recent years. Their investment has paid off in dividends—and experts project that the industry will only grow.
According to one expert, the next ten years will see an increase in plant-based meat patronage by around 1,000%! Americans are consuming these meat alternatives at surprising rates, and the research and development efforts of companies like Beyond Meat and Impossible Foods will only be aided further by this massive boom in public interest, purchases, and exposure.
Beyond Meat recently went public as a company on the stock market, and their release of a new plant-based ground beef has certainly stirred up even more excitement for the explosively growing industry.
ORAL I.V. Hydration Shots: Natural Dehydration Recovery Drinks?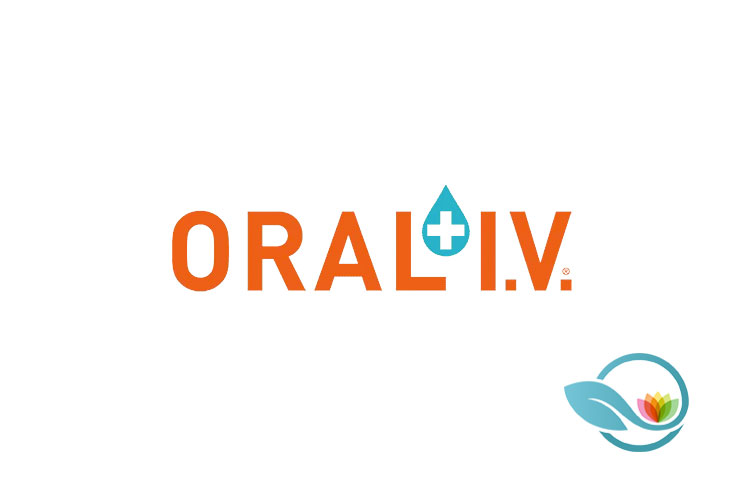 Poor hydration may be one of the main causes of a slew of issues, such as headaches, hunger, fatigue, and more. Those who workout and lose water through sweat are even more at risk for the consequences of low hydration. Thus, those who are interested in properly caring for their health and ensuring that they are fully hydrated may want to consider a brand that offers hydration shots and gear, called Oral I.V.
About Oral I.V.
Oral I.V. is a brand that is dedicated to offering products that work to boost hydration levels. The formulas contain only trace minerals and structured water, which are recognized for their hydrating qualities. The formulas are free from low-quality substances, such as sugar, chemicals, additives, stimulants, and calories. Keep in mind that although the brand's formulas are hydrating substances, they are not a substitute for water or other liquids. As the brand explains on its website, the formula "does not replenish any more water volume than the 2 ounces that is in the bottle, nor is it an electrolyte or salt replacement." Users should drink fluids along with taking the product to optimize hydration levels.
When to Take Oral I.V.?
Oral I.V. can be used any time, but the brand recommends that those who partake in sports should take the product directly by mouth or with 12-16 ounces of water. The formula is also ideal after activities of exertion or as a supplement to daily activities that may cause dehydration. Further, the amount needed could vary depending upon one's level of dehydration and exertion.
It is important to note that Oral I.V is not a sports or energy drink. Even though users may experience more energy levels due to the improved hydration, this formula is unlike sports and energy drinks due to the absence of sugars and artificial ingredients that are poor additions to the body. Further, the minerals in the product work to support prime hydration.
What is Structured Water?
As the brand's website explains on its website, the formula features structured water. This is a state of water that occurs when the molecular organization of hydrogen and oxygen atoms organized into cohesive lattice. The water may provide powerful and unique properties, such that it could lead to an increased electrical potential or voltage. Those who are interested in learning more about structured water can view a video on the brand's website.
Save 50%
There is a promotion on the brand's website where it indicates that those who subscribe can stay connected can save 50%. The subscription process is simple, all users need to do is to enter their email on the brand's website. Users can also become a member on the brand's website, allowing them to accumulate more points that can become rewards.
Oral I.V Review Summary
Overall, those who are looking for hydrating formulas that are free from the same substances as sugary sports beverages may want to consider adding Oral IV to their lifestyle. To learn more about the products and to place an order, just visit the brand's website today.
Florasil: Plant-Based Silica Beauty Supplement for Skin, Hair, and Nails?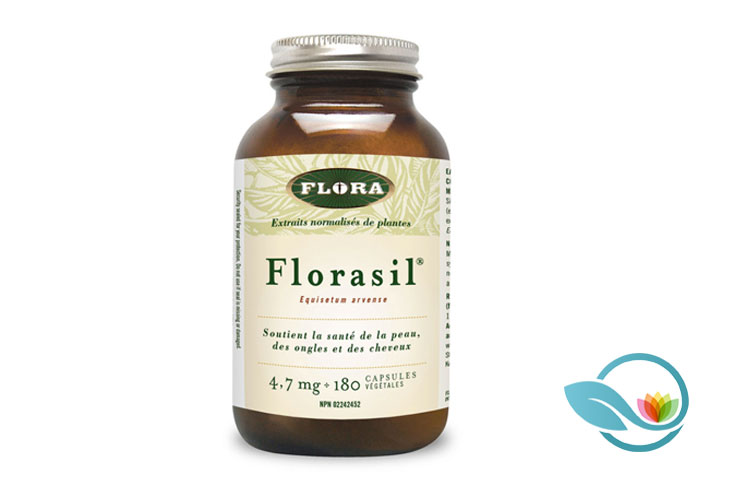 Are you interested in getting your skin, hair and nails in a healthy state? If you are, then you're smart. The skin being the body's largest organ is often ignored by most people.
Yet, people often associate attractiveness and wellness based on the glow and radiance of the skin. The same applies to your hair and nails. You may think people don't care about those. Boy, are you wrong!
Now, most people think all you need to take care of your skin, hair and nails is some moisturizing, hair shampooing and conditioning, and nail trimming. If you're already doing all these, big ups to you. You're doing better than most people.
However, it takes a lot more to get that glowing skin, shiny hair, and healthy nails. Those who have all three tend to supplement their beauty care regimens with the right supplements.
Florasil by Flora Health
This health supplement is popular for its restorative properties. People who use it do so with the intent of restoring their natural beauty –did I hear you say "goodbye makeup"?- and getting their skin back to that glowing radiant state.
The reality is silicon helps promote skin, hair and nail health. And while it's abundantly found in nature, it's usually processed out of our foods. As a result, many people are silicon deficient. This is no joke and is clearly evident in the rising number of chipped nails, dry, breaking hair, and dull cracked skin.
Of course, these can be caused by other conditions. But why not rule out silicon deficiency by getting some FloraSil first? At least, combine it with a healthy lifestyle and eating habits, and see if your skin, hair and nails don't respond accordingly.
FloraSil Silicon supplement is a silicon based supplement designed to help restore your natural beauty, glow and radiance. It's extracted from the Spring Horsetail plant and packaged into a water-soluble form.
This way, your body can easily and directly absorb the nutrients. This water-soluble extraction of silica from plants design was created by Dr. Louis Kervran at the University of Paris. This method is designed to optimize the presence of bioflavonoids and aids the rapid absorption of these nutrients.
It's also effective for other nutrients such as calcium, potassium, magnesium, manganese, boron, iron, and phosphorus.
TurmaSlim: Healthy Plant-Based Weight Loss Turmeric Supplement?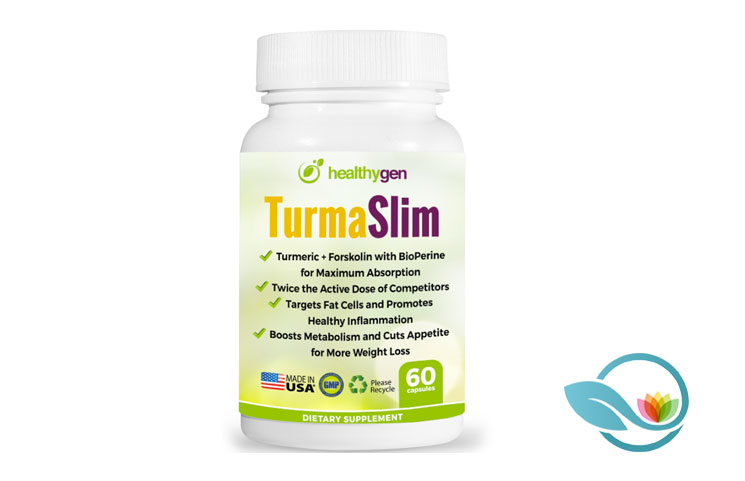 TurmaSlim is a supplement that consumers can use to help them lose weight with plant-based ingredients. The product can be purchased directly from the official website, where consumers can also get many tips on the best ways to lose weight outside of this supplement.
What is TurmaSlim?
When it comes to weight loss, the struggle is real. Figuring out the right diet and exercise routine independently can be more stressful than the regimen itself. However, the creators of TurmaSlim believe that they have a solution.
According to the claims online, the use of TurmaSlim may:
Improve protection against toxins
Improve memory retention
Support the liver
Detoxify the body
Increase the metabolism
Aid in better sleep
Calling themselves "pioneers," the team behind TurmaSlim uses "a new science-based method" that uses a blend of plant-based ingredients. The team is clear that they are hoping to get their product to at least 1 million people by the end of 2020. Though there are not many ingredients, the main weight-loss ingredient involved is Forskolin.
Purchasing TurmaSlim
The total cost of TurmaSlim will entirely depend on how many bottles the user wants to purchase at once. The product is available in the following increments:
1 bottle: $69 each
2 bottles: $59 each
4 bottles: $44 each
All of the orders come with a 21-day diet regimen, an eBook about using turmeric, and a 21-day workout plan.
Every order placed is covered by a 90-day guarantee, allowing consumers to get a refund within the allotted time.
Contacting the Creators of TurmaSlim
Even though there's information on the website, consumers may find themselves with additional questions. The customer service team can be reached by emailing support@turmaslim.com, and the customer will receive a reply within 48 hours.
Consumers can also call 858-876-4753, if they want to speak with a representative in real time.
TurmaSlim Review Summary
The TurmaSlim regimen is fairly new and doesn't provide much information consumers beyond some promises of success and few details on the actual label. The company doesn't describe how long the user should take part in the regimen, or what to expect when they do. However, based on the ingredients, it appears that this product may give the metabolism a boost and reduce inflammation.
Consumers that want continued support from the creators can sign up for weight loss and fitness tips.