Mute Snoring: Smart Solution to Easier Nasal Breathing and Better Sleep?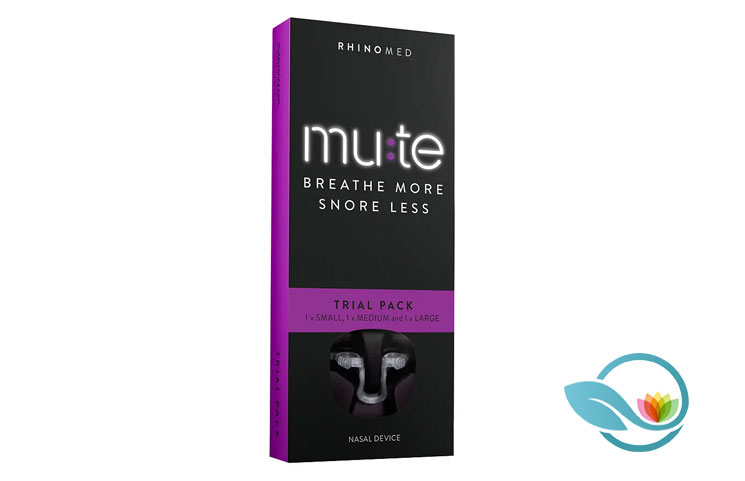 - ad -

The nose plays a crucial role in enabling a good night's sleep. This is because breathing freely through the nose while sleeping, instead of the mouth, is essential to optimizing sleep and long-term health.
Congestion, a deviated septum, blockages, or narrow airways affects the ability to breathe freely and disrupts sleep, or contributes to snoring.
To help people get better sleep and reduce snoring, Rhinomed designed and patented a respiratory technology called Mute to stent the nasal airway gently during sleep.
How Does Mute Work?
Mute increases the volume of air traveling through the nose, thus easing nasal breathing. With this, the device can help reduce the incidence and severity of snoring.
Mute has been made with the anatomy of the human nose in mind. It comfortably sits in the nose and gently dilates the airway, hence alleviating nasal obstruction and congestion, making it easy for the user to breathe. By helping the user breathe more easily, Mute eliminates the need to breathe through the mouth, which is a leading cause of snoring.
Sizes and Make
Mute comes in three sizes – small, medium, and large. The device has an independently adjustable dilation system that further personalizes the fit to every nostril. Mute is made using ultra-soft medical grade polymers that enhance comfort throughout the night.
How Long Does It Take to Feel Better After Using Mute?
As soon a snorer fits Mute correctly, he or she should feel an increased airflow through their nose immediately. Using Mute every night makes the snorer enjoy the benefits of uninterrupted sleep from the first night. As a result, the body reaches the deep sleep phase and recovers from both physical and mental activities of the day. This results in improved moods, concentration, memory, and a reduction in daytime drowsiness.