Ladder: Lebron James-Backed Plant/Whey Protein, Pre-Workout and Superfood Greens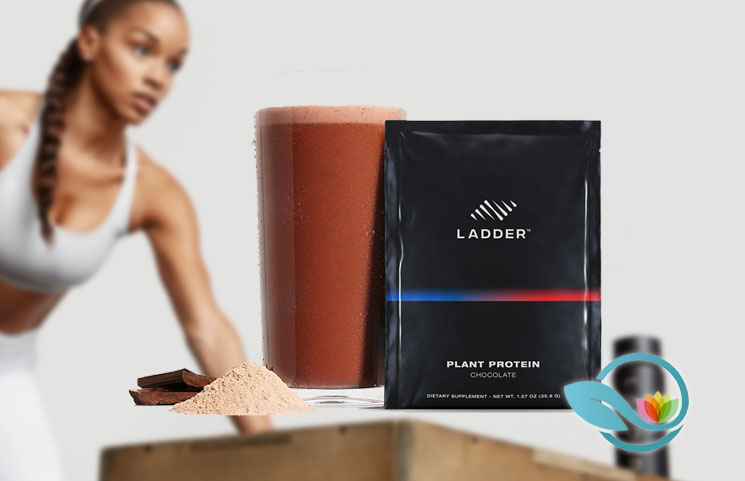 - ad -

Ladder is a company that offers a small selection of supplements that consumers can integrate into their workout regimen. Each of the four formulas can be purchased from the official website directly.
What is Ladder?
Finding the right nutrition to support a workout can be a challenge. For athletes, this nutrition can make a major difference in the way that they workout, especially in the world of professional sports. LeBron James collaborated with trader Mike Mancias to develop a company that can serve their nutritional needs in the gym. In partnership with Arnold Schwarzenegger, the group developed Ladder.
Ladder Products
Right now, Ladder has a rather limited selection for supplements, which includes:
Whey protein
Plant protein
Pre-Workout
Superfood Greens
Read on below to learn more about each of these remedies.
Whey Protein
Whey protein by Ladder is made directly from milk and whey, delivering a "clean" version of this protein from grass-fed cows. By using whey protein, the remedy can help with weight loss, muscle increases, reduction in recovery time, and improved immunity.
Every single serving has 26 grams of protein. To prepare the protein shake, consumers will need to blend the powder with any liquid, and it can be consumed right before or right after a workout. With 30 servings in each canister, consumers have the choice of a one-time purchase for $75 or a subscription for $60 per month.
Plant Protein
Plant protein provides all of the same benefits that whey protein does, but with a few differences. Instead of milk and whey, the company uses the protein found in pea and pumpkin protein to deliver amino acids to nourish the muscles.
The servings of plant protein offer 21 grams of protein, and each serving is prepared in the same way as the whey protein as well. The one-time cost of the formula is $75, while the subscription is a monthly fee of $60.
Pre-Workout
The Pre-Workout regimen is a formula that consumers can use to get an energetic boost as their workout commences. While this remedy also helps with building muscle, it also increases endurance during a workout, promoting better focus and reducing fatigue that can settle in. Instead of protein, the remedy contains natural green tea, which is loaded with antioxidants and won't cause a massive caffeine crash.
The Pre-Workout drink should be prepared about 30-45 minutes before a workout, mixing it with water specifically. Since this treatment contains a small amount of caffeine from the green tea, consumers with a sensitivity may want to only use half of the packet when they start using the regimen.
Like both of the protein powders, consumers can purchase this product one time for $75 or each month with a $60 subscription.
Superfood Greens
Superfood Greens is a nutritional supplement, rather than a workout regimen. The formula includes "essential daily support" with all-natural ingredients. Ultimately, the goal of this product is to support the immune system, while handling stress and improving the health of the bones.
The supplement is able to be mixed with any liquid "for an instant nutrient boost." Unlike any of the other products, this powder can be blended into any baking recipe as well. Still, the subscription is $60 per month like the others, or consumers can purchase Superfood Greens as a one-time purchase for $75.
Contacting Ladder
Since the website does not have much information about the products or the company itself, consumers are likely to be left with questions or concerns. The customer service team doesn't have a phone number, but the team can reached by sending an email to [email protected]
Ladder Summary
Ladder may not have many details for consumers to base their decisions on, but the full details of the remedies are listed on each page. Still, considering that these remedies come from some major names in the fitness industry – Schwarzenegger, James, and Mancias – the celebrity names alone may be enough to entice consumers. After all, if the brand is good enough for these hard workers, it may be good enough for a workout on your own.