Instacart to Introduce New Grocery Shopping Safety Measures for Food Delivery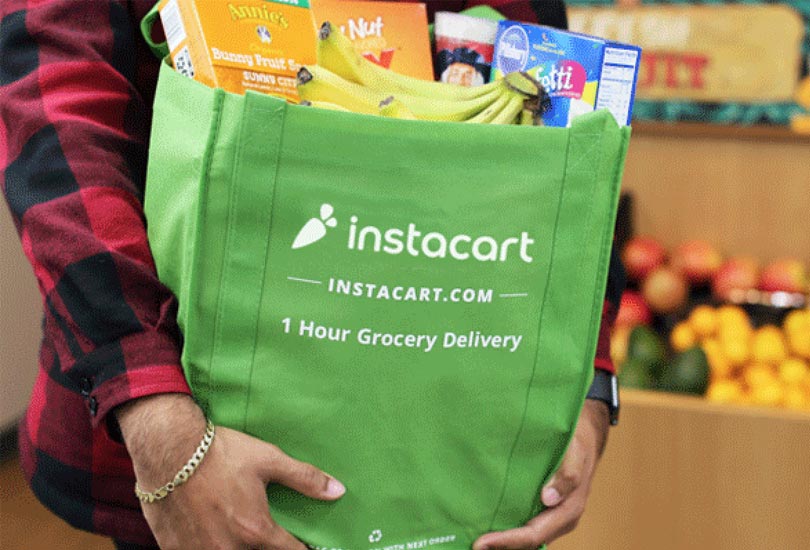 - ad -

The growing shopping community of Instacart is about to experience additional safety measures such as new in-app wellness checks and the expansion of the company's pay policies for in-store teams amid the COVID-19 pandemic. Furthermore, the shopping platform is looking to bring another 250,000 full-service shoppers in the next 2 months, as a result of the increased grocery delivery and pickup demand in the US and the rest of North America. Here's what the CEO and founder of Instacart, Apoorva Mehta, had to say about this:
"We're committed to getting back to one-hour and same-day delivery speeds, and in order to do that, we're continuing to grow our shopper community to meet the surge in customer demand. We recognize these are extraordinary times and we take our responsibility to safely serve shoppers and customers very seriously. We're focused on continuing to provide safe and flexible earnings opportunities for shoppers, while also making it possible for more families than ever before to access grocery delivery."
The Steps Instacart Is Planning to Take
With the COVID-19 crisis at its peak, Instacart is still committed to support its shopper community's health and safety by working closely with retail partners and public health officials in order to take the right precautionary measures for delivering groceries to people in the North America. Here are the steps is planning to take in this direction:
Shopper In-App Wellness Check
Instacart shoppers will have access to an in-app wellness check that's going to help them check for any COVID-19 symptoms. They will be able to shop on the platform only if they don't pose a risk of infection. In case they present virus symptoms, they will be instructed on how to contact their doctor.
Part-Time Employees and Full-Service Shopper to Get Extending COVID-19 Pay
Instacart is offering to its full-time shoppers and part-time employees affected by the virus 14 days of pay. This includes shift leads, site managers, in-store shoppers and Instacart Care agents who are diagnosed with COVID-19 or quarantined and isolated.
In-Store Teams to Receive Bonuses Until the Crisis is Over
Instacart had some busy few last weeks because many Americans wanted their food delivered to their door. New bonuses to employees like in-store shoppers, also shift leads and site managers have been given at the company during this time. These bonuses were between $25 and $200, according to the number of hours worked. The announcement says the bonuses will be given for as long as the COVID-19 crisis is going to last.
Active Shoppers to Have Easier Access to Health and Safety Kits
Health and safety kits comprising of hand sanitizers and face masks are still being provided by Instacart to all its active shoppers. These kits are developed after consultations with healthcare experts and by third-party manufacturers. Starting now, all active shoppers will be able to request their free health and safety kit through the Instacart Shopper app.
The Instacart Shoppers Community Will Grow to Over 500,000 People
With the announcement that Instacart is going to bring new 250,000 full-service shoppers, the company is set to have a shopper community of over 500,000 people, which is very good considering the order volume increased by more than 500% each year, with every customer's basket's average size growing by 35% too. New shoppers will be added in key areas with the highest consumer demand. These areas are California, New York, Massachusetts, Washington D.C. and Pennsylvania, Toronto in Canada.
Instacart Can Be an Additional Source of Income
Instacart has partnered up with other industries so that it can develop its shopper community. This means that it helps people who are most likely not working at the moment to supplement their income. The industries from which the company is hiring are airlines, service, hospitality and any other that qualifies as impacted. Support agents who are no longer required to go to their daily job because of the COVID-19 crisis are also welcomed to join the Instacart support team.