Iconic Protein: Grass-Fed Milk-Isolate Drinks and Powders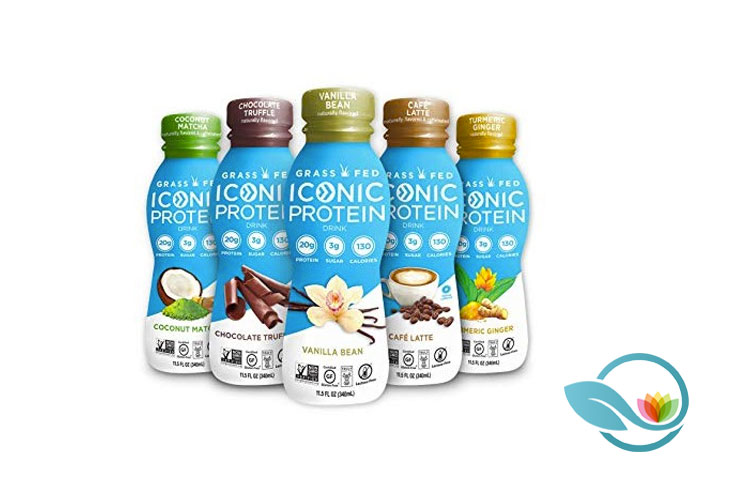 - ad -

Maintaining a fit and healthy lifestyle isn't easy. It takes dedication to a fitness routine, a healthy diet, and ensuring that one is getting a sufficient amount of protein into their lifestyle. One of the most important building blocks of a fit and healthy lifestyle is protein. A sufficient amount of protein can help build muscle, and reduce cravings so that users are less likely to snack on unnecessary substances. With that, this review would like to introduce a protein beverage brand that features a number of quality protein beverages, called Drink Iconic Protein.
About Drink Iconic Protein
Drink Iconic Protein is a protein beverage brand whose products are made out of grass fed certified milk protein isolate (MPI). The isolate is a natural blend of 20% whey and 80% can be found in cow's milk. The milk is not heat or acid treated. Further, the beverages are made out of protein that is 99.99% lactose-free. As the brand explains, it uses complete proteins that feature adequate portions of amino acids that are an integral part of the human diet. The protein used in the brand's formulas is made with milk that is a single-source of complete protein.
Caffeinated Formulas
Some of the brand's products are also caffeinated. There are two caffeinated protein beverages available, four non-caffeinated protein drinks, and 3 non-caffeinated protein powders. The caffeinated flavors are Coconut Matcha, which includes 60 mg of caffeine, and Café Late, which features 180 mg of caffeine. The caffeine in the beverages is sufficient to provide users with the boost that they need to maintain energy throughout the day. The caffeine may also come in handy for those who are looking to boost their fitness routine and to maintain high endurance levels.
Third-Party Tested
Iconic Protein products are tested by a third-party organization. The third-party testing process ensures that the products are free from hormones, such as rBST, pesticides, and antibiotics. This quality safeguards that those who use the brand's products are comfortable and need not worry about harmful and damaging substances.
Also, keep in mind that while the brand does implement a micro-filtration process to skin 99.99% of the lactose from the products, there still may be trace amounts, considering that it is not 100%. Therefore, those who are concerned about lactose will need to take this into consideration.
The Products
There are a number of product options available on the Drink Iconic website. Those who are interested in viewing all of the brand's products can do so on the shop page. Nonetheless, here are a few options that users may want to consider:
Chocolate Truffle
Coconut Matcha
Café Latte
Vanilla Bean
Turmeric Ginger
Cacao + Greens
In addition to the protein beverages, the brand also offers protein powders. The flavors include chocolate truffle, vanilla bean, and unflavored.
Iconic Protein Summary
Overall, those who are interested in quality protein products may want to consider those offered by Drink Iconic. To learn more about the formulas and what the brand has to offer, just visit the brand's website today.