HumanN BeetElite: Pre-Workout Superfood Nitric Oxide Activator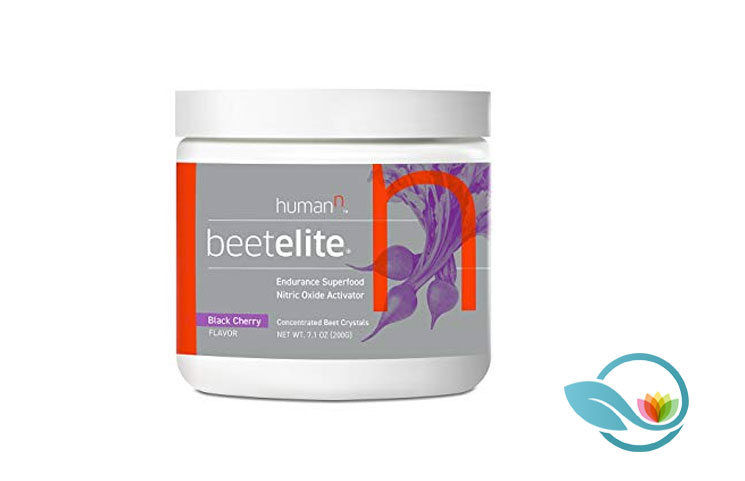 - ad -

The growth and gains from your workouts are caused by doing a few more reps when your body is telling you to quit.
Those two extra pumps when your arms are failing, five more seconds of HIIT when your lungs want you to stop, one more lap when you're tired… these extras when your body says it's had enough is what results in incredible growth.
And to be able to push through your regimens, you need all the help you can get. A workout buddy is fine. But, without the necessary energy, there's little or nothing they can do.
However, if you have the appropriate pre-workout supplement, you'll find that you'll have ample energy, increased stamina and strength, and greater endurance. So, it doesn't matter how much punishment your body is taking, you'll be able to power through, complete your sets and finish strong.
Looking for an all-natural pre-workout supplement that can help you do all that? Well, meet BeetElite.
What is BeetElite Nitrica Oxide Superfood?
Specifically designed for athletes and manufactured by HumanN, BeetElite Nitric Oxide Superfood is meant to help you extract extra performance, and strength. And for athletes, those small extras can make all the difference during competitions and sporting events.
Unlike many other pre-workout supplements that contain caffeine and other stimulants, this one doesn't. All ingredients are natural and plant based. As you may have discerned from the name, this is a specially formulated beet powder that's aimed at fueling your workouts.
One serving delivers the same amount of nitric oxide you'll find in 6 beets. Apart from that, it also doesn't taste like the raw beet –that's a plus. It is free of gluten and GMO foods, and contains all natural ingredients.
Beets are known for their ability to increase circulation in the body. So, a beetroot supplement is bound to do all that and some. The company claims that taking one serving can boost your energy levels by 4-6 hours.
This means you will be able to bang out more reps and complete more sets in the gym. And if you need it for regular daily activity, it should be able to do the same too.
The best part is that it provides clean energy, unlike the "dirty" energy that stimulants like caffeine give you. Those make your jittery, irritable and anxious. And when they're done, you crash terribly.
What are its Ingredients?
BeetElite Nitric Oxide Superfood's primary content is concentrated crystalline beet powder, and is certified by Informed-Sport. This is the highest certification any natural food supplement can get in the industry.
It comes in two flavors: the original natural apple flavour, and the black cherry flavour. Both of them contain non-GMO beetroot powder (fermented and unfermented), stevia leaf extract, malic acid and magnesium ascorbate.
Benefits of BeetElite Nitric Oxide Superfood
Aids Vasodilation
This is crucial to super performances during your workouts. Vasodilation ensures that your arteries are properly dilated. This means that you'll have more highly oxygenated blood circulating around your body. Since oxygen keeps you energized, you'll be able to work out for longer, because you'll feel less tired.
Boosts Energy and Stamina
It does wonders for your energy levels. This natural energy is clean and different from stimulant-fueled energy. With this, not only will you be able to get more reps and sets in during your workouts, your energy levels will drop slowly.
BeetElite Nitric Oxide Superfood Review Summary
BeetElite Nitric Oxide Superfood is a fantastic pre-workout supplement. With natural ingredients like that, this is definitely one to try out, and see how it works for you. The company ships to anywhere and a 20 serving bottle costs $39.95