Cappet Hip & Joint Dog Chews: Glucosamine, MSM, Chondroitin and Organic Turmeric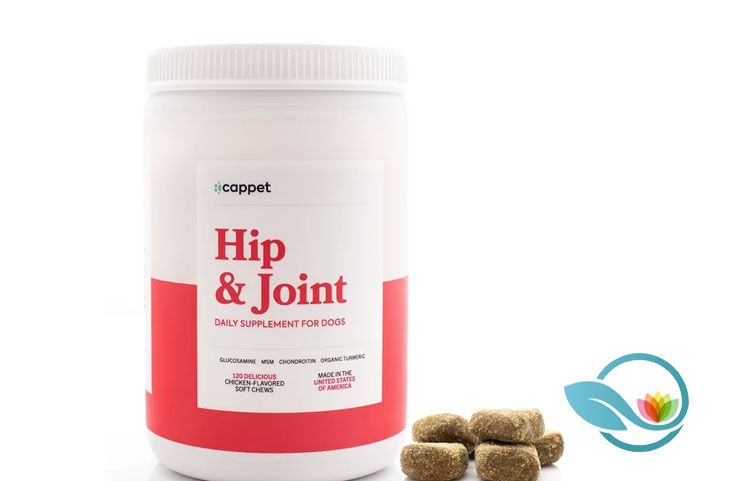 - ad -

Just like humans, animals need their own support as well. While diet and exercise are a good start, another prime addition is adding a supplement to a pet's routine. With the right supplement, pets can get the full support that they need to lead a healthy, strong, and promising life. Those who are looking for a quality supplement brand may want to consider adding Cappet to their pet's lifestyle. The brand offers high-quality supplements that pet owners can feel good about adding to their pet's lifestyle.
About Cappet
Cappet is a supplement brand whose products are made with thoughtfully sourced ingredients. The brand's supplements are manufactured in the United States, and made using quality methods. The formulas are made without soy, corn, or wheat; are non-GMO; and are cold-pressed. These qualities work to ensure the overall quality of the products and safeguard the supplements' performance as well. Those who order from the brand can also feel confident that they are making the right decision and in case they find that they haven't, then the brand offers a satisfaction guarantee. Those who are dissatisfied with any of the products can receive a refund, no questions asked.
Hip and Joint Daily Supplement
One of the brand's prime products is its Hip & Joint Daily Supplement for Dogs. The formula is a chewable product that contains glucosamine, MSM, chondroitin, and organic turmeric. These ingredients have all been specifically chosen due to their ability to increase a pet's joint health and flexibility.
The product also contains active ingredients such as vitamin C, hyaluronic acid, and black pepper. The chews are also chicken flavored and are made from real American raised chicken. The chews are a delicious, savory, and powerful addition to any pet's daily routine. Further, those who are concerned about the quality of the products can rest easy – the chews are tested by are lab tested by a third party to ensure quality and safety.
Cappet Review Summary
Overall, those who are interested in adding a quality supplement to their pet's lifestyle that may be able to improve their joint health and activity levels may want to consider Cappet as a go-to option. The chews are ones that most dogs will love. To learn more about the brand and its products, just visit the brand's website today. Further, the formulas are affordable and ship out quickly as well.