BioEmblem: Turmeric Curcumin with Bioavailable Curcuminoids and BioPerine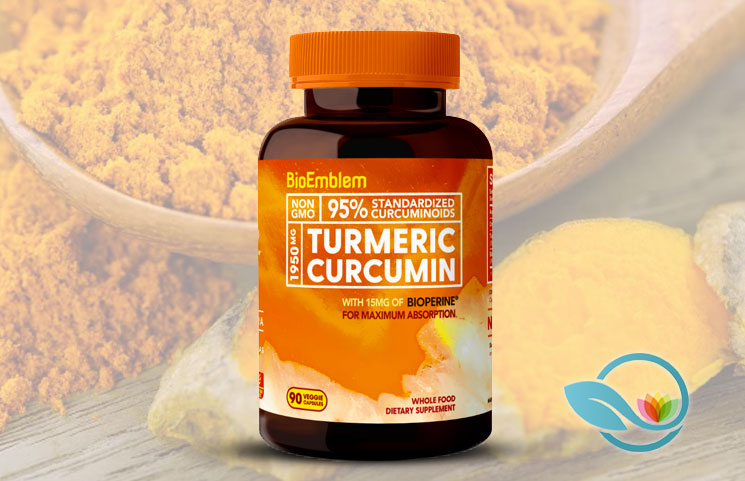 BioEmblem offers a number of different supplement products. While the industry continues to expand, certain staples of the market persist despite all trends. To start, Turmeric curcumin continues to be one of the biggest preferred alternative treatments for inflammation. Consumer use turmeric to respond to inflammation problems, and the plant has gained notoriety among researchers and nutritionists all over the world of its miraculous potential healing effects.
It should be noted that the FDA (Food and Drug Administration) has not classified turmeric as a legitimate form of treatment for any actual illness or ailment. However, this is commonplace for the supplement industry. The FDA is notoriously slow about giving the O.K. on supplements as forms of treatment, although the organization advises that consumers are able to safely ingest the substance—even if its medicinal benefits have yet to be officially established.
Offering relatively fair prices and a transparent manufacturing process, BioEmblem is an exceedingly effective producer of turmeric products. According to their official website, the company's mission is to help users to "fill the gaps" in their regular life in order to be healthier and happier. This is not unprecedented in the supplement industry—the purpose of a supplement is to fill the needs that the body does not fill itself.
Is BioEmblem a company worth the money? Are their products natural, healthy, and effective? This guide should introduce readers to the core elements of BioEmblem and their products. As always, users should conduct their own research; this guide is not a comprehensive one, and users should verify all claims before making a purchase.
BioEmblem Products
BioEmblem offers five unique products for their customers. Though the nature of these products vary significantly, the company claims that they produce all of their products with the same quality ingredients and clean manufacturing process. As of right now, two of the five products listed on the site—Apple Cider Vinegar and Milk Thistle—are completely sold out. At this time, it is unclear how soon the company is likely to have more of these products available.
CoQ10 is a dietary supplement which includes a healthy dose of bioperine, which the company claims maximizes the efficiency of the supplement. CoQ10 is a chemical naturally manufactured in the body. The compound helps to make the mitochondria more efficient; dieticians recommend that the maintenance of effective amounts of bioperine helps to keep stress levels low and performance levels high. This BioEmblem supplement helps users to regain some of the bioperine that they naturally lose as they age.
BioEmblem also offers Krill Oil, which is used for its Omega-3. The compound continues to captivate the supplement market, providing its users with brain, joint, and heart health benefits. Additionally, Omega-3 promotes brain function, cardio health, and relief to pained and inflamed joints. The Krill Oil sold by BioEmblem comes packed with a high amount of Omega-3 to boost the functionality of the body.
Finally, Turmeric Curcumin is likely the most popular product sold by this particular company. The organization offers a unique formula, pure, non-GMO ingredients only, as well as a process of manufacture derived exclusively from natural sources and foods. As a consequence of this process, BioEmblem can guarantee users an increase to curcuminoid absorption in the body by around 20x.
About BioEmblem
Like with most companies on the supplement market, BioEmblem should be judged as much by their organization as by their products. In this respect, an air of healthy transparency underscores the organization's mission and background. BioEmblem articulates that their formulas have been derived from "countless hours" of research and development. Their production process is marked by a definitive interest in efficiency, providing users with only "what you need."
The ingredients for all BioEmblem products are displayed prominently on the site, along with their guarantee that their products remain lab tested, FDA-registered, and completely free of GMO ingredients. Additionally, the producer is interested in creating products in a way that is as healthy for the Earth as it is for the consumer. Their organic chemicals are packaged in a way which is consistently sustainable.
While BioEmblem is a reputable company with a clear manufacturing process, users should always conduct their own research before deciding to make a purchase.
Florasil: Plant-Based Silica Beauty Supplement for Skin, Hair, and Nails?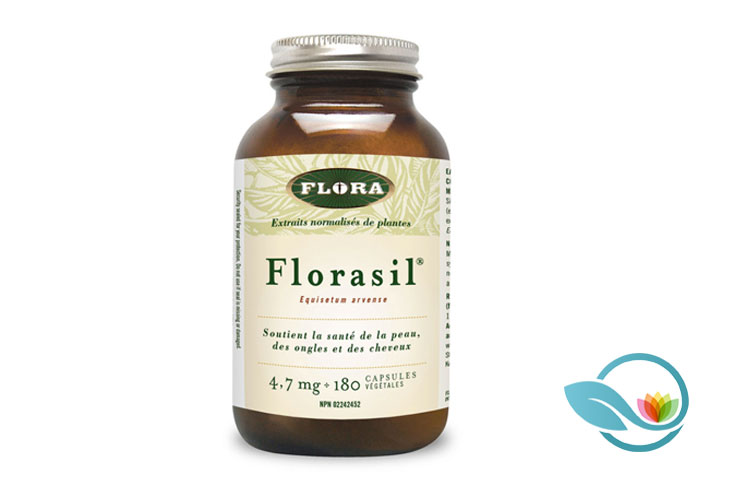 Are you interested in getting your skin, hair and nails in a healthy state? If you are, then you're smart. The skin being the body's largest organ is often ignored by most people.
Yet, people often associate attractiveness and wellness based on the glow and radiance of the skin. The same applies to your hair and nails. You may think people don't care about those. Boy, are you wrong!
Now, most people think all you need to take care of your skin, hair and nails is some moisturizing, hair shampooing and conditioning, and nail trimming. If you're already doing all these, big ups to you. You're doing better than most people.
However, it takes a lot more to get that glowing skin, shiny hair, and healthy nails. Those who have all three tend to supplement their beauty care regimens with the right supplements.
Florasil by Flora Health
This health supplement is popular for its restorative properties. People who use it do so with the intent of restoring their natural beauty –did I hear you say "goodbye makeup"?- and getting their skin back to that glowing radiant state.
The reality is silicon helps promote skin, hair and nail health. And while it's abundantly found in nature, it's usually processed out of our foods. As a result, many people are silicon deficient. This is no joke and is clearly evident in the rising number of chipped nails, dry, breaking hair, and dull cracked skin.
Of course, these can be caused by other conditions. But why not rule out silicon deficiency by getting some FloraSil first? At least, combine it with a healthy lifestyle and eating habits, and see if your skin, hair and nails don't respond accordingly.
FloraSil Silicon supplement is a silicon based supplement designed to help restore your natural beauty, glow and radiance. It's extracted from the Spring Horsetail plant and packaged into a water-soluble form.
This way, your body can easily and directly absorb the nutrients. This water-soluble extraction of silica from plants design was created by Dr. Louis Kervran at the University of Paris. This method is designed to optimize the presence of bioflavonoids and aids the rapid absorption of these nutrients.
It's also effective for other nutrients such as calcium, potassium, magnesium, manganese, boron, iron, and phosphorus.
TurmaSlim: Healthy Plant-Based Weight Loss Turmeric Supplement?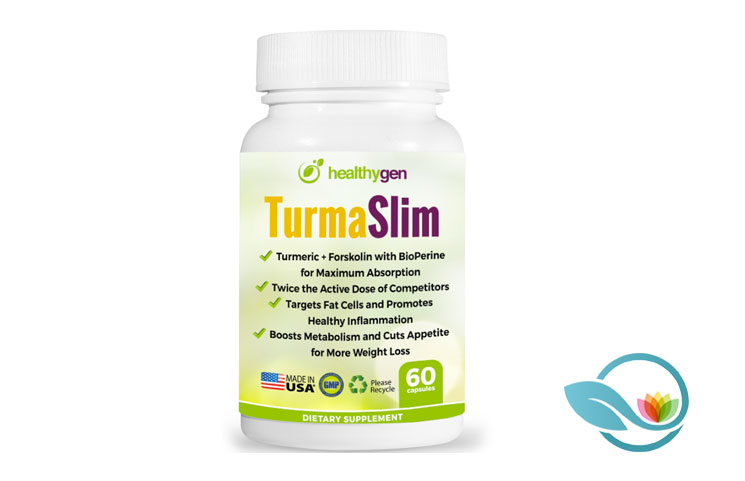 TurmaSlim is a supplement that consumers can use to help them lose weight with plant-based ingredients. The product can be purchased directly from the official website, where consumers can also get many tips on the best ways to lose weight outside of this supplement.
What is TurmaSlim?
When it comes to weight loss, the struggle is real. Figuring out the right diet and exercise routine independently can be more stressful than the regimen itself. However, the creators of TurmaSlim believe that they have a solution.
According to the claims online, the use of TurmaSlim may:
Improve protection against toxins
Improve memory retention
Support the liver
Detoxify the body
Increase the metabolism
Aid in better sleep
Calling themselves "pioneers," the team behind TurmaSlim uses "a new science-based method" that uses a blend of plant-based ingredients. The team is clear that they are hoping to get their product to at least 1 million people by the end of 2020. Though there are not many ingredients, the main weight-loss ingredient involved is Forskolin.
Purchasing TurmaSlim
The total cost of TurmaSlim will entirely depend on how many bottles the user wants to purchase at once. The product is available in the following increments:
1 bottle: $69 each
2 bottles: $59 each
4 bottles: $44 each
All of the orders come with a 21-day diet regimen, an eBook about using turmeric, and a 21-day workout plan.
Every order placed is covered by a 90-day guarantee, allowing consumers to get a refund within the allotted time.
Contacting the Creators of TurmaSlim
Even though there's information on the website, consumers may find themselves with additional questions. The customer service team can be reached by emailing support@turmaslim.com, and the customer will receive a reply within 48 hours.
Consumers can also call 858-876-4753, if they want to speak with a representative in real time.
TurmaSlim Review Summary
The TurmaSlim regimen is fairly new and doesn't provide much information consumers beyond some promises of success and few details on the actual label. The company doesn't describe how long the user should take part in the regimen, or what to expect when they do. However, based on the ingredients, it appears that this product may give the metabolism a boost and reduce inflammation.
Consumers that want continued support from the creators can sign up for weight loss and fitness tips.
Host Defense Mushrooms: Smart Natural Intelligence Fungi Products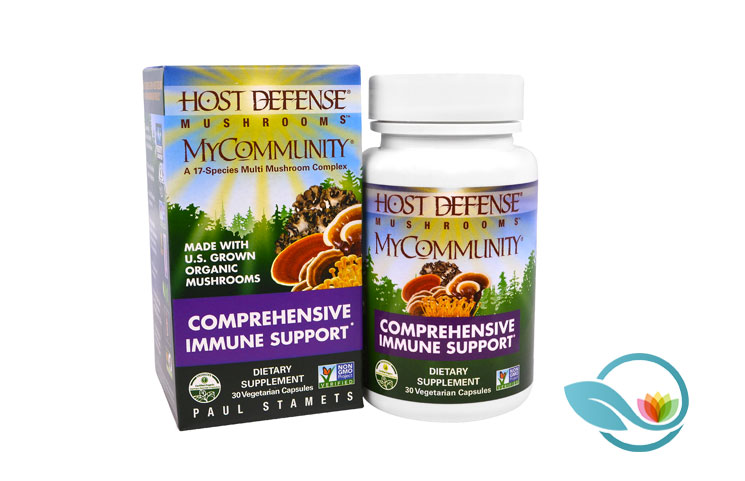 Host Defense is a brand that is founded on the potential mushrooms have on different aspects of health. What makes mushrooms, primarily mushroom mycelium, potentially effective is their ability to not only aid in human health, but also nourish the environment that it flourishes in.
Both of the creators behind Host Defense, Paul Stamets and C. Dusty Yao have a combined passion for mushrooms. While the former has invested over 40 years of time as a mycologist and has since written six books on mushrooms, the latter focused more on herbal extractions. Together, they were able to bring Host Defense Mushrooms to life.
The following review will look closely at the aim(s) behind Host Defense, along with the products offered to better understand the duo's approach towards wellness.
What is Host Defense?
Host Defense relies on mushrooms to enhance one's immune system among others. Their goal is not only to attain healthy consumers, but also a healthier world. How is this? Mushroom mycelium has been reasoned as a "cellular bridge connecting bees, trees, bears, plants and humans to the ecosystem in which they live."
What does Host Defense current offer?
Host Defense carries an array of supplements that help to improve one's ability to exercise, energy levels, emotional, immune, brain and digestive health, and many others. Interestingly, said progresses have all been deemed attainable using mycelium. To better understand how unique each supplement truly is, here is a sample analysis of two different products:
Agarikon Capsules
The Agarikon capsules supposedly house freeze-dried organic mycelium from Agarikon with full spectrum of constituents including polysaccharides, glycoproteins, ergosterols, triterpenoids and other myco-nutrients trusted to improve one's immunity. Known as an extremely rare ingredient, it serves as a foundation towards longevity.
Chaga Capsules
What makes the Chaga capsules different from that of the Agarikon is that the former is a mushroom that grows on birch trees, while the latter is grown on larch trees. Full spectrum of constituents including polysaccharides, glycoproteins, ergosterols, triterpenoids and other myco-nutrients trusted to provide natural support to one's immunity were used.
Based on the sample analysis above, it is clear that all mushrooms carry mycelium. Mycelium is the vegetative part of a fungus consisting of hyphae. When hyphae grow over time, it forms a network consisting of mycelium on tree branches, which are a permanent aspect of fungus and have the ability to seek nutrients in soils.
How much can consumers expect to invest in Host Defense?
Host Defense currently offers either a one- or two-month supply of capsules and/or extracts for $19.95 and $34.95 respectively. Prices are expected to vary depending on the solution one is seeking along with its potency.
Host Defense Mushrooms Review Summary
Overall, Host Defense appears to stick to the claims made. That is, using an array of mushrooms to heal humans and the environment. On the human aspects of things, each dietary supplement is unique in terms of the type of mushroom used.
Some supplements contain a single mushroom, while others are a combination. For instance, the CordyChi® is a blend of cordyceps and Reishi, and when combined, both are believed to support stress, and fatigue reduction.
What gives Host Defense a competitive advantage is their reliance on just mushrooms and its different components (i.e. mycelium and other nutrients from within). This is ideal, as it elevates the effectiveness of a formula while ridding hindrances additional ingredients may have.
Finally, the prices are relatively inexpensive, as each supplement contains organic mycelium and other ingredients belonging to mushrooms with no fillers attached.