Sugar Bear Hair: Revolutionary Hair Vitamins and Sleep Gummies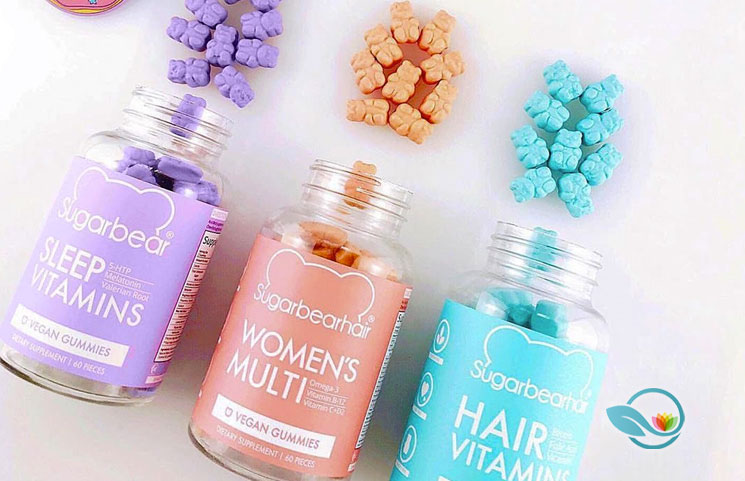 - ad -

About Sugar Bear Hair
It has been the bestselling online shop for hair vitamins for three years and they are the first producers of vegan hair multivitamins in gummy bear form. Sugar Bear Hair is based in the USA and their production facilities are inspected and approved by FDA. They are dealers of high-quality multivitamins compatible with both men and women of any hair type. Recently, they launched the sleep vitamins.
Sugar Bear Hair Products
Sugar Bear Hair Women's Multi-Vegan multivitamin
s
These are easy to use, scientifically formulated gummies with vegan composition made specifically for women. They are natural, delicious and sweet tasting vitamins every woman should want to enjoy as they leave behind the nasty tasting pills.
They are infused with Omega 3 fatty acids, vitamins B12, C, D2 and E together with over 16 micronutrients all aimed at supplementing the woman's daily diet of recommended vitamins. All the amino acids present are vegan sourced hence able to aid in production of collagen. Their berry flavor is completely natural and no artificial sweeteners or flavors are added.
Sugar Bear Hair and Sugar Bear Hair Multivitamin Difference
The hair vitamins are made of 13 vitamins together with other minerals with the sole aim of improving hair and nail health while the Women's multivitamin is endowed with 5 skin nutrients, 5 nutrients for the nails, and hair and 6 nutrients for energy supply of the whole body adding up to a total of 16 nutrients. In short, you get a little more of everything in the women's multivitamins compared to the hair and nails only vitamins.
Sugar Bear sleep
Vitamins
These are uniquely formulated with melatonin, lemon balm leaf, valerian root, 5-HTP and passion flower, all designed to aid you get the rest you deserve after a long day of hard work. Not only are they super easy to use, they are equally delicious and fit for everyone; this is because they are made from all-plant ingredients.
Sugarbearhair is packed with vitamins, which work great with every sort of hair, leaving it looking shiny and health and greatly improved in mass and length. The nails made from similar material as hair also benefit from its consumption.
Purchasing Sugar Bear Hair P
roducts
They are online and orders can be shipped to all countries. The packages can last up to six months depending on the orders you make.