Studio SWEAT onDemand: Online Cycling and Spinning Workout Classes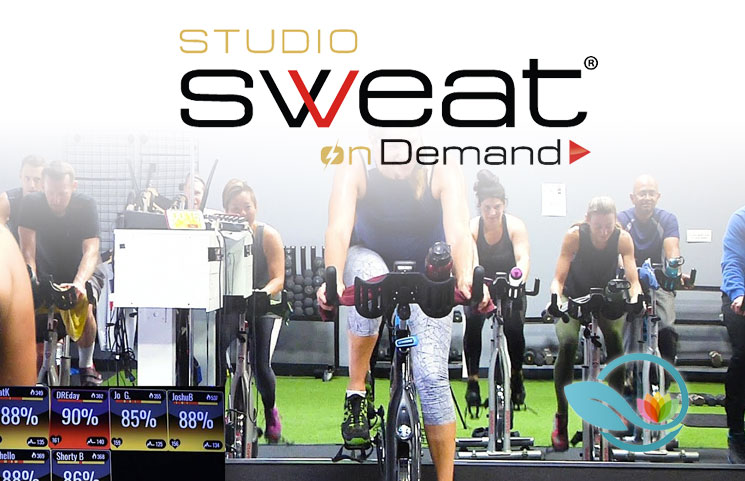 - ad -

If you are looking for the perfect online training program on cycling and working out, Studio SWEAT onDemand is the website you are looking for. They've got you covered on all things workout and easily outdo any other online workout training platforms available on the internet.
How it Works
You begin by picking a payment plan that you feel is best suited to your needs. In case you have a change of mind, you can always cancel and begin again when you are ready. Secondly, you decide the workout plan that interests you the most from among the numerous spinning classes available to choose from, and finally click on play button to begin the exciting journey of becoming a master in your own world of spinning.
SWEAT Bike Bundle Set
Apart from the best commercial spin bike, the bundle set includes the following:
A spinning connect heart rate monitor
A spinning BIO HR wireless computer to track calorie burn, distance and RPM among others
A tablet mount for your bike
Customized workout plans for a week
Nutritional tips from the experts to assist you in tracking your health
12 months of the best online classes on spinning
Benefits of Using Studio Sweat onDemand
The products are well suited to your specifications and therefore motivate and encourage you to work out and attain the targets on a weekly basis. The delivery is quick and right to your doorstep or to anywhere in your house where you want to set it up. The installation and setup can be ready in thirty minutes after delivery, with no special tools required to install it. Motivational messages on a weekly basis specifically made with you in mind for personal motivation. The best part is that the warranty is in full effect.
Why Studio SWEAT onDemand?
Unlike other online programs, which feature models and actors, studio Sweat onDemand brings in real people who are authentic and certified to train you on working out, therefore assisting you to achieve great results as there is no pressure to be who you are not.
The commercial grade bike unlike your usual home grade bike, is designed to withstand the unavoidable wear and tear of a busy studio and is on a profession level. Maintenance is minimal and the stability of your ride is guaranteed.
Apart from spinning, there are numerous full-body workout classes offer on studio SWEAT onDemand that ensure your whole body is actively involved in the exercise. New classes are added on a weekly basis therefore providing you with numerous choices to pick from.
A Worldwide Community
Real people are used to offer these classes, therefore making it comfortable and easy to relate with unlike where only models and actors are used to promote the workout classes, putting pressure on you to be like them instead of becoming who you really want to become.
Studio SWEAT onDemand Review Summary
With all the information given for this online workout classes, it is best to conclude that Studio SWEAT onDemand is the best spin and workout class available online and their rates are good, especially with the variety of personalized plans and classes they offer. Choose Studio SWEAT onDemand to reach your workout goals at the comfort of your home by real people like yourself.