Natural Green Labs CBD Oil: Safe Hemp Cannabidiol Tincture to Try?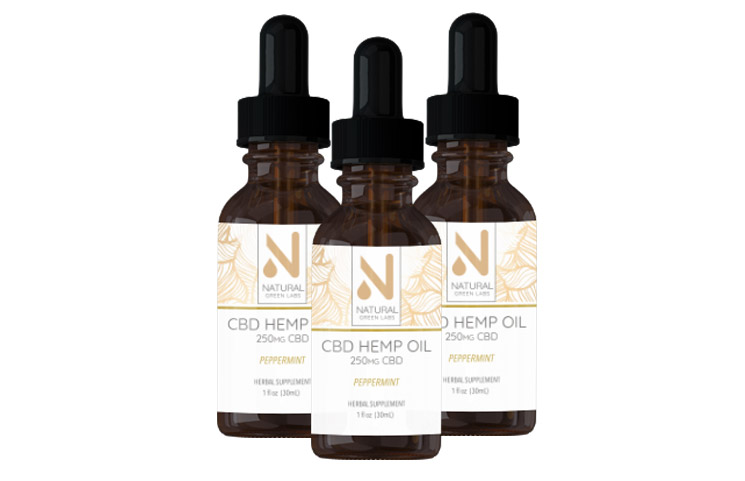 - ad -

What Is Natural Green Labs CBD Oil?
The Natural Green Labs CBD Oil can be taken for a wide range of both physical and psychological health benefits, as it contains 250 mg of the miracle hemp ingredient known as CBD. This amount of the compound is enough to:
Relieve pain
Reduce stress and anxiety
Lower blood sugar levels
Support a healthy sleep
Fight free radicals and boost the immunity
While there are no third-party studies mentioned anywhere on the website selling the Natural Green Labs CBD Oil, the manufacturer promises the product is 100% naturally formulated and doesn't contain any THC, which means it doesn't give a high.
No Prescription Needed
Since it falls in the category of health supplements, the Natural Green Labs CBD Oil can be taken without a prescription. The fact that it's a supplement also means that it hasn't been evaluated by the FDA for safety and efficacy. There's not certificate of analysis anywhere on the website selling it either, but customers can ask for one and more information about the product through the Contact Us page or the customer service phone number at 1-855-358-7746. It's a very good idea to talk with a representative, seeing the company that makes this oil is rather new on the hemp and health market.
CBD Mentioned on Many Major Media Outlets
The website advertising and selling the Natural Green Labs CBD Oil says "As Seen On CNN, The Doctors, Discovery Channel, Time and NBC". It should be noted that it's not the product itself that has been mentioned on all these major media outlets, but CBD as an ingredient. The famous doctor and therapist's claims presented on the Natural Green Labs CBD Oil website's main page are also on CBD in general, not specifically on the product being advertised.
No Third-Party Studies
Potential customers of the Natural Green Labs CBD Oil are supposed to trust this product provides the health benefits it promises to deliver, just because the website selling it says it's recommended by doctors. While a trial is mentioned, there's no other information on what this trial exactly is, not before filling the form to order the oil. Natural Green Labs claims the product is all-natural and has no side effects, which is usually the case with CBD formulas.