Host Defense Mushrooms: Smart Natural Intelligence Fungi Products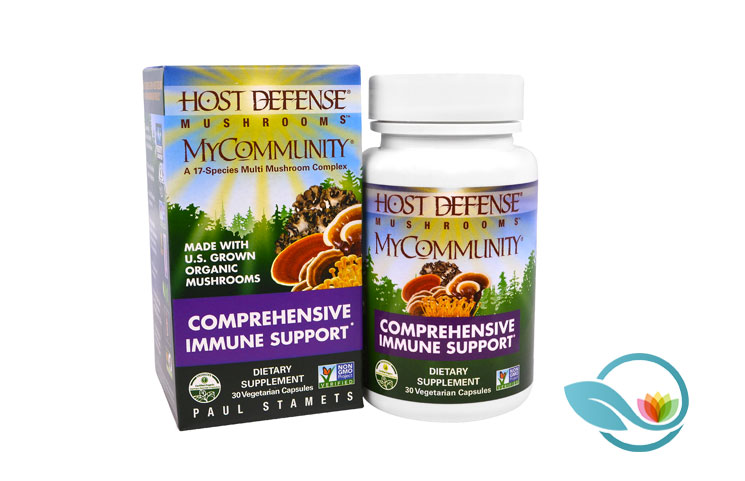 - ad -

Host Defense is a brand that is founded on the potential mushrooms have on different aspects of health. What makes mushrooms, primarily mushroom mycelium, potentially effective is their ability to not only aid in human health, but also nourish the environment that it flourishes in.
Both of the creators behind Host Defense, Paul Stamets and C. Dusty Yao have a combined passion for mushrooms. While the former has invested over 40 years of time as a mycologist and has since written six books on mushrooms, the latter focused more on herbal extractions. Together, they were able to bring Host Defense Mushrooms to life.
The following review will look closely at the aim(s) behind Host Defense, along with the products offered to better understand the duo's approach towards wellness.
What is Host Defense?
Host Defense relies on mushrooms to enhance one's immune system among others. Their goal is not only to attain healthy consumers, but also a healthier world. How is this? Mushroom mycelium has been reasoned as a "cellular bridge connecting bees, trees, bears, plants and humans to the ecosystem in which they live."
What does Host Defense current offer?
Host Defense carries an array of supplements that help to improve one's ability to exercise, energy levels, emotional, immune, brain and digestive health, and many others. Interestingly, said progresses have all been deemed attainable using mycelium. To better understand how unique each supplement truly is, here is a sample analysis of two different products:
Agarikon Capsules
The Agarikon capsules supposedly house freeze-dried organic mycelium from Agarikon with full spectrum of constituents including polysaccharides, glycoproteins, ergosterols, triterpenoids and other myco-nutrients trusted to improve one's immunity. Known as an extremely rare ingredient, it serves as a foundation towards longevity.
Chaga Capsules
What makes the Chaga capsules different from that of the Agarikon is that the former is a mushroom that grows on birch trees, while the latter is grown on larch trees. Full spectrum of constituents including polysaccharides, glycoproteins, ergosterols, triterpenoids and other myco-nutrients trusted to provide natural support to one's immunity were used.
Based on the sample analysis above, it is clear that all mushrooms carry mycelium. Mycelium is the vegetative part of a fungus consisting of hyphae. When hyphae grow over time, it forms a network consisting of mycelium on tree branches, which are a permanent aspect of fungus and have the ability to seek nutrients in soils.
How much can consumers expect to invest in Host Defense?
Host Defense currently offers either a one- or two-month supply of capsules and/or extracts for $19.95 and $34.95 respectively. Prices are expected to vary depending on the solution one is seeking along with its potency.
Host Defense Mushrooms Review Summary
Overall, Host Defense appears to stick to the claims made. That is, using an array of mushrooms to heal humans and the environment. On the human aspects of things, each dietary supplement is unique in terms of the type of mushroom used.
Some supplements contain a single mushroom, while others are a combination. For instance, the CordyChi® is a blend of cordyceps and Reishi, and when combined, both are believed to support stress, and fatigue reduction.
What gives Host Defense a competitive advantage is their reliance on just mushrooms and its different components (i.e. mycelium and other nutrients from within). This is ideal, as it elevates the effectiveness of a formula while ridding hindrances additional ingredients may have.
Finally, the prices are relatively inexpensive, as each supplement contains organic mycelium and other ingredients belonging to mushrooms with no fillers attached.