Enada NADH: Energizing Coenzyme with Nicotinamide Adenine Dinucleotide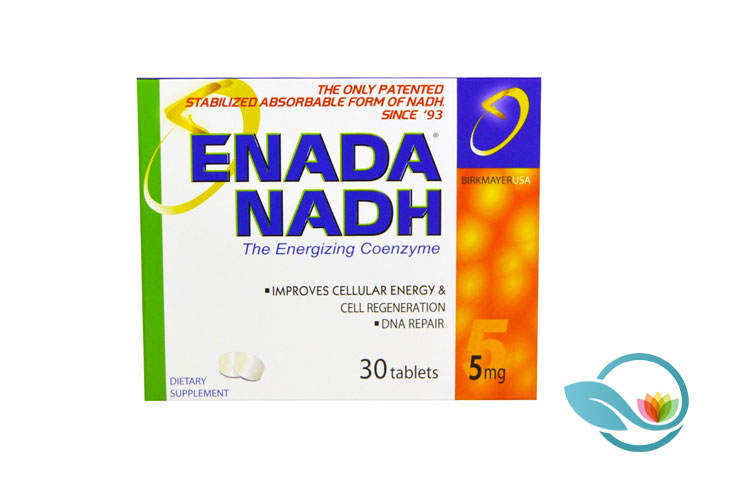 - ad -

Enada is a supplement that allows consumers to gain natural energy without a caffeine pill or a cup of coffee. The product can be purchased from the official website, as well as several other products.
What is Enada?
Having energy is not as simple as getting a good night of sleep. The brain needs specific enzymes to function at a desirable energy level, and the creators behind Enada NADH wanted to establish a natural solution.
Enada is the first product of many, offering food grade NADH to offer consumers greater energy levels and improved mental alertness and clarity. Consumers are encouraged to take the capsules on an empty stomach before they eat anything in the morning, though it can also be taken up to two hours after eating.
NADH, as the website explains, "is the bio-available, anti-oxidant form of Vitamin B-3," and it is a requirement of producing cellular energy (ATP). It directly correlates to the metabolism of glucose, fat, and other nutrient, giving energy to all of the muscles, organs, and other areas of the body. As well functioning as an antioxidant, NADH is essential to DNA repair, immunity, and cell regeneration. Boxes start at $22.50 each.
Additional Products
After Enada came out, the company added the NADH nutrient to several other products, like:
Mojo, for high-performing athletic activity ($49.95)
Performance, which is a fast-acting lozenge ($32.50)
Greater Than, which combines colostrum extract and Performance ($125.00)
Vitality, which heightens the detoxification of the main formula ($22.50)
Contacting the Creators of Enada
Even with the information online, consumers can still reach out to the team for more information. The customer service team has a form that consumers can fill in, but they can also be reached directly by phone call and email as well.
Enada Review Summary
Enada offers a profound nutrient that consumers need to nourish their brain for their highest performance. While coffee can be a natural laxative for the same energy level, and energy drink scan give consumers the jitters, Enada has yet to have the same side effect, which makes it easy to take at any time of day.