Dr. Seeds Body Protective Complex+: Post-Workout Recovery Supplement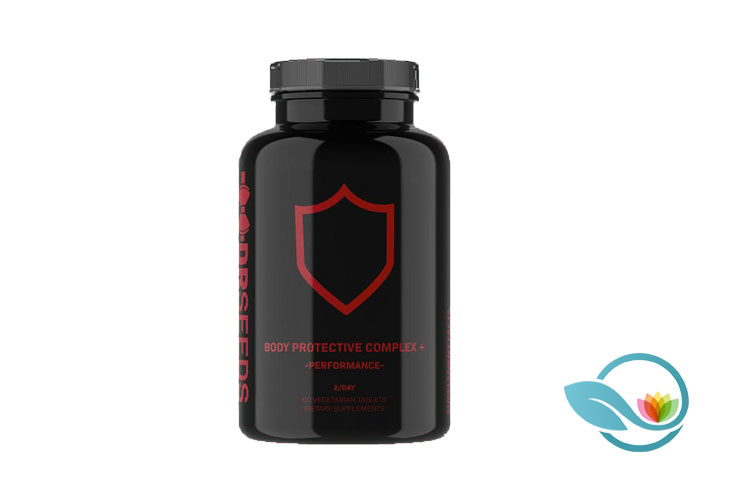 - ad -

Post-workout recovery is extremely important and up until now most recovery supplements were not made of natural ingredients. Dr. Seeds' Body Protective Complex Performance offers the pain relief and anti-inflammatory that you were looking for, but all-natural. The supplement is backed by clinical studies and is proven to help heal all kinds of injuries. Most importantly, you will receive fast and effective pain relief without the use of pharmaceutical painkillers. More than just pain management, it helps to heal muscle tears, sprains, strains, frustrating joint pain, past or lingering injuries as well as gut inflammation and issues. It is designed for professional athletes, bodybuilders, and health experts, but is now available to you.
Body Protective Complex is gluten free, dairy free, non-GMO, soy free, and nut free. There are no extra additives or fillers. The product is made in the USA within a GMP-certified facility. It is recommended to take 2 tablets in the morning with food and water. Each bottle contains 60 tablets and if you follow the recommended dosage, one bottle should last you 30 days. Depending on your body's current state and need of repair, you will start to notice a difference and feel results in as little as 3 weeks. As always, it is important to consult with a health care professional before taking the supplement especially if you are currently taking any prescription medications or have any existing medical conditions.
Using Body Protective Complex as a daily supplement helps to repair your body after intensive workouts and exercise. It uses a peptide protein sequence to help you to maximize your workouts. The product increases collagen synthesis, repairs connective tissue for both tendons and ligaments and decreases inflammation. Each bottle is offered at $69.95 and is available for purchase at try.drseeds.com/bpc-plus/.