Blonyx: Taking a Look at HMB+ Creatine, Beta Alanine, HMB Sport and Egg White Protein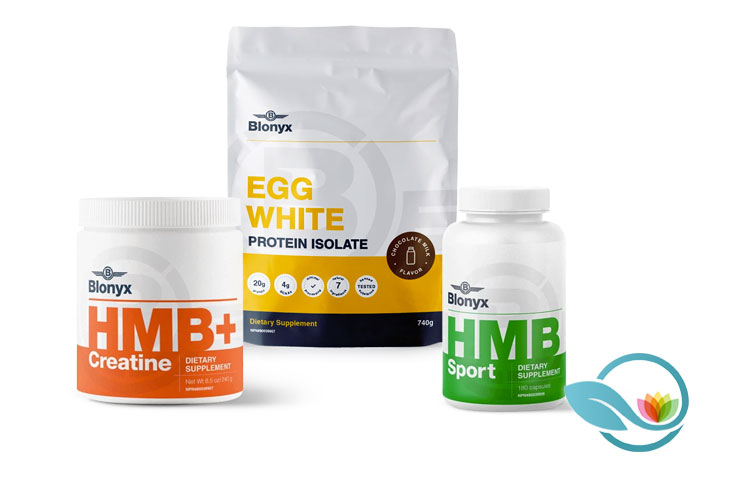 - ad -

Taking care of one's health and wellness can ensure that men and women are able to maintain a positive quality of life. Those who have an athletic lifestyle may want to consider adding supplements to their routine that work well and that provide them with the comprehensive support that they are looking for. With the right formulas, users can stay active, energized, and at their best on a regular basis. With that, this review would like to introduce a brand called Blonyx, which is geared toward providing men and women with sports nutrition for users' athletic ambition.
About Blonyx
Blonyx describes itself on its website as a brand that providers "better sports nutrition products that are simple, science based and entirely focused on fueling your athletic ambition." The brand's mission is to change the sports nutrition market to bring science, education, and high-integrity products on the market. With these qualities, the brand is able to offer superior formulas that users can count on to help them achieve their health and wellness goals. The brand's three guiding pillars are simplicity, depth, and integrity so that users can choose products that work well.
Testing Finished Products
One way in which the brand works to provide users with quality products is to test its formulas after production. The testing products ensures that the formulas feature the ingredients, properties, and purity levels that make the formulas effective. Not all brands implement a testing process, so finding one that does can support users' decisions and help them feel confident that the formulas work well to provide them with their expected benefits.
The formulas are also made in facilities that follow good manufacturing practices. These practices ensure that the products are made with sufficient oversight to ensure quality and purity levels.
The Products
Though this review will not cover all of the products associated with the brand, here are just a few of them that users may want to start with.
Blonyx HMB + Creatine

Blonyx HMB + Creatine is a formula that provides users with support for strength development and muscle repair for training athletes. The simple and powerful formula is additive free, safe, and helps support muscle health and wellness. Very few HMB products provide the same support as this one.

Blonyx Beta Alanine

Blonyx Beta Alanine is a clean and simple supplement that works to provide users with muscle repair support and endurance. The formula is ideal for those who are practicing high-intensity training and need that extra support. It also may enable users to perform even better and to burn calories in the process as well.

Blonyx Egg White Protein Isolate

Blonyx Egg White Protein Isolate is formula that does not taste like egg whites. It is a high-quality formula that is rich in protein but does not taste like it. The product also contains minimal ingredients so that users can get the protein support they need.
Keep in mind that there are no guarantees when using these products. Like most supplements, their effectiveness is based on a case by case basis.
Blonyx Reviw Summary
Overall, those who are looking for quality supplements that can provide them with support during their fitness and health routines may want to consider giving Blonyx a chance. To learn more about the products and to place an order, just visit the brand's website today.