Sheets Laundry Club: Natural Laundry Supplies Delivered to Your Door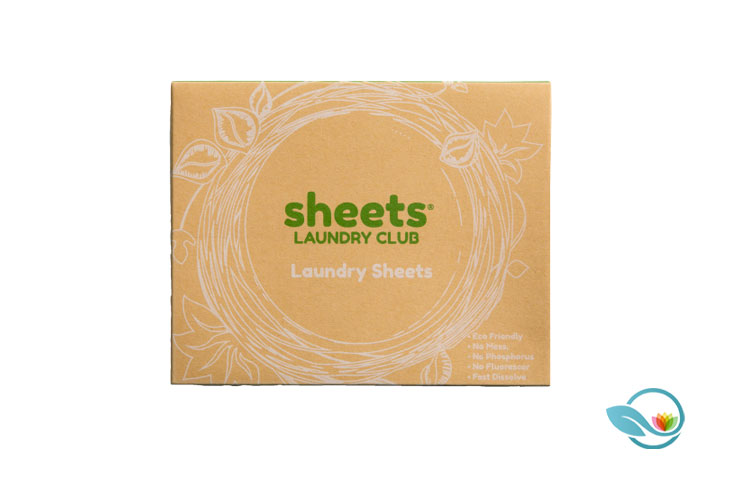 - ad -

The Sheets Laundry Club is a subscription service that allows consumers to have their laundry products delivered to their door. Consumers can sign up for the service on the official website, where they have the option of three different packages.
What is the Sheets Laundry Club?
Everyone has to do laundry. However, most people don't think about how low they are on detergent or dryer sheets until they are reaching for their supplies to load the washing machine again. Instead of having to remember to purchase detergent and other supplies with every grocery store visit, consumers can have their products delivered with the Sheets Laundry Club.
The Sheets Laundry Club ships consumers multiple products in each package, including:
All-Natural Dryer Sheets, which are made with plant-based fibers and feature natural essential oils for a pleasant aroma.
Laundry Sheets, which are infused with detergent that completely dissolves and won't leave a residue behind.
Scent Boosters, to keep clothing fresh for up to 12 weeks.
The supplies are formulated in a way that is easy for high-efficiency machines to utilize, but also can work in regular machines. Plus, all of the materials through these products are eco-friendly and safe for sensitive skin. However, the website indicates that a skin reaction may occur on consumers with extremely sensitive skin, like newborns or individuals with a skin condition.
Buying A Subscription to the Sheets Laundry Club
To get these products delivered, consumers can select the "Join Now" button from the main page. The website will ask how many people this subscription needs to cover, estimating the number of loads of laundry each month.
Choose from:
One to two people – 20 loads of laundry monthly ($7.00 per month)

50 laundry sheets
40 dryer sheets
Delivers every other month

Three to four people – 40 loads of laundry monthly ($13.99 per month)

50 laundry sheets
40 dryer sheets
Delivers every month

Five or more people – 80 loads of laundry monthly ($33.98 per month)

100 laundry sheets
80 dryer sheets
Delivers every month
Consumers can cancel or suspend their subscription whenever they want. However, if the user finds themselves running low on supplies before they normally receive their package, they have the option of moving up the shipment to an earlier date. They can also move the date further out, in the event that they have enough supplies to last for longer.
Contacting the Creators of the Sheets Laundry Club
Since the Sheets Laundry Club is so new, consumers may find themselves with questions about the subscription. To contact the company, consumers can select the chat function at the bottom-right of any screen on the website, sending a message with their name and email.
Sheets Laundry Club Summary
The Sheets Laundry Club works well for consumers with a busy schedule and that prioritizes eco-friendly products. While there are many natural products that won't get the job done, the company assures that the safe ingredients in these products will effectively wash clothing and will not irritate the skin of 99.9% of users. With affordable prices that could even beat some of the leading products at the grocery store, the Sheets Laundry Club makes laundry day a little easier.