Powher: Women's Pre-Workout, Fat Burner and Sleep Fitness Supplements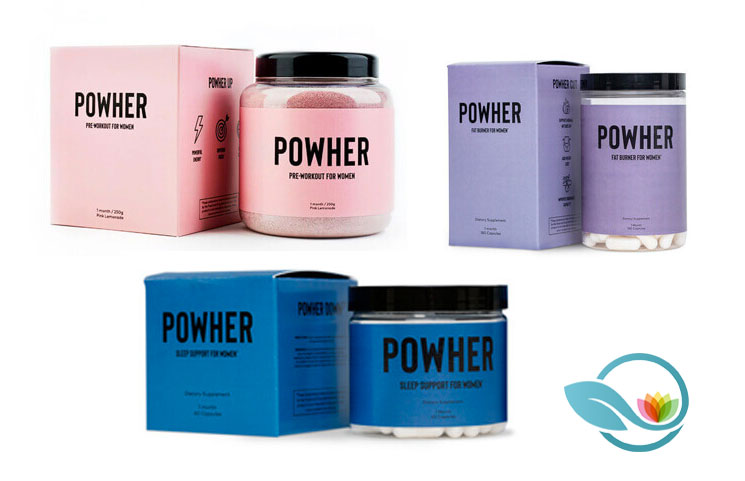 - ad -

Powher is a line of supplements for women who are working to achieve greater fitness. The products are available from the official website exclusively, though orders can presently be fulfilled by payment through Amazon and PayPal.
What is Powher?
When it comes to fitness, men and women have different needs from their supplements. Most women want to have strong muscles that appear subtle and lean, and they need formulas that can help with those goals. Powher is a brand that is dedicated to exactly this type of regimen, broken down into three formulas – Pre-Workout, Fat Burner, and Sleep.
Pre-Workout
Pre-Workout is a formula that helps to give the user the endurance that they need to prepare for their workout. The formula doesn't give the crash that often comes with caffeine, and the website states that it will prevent women from getting the bulk in their muscles that men create with their workouts.
This formula starts at $45 for a single bottle, but consumers can submit their orders through Amazon or PayPal.
Fat Burner
Fat Burner is meant to help consumers improve their weight loss success, while helping the user to get more results from their cardio workout. The product is used throughout the day, with two capsules with each of the basic three meals a day. While it helps with improving weight loss, Fat Burner also reduces the user's tiredness and fatigue, which means that users won't succumb to the lack of energy that is common in the afternoons.
The formula includes many plant extracts and natural stimulants, as well as vitamins and minerals, allowing the user to get nutritional support to reach their goals. The single bottle is available for $69 per bottle, though consumers can purchase additional bottles for a discount.
Sleep
Getting enough sleep while working out is essential to giving the muscles what they need to recover. The Sleep formula from Powher reduces the amount of time that the user needs to take before they drift off to sleep. The ingredients included should regulate the sleep cycle and sleeping patterns as well, ensuring that the user can get the rest that they need.
Consumers will need to take two capsules a day, which are meant to be consumed about 30 minutes before they go to sleep for the night. A single bottle of this supplement is available for $40, though consumers can increase their quantity. Unlike similar incentives, there is no discount.
Contacting Powher
Even with the information provided on the website, consumers may find themselves with questions. The customer service team can be reached by sending an email to [email protected].
Powher Review Summary
The Powher brand caters to the needs of women that want to achieve their fitness goals but want products that are made for their physique. The line of products is still minimal, but they are able to deliver the needs of the user to get the most performance out of their daily workouts.