Joint N-11: Zenith Labs' Dr. Ryan Shelton Joint Pain Relief Formula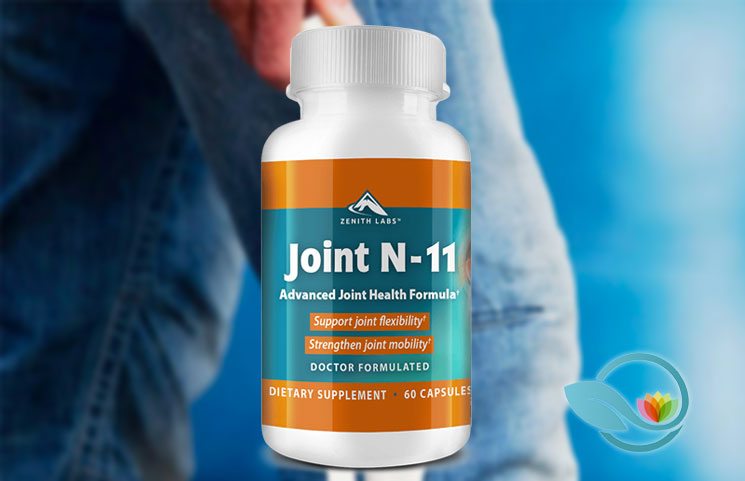 - ad -

Joint N-11 is a new nutritional supplement that claims to have miraculous healing powers for joint pain. Find out how it works and if it's worth the high price today in our review.
What is Joint N-11?
Joint N-11 is a nutritional supplement recently sold online through websites like FreedomFromJointPain.com.
The supplement claims to give users instant relief from joint pain. It was created by Dr. Ryan Shelton and his team of researchers at Zenith Labs.
By taking the pill daily, you can purportedly enjoy relief from discomfort, stiffness, joint pain, and other soreness.
A sales page for Joint N-11 introduces the supplement in a creative way. It tells the story of a 60-year old baker in Alaska who had a "bloody accident" while baking with her granddaughter. She cut herself open accidentally. Then, a "cheddary baking yeast" slipped inside her cut. Within days, the baker's pain "vanished" and helped her "feel 15 years younger".
Joint N-11 claims to get its power from a powerful molecule within this mysterious cheddary baking yeast. The sales page for Joint N-11 is filled with people who claim to have alleviated all of their pain, soreness, and stiffness simply by taking this supplement.
Is Joint N-11 really a "natural miracle" that can provide "life-changing benefits"? Or is this yet another overpriced, over-hyped joint pain supplement that won't work? Let's take a closer look at how Joint N-11 works.
How Does Joint N-11 Work?
Joint N-11 relies on an ingredient called niacinamide. Niacinamide is simply a molecule used to create vitamin B. It's a building block of vitamin B.
Zenith Labs is marketing this molecule as a "cheddary baking yeast" because the molecule is found within certain types of cheddar rolls. If you are making cheddar rolls for someone who is vegan or lactose intolerant, then you would use a special type of yeast called 'savory yeast'. This type of yeast contains niacinamide.
Zenith Labs claims niacinamide has two crucial health benefits:
It stimulates your body to protect and repair cartilage
It soothes inflammation and cellular swelling
In one study, patients regained 87% of their flexibility and range of motion after two months of taking niacinamide supplements. That study involved over 1,000 men and women over 50 who had joint mobility and pain issues.
There are hundreds of studies showing how niacinamide can improve joint health. It's not like Zenith Labs only just discovered the molecule. Many of today's best join pain supplements contain vitamin B or niacinamide. Many people simply take a vitamin B supplement to alleviate joint pain.
So what makes Joint N-11 different from the dozens of other (cheaper) vitamin B supplements on the market? Well, Zenith Labs claims to have added an "absorption blend" that helps your body "squeeze every last drop" of niacinamide's benefits. That absorption blend includes BioPerine (black pepper extract), ginger root, and basil and rosemary leaves. Zenith Labs cites various studies showing that these ingredients can increase the absorption of vitamin B supplements, making joint health supplements more effective.
Additionally, Zenith Labs has added something called its 'rapid relief blend' to Joint N-11. That blend includes four ingredients: turmeric root, methyl sulfonyl methane (MSM), n-acetyl-l-cysteine, and boswellia serrata. Again, all of these ingredients are commonly found in other joint pain supplements, and they have each been independently linked to various health benefits.
Zenith Labs claims the absorption blend and rapid relief blend, combined with niacinamide, makes their Joint N-11 supplement the best supplement in the world of terms of healing joint pain immediately.
Joint N-11 Ingredients
Joint N-11 contains all of the following ingredients:
Niacinamide
BioPerine
Ginger Root
Basil and Rosemary Leaves
Turmeric Root
Methyl-sulfonyl-methane (MSM)
N-Acetyl-L-Cysteine
Boswellia Serrata
Other ingredients include gelatin, rice flour, magnesium stearate, and silica. Because of the gelatin, Joint N-11 doesn't claim to be vegan or vegetarian friendly. The supplement also claims to contain soy. However, Joint N-11 claims there are no GMO ingredients.
Joint N-11 Dosages
Joint N-11 contains the following dosage amounts:
100mg of Niacin (as niacinamide), or 625% of your Daily Value
200mg of turmeric root powder
200mg of MSM
100mg of n-acetyl-l-cysteine
100mg of Indian frankincense (resin) boswellia serrata (extract)
100mg of basil leaf powder
50mg of a proprietary blend containing soy lecithin and black pepper fruit extract (BioPerine)
Joint N-11 Pricing
Joint N-11 is priced higher than most other joint supplements on the market. Plus, you can only order it online through the official website – it's not available through Amazon or other retailers. Here's how prices break down:
1 Bottle: $49
3 Bottles: $117
6 Bottles: $198
All prices include shipping in the United States. You can pay online using Visa, MasterCard, American Express, Discover, or PayPal (although all payments, including credit cards, will be processed through PayPal).
Joint N-11 Refund Policy
Joint N-11 claims to have a 6 month money back guarantee. As far as we can tell, there's no 'catch' behind that guarantee: it appears to be legitimate. Here's how the refund is worded in the terms and conditions:
"Zenith Labs will, at its discretion, allow for the return or replacement of any defective product within 180 days from the date of purchase."
It's unclear what the company means by "defective product". It's possible that the supplement needs to have some manufacturer's defect in order to be returned. Or, it's possible customers may qualify for the discount if they found the product to be defective.
Who's Behind Joint N-11?
Joint N-11 was created by a man named Dr. Ryan Shelton, the Medical Director of Zenith Labs. Dr. Shelton is a licensed primary care physician. He's also an author who claims his books have helped "hundreds of thousands of men and women over 40" enjoy powerful health benefits.
I addition to working for Zenith Labs, Dr. Shelton creates products for South Beach Skin Lab, which specializes in age repair and prevention creams.
Zenith Labs lists the following address as its headquarters:
4610 Prime Parkway, McHenry, IL 60050
That address looks like a small, nondescript office in an office park north of Chicago.
You can contact the company by phone at 1-855-750-2202.
Is Dr. Ryan Shelton a Real Doctor?
On the sales page for Joint N-11, Dr. Ryan Shelton describes himself as "a licensed primary care physician" in Hawaii.
This is true, although it's a little bit misleading. Dr. Shelton is not a licensed medical doctor: he's a licensed naturopathic doctor specializing in alternative medicine. He appears to work for a Hawaii-based company called Pacific Quest (PacificQuest.org), where you can view his employee profile here.
Based on what we can find online, Dr. Shelton is a double board certified naturopathic doctor (ND) who earned his master's degree at the University of Kansas and received his doctor's training at Bastyr University in Kenmore, Washington.
Dr. Shelton is a licensed primary care naturopathic physician who contributed to the development of Joint N-11 in some way. However, he's not a licensed medical doctor like the sales page seems to lead you to believe.
Final Word
Joint N-11 is a joint health supplement that contains many of the same ingredients as other joint health supplements: there's niacin, for example, and MSM, both of which are extremely popular and found in many popular formulations.
Why is Joint N-11 priced at $50 compared to its competitors that are priced at $10 to $15 per bottle on Amazon? The company claims its BioPerine, turmeric, and other ingredients enhance the effectiveness of the supplement, increasing absorption. These ingredients allow Joint N-11 to have "miracle" healing powers while helping you instantly feel "15 years younger".
Overall, Joint N-11 seems overly expensive for the ingredients inside, and the health claims advertised online are absurd. However, if you have struggled with other joint health supplements in the past and want to try something new, then Joint N-11 may be the right choice for you.