Designer Brow: Natural, Thicker-Looking Eyebrow Shaping Stamp?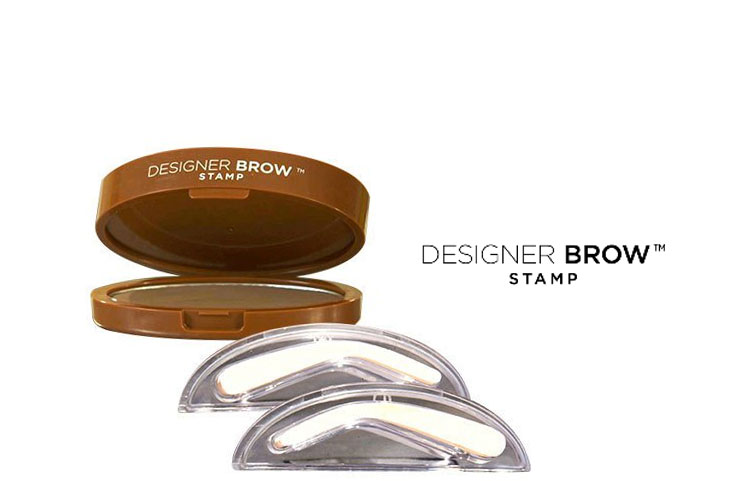 - ad -

Designer Brow is a kit that creates perfect-looking eyebrows with a powder that can be stamped directly onto the face in a single movement. The kit can be found online in two different colors for the most natural look.
What is Designer Brow ?
Getting ready every morning can include many tasks – brushing teeth, styling hair, getting dressed, etc. For women who enjoy going to their job, running errands, or attending school with a full face of makeup, this process can take a little time, and styling eyebrows is a matter of both precision and symmetry. Even the smallest smudge can throw off an entire look. Designer Brow Stamp may eliminate all of that work.
Designer Brow Stamp provides everything that a user needs for perfectly styled brows in a simple kit. It doesn't involve tweezers or hair removal of any kind, and users don't need to try to recreate a whole shape with freehand drawing. Instead, the user just presses the stamp into the powder and stamps it over their eyebrow. The motion is swift and simple, and there's no need to clean up the brow after. Users can print their other eyebrow in the same quick motion and the entire process is done.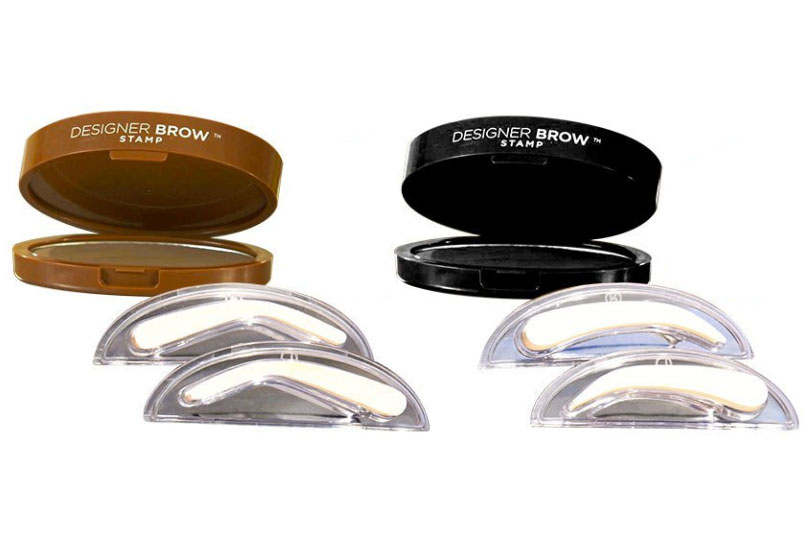 Frequently Asked Questions About Designer Brow
Here's the answers to some of the common questions that consumers have about the Designer Brow Stamp.
Q: What exactly is the Designer Brow?
A: The Designer Brow Stamp is exactly what is sounds like, a stamp that creates a designer look for the user's brows.
Q: Won't the stamp make users look like their eyebrows are fake?
A: No. These stamps offer a natural shape that isn't too thick or too thin.
Q: Will the stamp stay put?
A: Yes. The formula won't smudge or smear, so the user's eyebrows stay on all day.
Q: How many colors are there?
A: The Designer Brow Stamp comes in two colors, Glamorous Brown and Classic Ebony
Q: What if the user wants a dark color?
A: To create a darker color on the eyebrow, the user just needs to press harder on the stamp. Likewise, for a lighter color, use less pressure.
Q: What kind of look can users create with the Designer Brow?
A: Users have their choice of a glamorous shape or a classic shape.
Q: If the user doesn't like it, can they just send it back for a refund?
A: No. The user will need to contact customer service first and get a return merchandise authorization number to include with their package in order to get a refund. They also cannot send back any products for a refund after 60 days.
Any other question can be answered by the customer service team.
Purchasing Designer Brow
The only way that consumers can purchase the Designer Brow Stamp is from the official website or one of the affiliated third-party websites. At buydesignerbrow.com/, consumers have their choice of a single package for $14.99 (plus $6.99 for shipping and handling) or a double package for just the cost of shipping. Right now, both Glamorous Brown and Classic Ebony are available.
If the user doesn't get the result that they want from using this kit, they have up to 60 days to get a refund by speaking with customer service.
Contacting Designer Brow Customer Service
Even though there is a lot of information available about this stamp online, consumers may want to learn more. The customer service team can be reached with an email to [email protected]
Designer Brow Summary
Designer Brow Stamp is meant for anyone that wants to simplify the process of styling their eyebrows. The product is easy for even a novice to use, and it creates a look that appears more natural than overly penciled eyebrows. Users won't need to pluck their eyebrows at all and will only have to alter their shape with their own makeup if they want to customize the look.