Flawless Dermaplane Glo: Finishing Touch's Professional Skin Exfoliator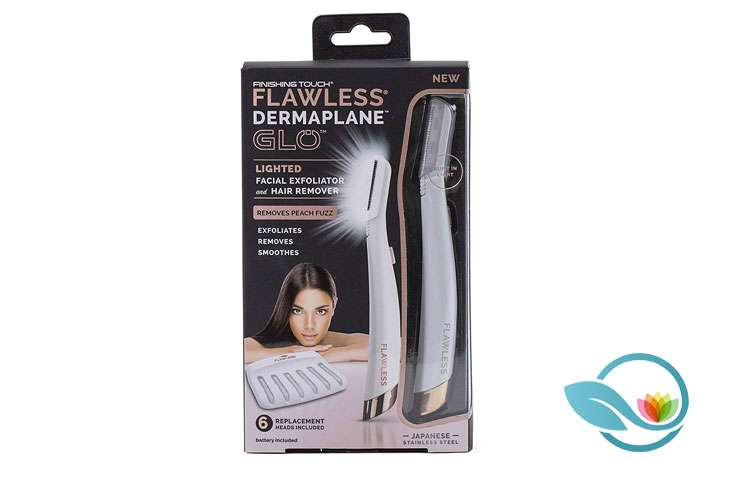 - ad -

Finishing Touch Dermaplane Glo is a system that provides consumers with the ability to exfoliate their skin at a level that is much like what the professionals use. The product can be purchased from the official website exclusively, and the customer is provided with six additional heads for the device.
What is Finishing Touch Dermaplane Glo?
Derma-planing is used by dermatologists as a way to clear the dead skin off the surface to reveal healthy and soft skin. In the process, the doctor often removes hair as well, leaving the patient with a youthful complexion. The creators of Finishing Touch Dermaplane Glo decided to bring this solution to the homes of consumers with their new kit.
Finishing Touch Dermaplane Glo offers a similar device to consumers at home to remove dry skin, peach fuzz, and dead skin cells, using a professional-grade stainless steel blade. The blade is specifically designed to prevent the user from accidentally causing nicks and cuts on the skin, illuminating the area with a built-in LED light. It is safe to use on the forehead, cheeks, neckline, chin, and other areas of the face.
Purchasing Finishing Touch Dermaplane Glo
The total cost of Finishing Touch Dermaplane Glo is $19.99, and it comes with six replacement heads and free shipping. In the event that the user doesn't like the results of the product, they have up to 60 days to get a full refund.
For any additional information on this product or on a recent order, the customer service team can be reached by calling 877-884-2948 or by sending an email to [email protected]
Flawless Dermaplane Glo Review Summary
Finishing Touch Dermaplane Glo makes it possible to get the skin that a dermatologist could provide, but at home and at a fraction of the cost. The product is easy to use and includes a design that is less likely to result in the damage that could be sustained during regular shaving. With a simple return policy, consumers don't risk much in the use of this treatment.