Eyebrow Master: High Quality Eyebrow Contouring Pen?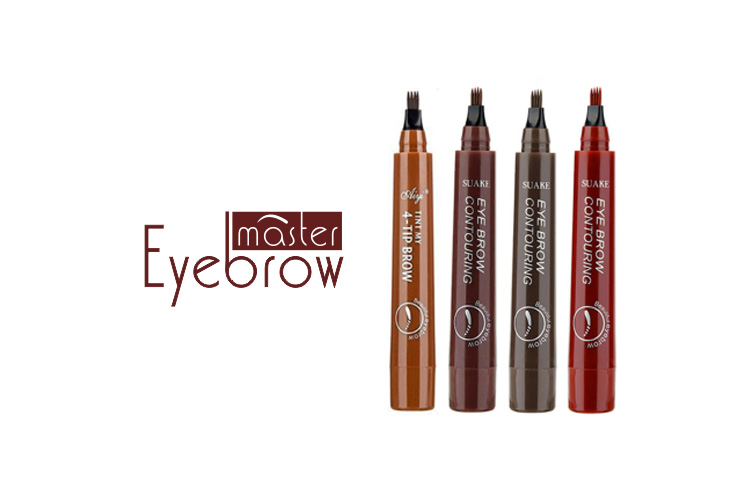 - ad -

Many people struggle to find the perfect eyebrow liner that can fill in their areas above the eyes where there's no hair growing anymore. This usually happens as a result of over-tweezing, and there's nothing left to do after the hair no longer grows as it used to.
Eyebrow tattoos can turn out perfect or disastrously, as even the tiniest mistake can have the eyebrows looking ridiculous. There's also the situation in which people have to wait months for their eyebrows to regrow. For such cases in which they need to wait, or their eyebrows have to look like they used to, there's Eyebrow Master.
What Is Eyebrow Master?
A tinted eyebrow contouring pen, Eyebrow Master provides full coverage for the eyebrows. It was initially created for people struggling to grow the hair on their eyebrows, or simply can't grow hair there. It also provides a smoothing look for eyebrows, not to mention that it colors them perfectly so that they look natural.
How to Use Eyebrow Master?
Similar to other eyebrow contouring pens, Eyebrow Master should be used to draw eyebrow shapes according to the liking of its user. What sets it apart from other similar products available on the market is that it has a 4-forked tip that draws perfectly symmetrical lines and fills spots while defining the shape of the eyebrows.
Eyebrow Master Features
There are plenty of benefits that the Eyebrow Master provides for users, but let's list them:
A tint that lasts for 12 hours
Smooth and soft brushes that provide the most precise results
Sweat and waterproof
Perfect for subtle details and thick lines
Comes in 4 tint colors that include

Dark Brown
Medium Brown
Reddish Brown
Orange Brown
Eyebrow Master Price and Contact Details
Eyebrow Master can be bought either as a single product for $66 or as 2-3 products for $44 and respectively, $37 per unit.
Consumers who want to extend their Eyebrow Master warranty can add three years to it for an additional $12. A 30-day money-back guarantee also covers every purchase. This means that every returned Eyebrow Master will be refunded under the returning policy. The customer support team can be contacted for returns and other inquiries by email at [email protected], or phone by calling:
International: +44 20 3808 9234 (24/7)
Brazil: +552135003992 (9am to 14:00pm Brazil time)
The address for returns is:
Valukoja 22 11415 Tallinn Estonia
Eyebrow Master Conclusion
Eyebrow Master is one of the best products in its category because it features a 4-forked tip. It can be challenging to draw eyebrows that match, especially for left-handed people. However, Eyebrow Master has a very practical design and allows the eyebrows to be drawn symmetrically, this way avoiding embarrassment.
One of the other problems that such pens and pencils have is that they're not waterproof. This is not the case with Eyebrow Master, which lasts for a long time and doesn't wear away from water or sweat. Last but not least, it's this product's price, compared to similar offers, that makes it very attractive to buy, especially considering what it has to offer in terms of shaping and defining the eyebrows. To learn more about Eyebrow Masters, visit the official website here.